Did you miss our last workshop in partnership with Peel Region and Credit Valley Conservation? Watch the session recording, download presentation slides, and access additional resources!
---
Are You Using Too Much Road Salt?
Every winter, Canada applies approximately 7 million tonnes of road salt!
Best practices indicate that approximately 50g/m2 of salt is an appropriate amount, while TRCA data has shown that up to 10x the appropriate amount of salt is commonly applied on parking lots and walkways, costing businesses an average of $34,175 per year in additional costs.
Using too much salt not only costs more money but studies have shown it to be less effective at reducing accidents than best practice levels because friction with the ground is inhibited.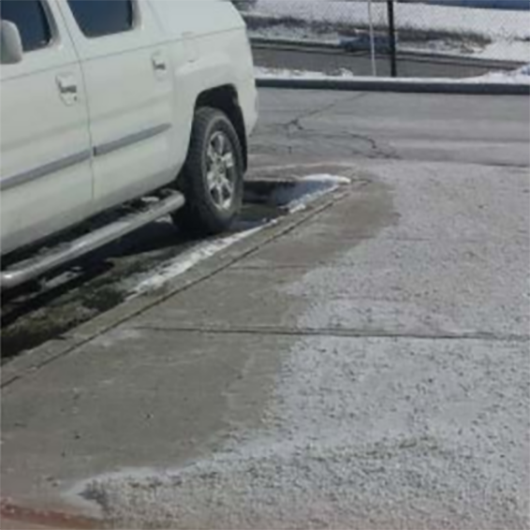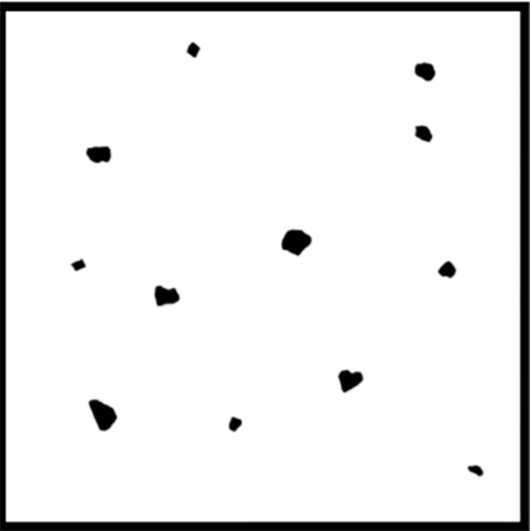 SAVE ON SALT, TIME, AND MONEY
Protect the Environment, Infrastructure, and Human Safety
Why Should We Use Less Salt?
Road salt is a major component of winter maintenance plans to reduce accidents, injury, and mortality associated with icy conditions. But applying too much salt:
Shortens the life of pavements
Hastens the corrosion of building materials and vehicles
Pollutes groundwater and nearby streams and rivers, impacting fish and aquatic life
Damages roadside vegetation
Alters hydrologic properties of soils
Unless salt reduction has been on your radar, chances are you are using too much road salt in your winter maintenance practices.
What Can You Do as a Business?
Understand the environmental, financial, and safety impacts of using too much salt
Review your property for winter maintenance best practices
Ensure your winter maintenance contract includes the use of industry best practices and operators are certified
Update your procurement policy for certified winter maintenance contractors (e.g., Smart About Salt)
Pilot and evaluate success
Share learnings with a PPG membership!
Through this hub, PPG members will have exclusive access to a range of resources suited to commercial, industrial and institutional property owners on how to incorporate sustainable salt management practices into their winter maintenance operations and procurement practices. As well, learn from other PPG members taking action to reduce road salt.
"We have just gone through an RFP process and selected a contractor who is onboard with helping Seneca reduce our road salt use by 50% this winter and additional amounts the following years."
– Don Forster, Seneca College
Resources
Check out the Winter Maintenance for Commercial Properties Toolkit developed by the Region of Peel in partnership with Credit Valley Conservation. The Toolkit offers tailored resources to business/property owners and contractors on contractor management and procurement, certifications and training, quick wins, tools, templates and more.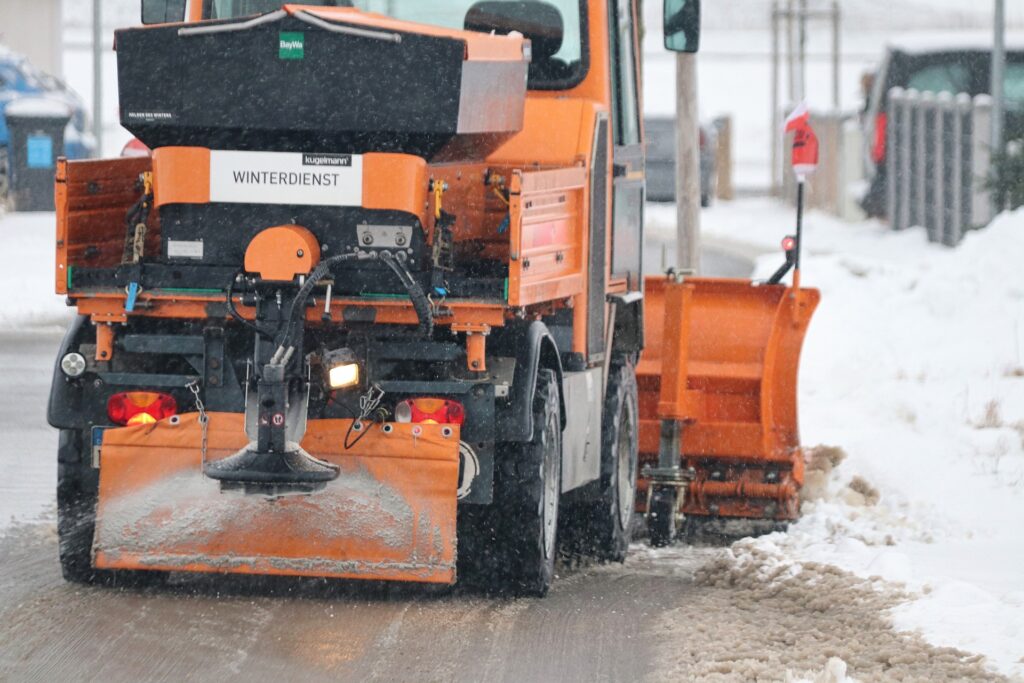 Snow Magazine Podcast: Exploring Salt's Impact
University of Toronto researchers Don Jackson and Lauren Lawson discuss their recent research on winter rock salt use in urban environments and what commercial contractors must know about the long-term impact current deicing practices may have on urban environments and infrastructure.
Publications
2020 Annual Surface Water Quality Summary (Chloride is discussed in section 3.2.1)
Prepared by Lyndsay Cartwright, Ecosystem and Climate Science
May 2021
Salty Summertime Streams- Road Salt Contaminated Watersheds and Estimate of the Proportion of Impacted Species
Lauren Lawson & Donald A. Jackson
March 11 2021
Trends and Legacy of Freshwater Salinization: Untangling Over 50 Years of Stream Chloride Monitoring
Bhaswati Mazumder, Christopher Wellen, Georgina Kaltenecker, Ryan J Sorichetti, and Claire J Oswald
August 12 2021
More on The Impact of Road Salt on the Environment
Salt levels are highest in heavily urbanized watersheds, such as Humber, Mimico, and Etobicoke. High salt levels are harmful to aquatic species and threatens drinking water supplies. Evidence suggests that runoff from urbanized areas with large expanses of hard surfaces (e.g., pavement) contribute to high concentrations of salt in adjacent waterways. Remember, the salt you use on your property gets washed away into storm drains, into local waterways and eventually, Lake Ontario. Watch this video as a friendly reminder that "wherever water flows, salt goes".
This map indicates a range of salt concentrations in the Humber, Etobicoke, Mimico and Don River watersheds during July and August.
The map can be understood as follows:
Green

diamonds: chloride concentrations less than the federal chronic threshold of 120mg/L

Yellow

circles: chloride concentrations over the chronic threshold and below the acute threshold of 640 mg/L

Red

cross: chloride concentrations over the acute threshold and below 1000 mg/L

Black

star: chloride concentrations over 1000 mg/L

Green

background layer indicates rural zone, red indicates urbanizing zone, and grey indicates urban zone
As water flows downstream, salt concentrations increase, most notably particularly in urban areas. Try locating your business on this map and consider the downstream impacts of your road salt use.
Are you a homeowner interested in learning how to reduce road salt on your property? Check out TRCA's resident-focused education video and keep an eye out for relevant webinars by visiting the Community Learning Event Calendar.
---
Member Only Content
We have additional resources available for our paid Members that include:
Procurement best practices for winter maintenance including webinars, presentations, certifications and training resources, and guides
Case studies from PPG members taking action to reduce road salt use on their properties
Additional resources for those wanting to learn more about the environmental impacts of road salt and what private land-owners can do to make a positive difference
For Exclusive Member Content