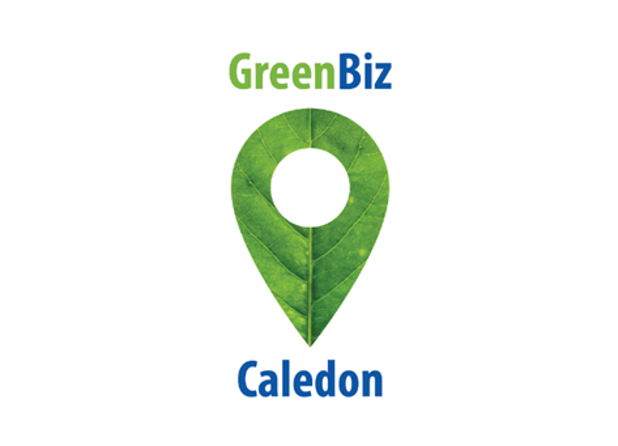 Learn sustainability best practices through the GreenBiz Caledon Program!
The FREE GreenBiz Caledon Program provides business sustainability support offered by the Town of Caledon and Partners in Project Green (PPG) through the following activities:
---
GreenBiz Resource Hub
Get access to short action-oriented videos, resources and tools to take your organization's sustainability impacts to the next level.
The Hub is FREE to use for all interested businesses.
---
GreenBiz Virtual Expert-led Workshop Series
The GreenBiz Virtual Workshop Series will provide:
Best practices and action-oriented guidance from a number of experts
Help you implement strategies within your organization
Networking opportunities with like-minded businesses
Opportunities to learn about additional incentives to implement projects

The 2022 virtual workshop series has now concluded. Videos and resources from previous GreenBiz Caledon workshops are available on the GreenBiz Resource Hub. Find the tools and guidance needed to take action on your sustainability goals. Previous workshops include:
---
What are the benefits for my business?
Access to a wide range of tools, guides, videos, and resources
Develop internal expertise through four online training sessions facilitated by experts
Identify opportunities and actions for operational cost savings and improving your environmental impact
Network and collaboration opportunities with like-minded businesses
Learn how to access additional government incentives for future projects
Opportunities to win prizes including a one-on-one sustainability coaching and a one-year membership to Partners in Project Green advanced programs (valued at $3000)
---
How do I participate or find out more information?
The GreenBiz Resource Hub is a free initiative open to all interested businesses. Sign-up today, and you can register for one or more of our informative virtual workshops, access all available materials in the Resource Hub, and start sharing sustainability knowledge and tools.

Please note that though the GreenBiz Resource Hub is open to all interested businesses, only businesses located in the Town of Caledon will be eligible for prizes.
For any questions or for more information please contact: matt.brunette@trca.ca.
Looking for more hands-on sustainability support?
Members of Partners in Project Green have access to experts to help create a customized carbon footprint plan. For information on how to become a member of PPG, please contact: ozit.bittner@trca.ca.