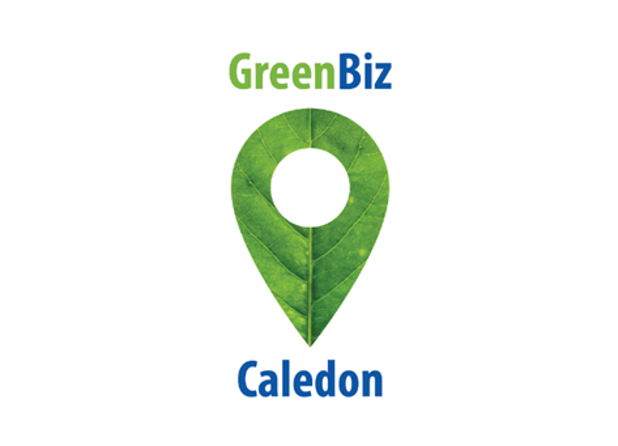 Learn sustainability best practices through the GreenBiz Caledon Program!
The FREE GreenBiz Caledon Program provides business sustainability support offered by the Town of Caledon and Partners in Project Green (PPG) through the following activities:
Virtual Expert-led Workshop Series: Four 90-minute sessions led by a subject matter expert held in the months of May, June, September, and October. Sessions will provide guidance on several sustainability topics and networking opportunities. Caledon businesses attending all four sessions are eligible for a grand prize draw.
Resource Hub: The Hub will be launching in June 2022 with resources designed to help businesses of all sizes and sectors reduce their carbon footprint, green their operations, and save on their bottom line.
What are the benefits for my business?
Access to a wide range of tools, guides, videos, and resources
Develop internal expertise through four online training sessions facilitated by experts
Identify opportunities and actions for operational cost savings and improving your environmental impact
Network and collaboration opportunities with like-minded businesses
Learn how to access additional government incentives for future projects
Opportunities to win prizes including a one-on-one sustainability coaching and a one-year membership to Partners in Project Green advanced programs (valued at $3000)
GreenBiz Virtual Expert-led Workshop Series
The GreenBiz Virtual Workshop Series will provide:
Best practices and action-oriented guidance from a number of experts
Help you implement strategies within your organization
Networking opportunities with like-minded businesses
Opportunities to learn about additional incentives to implement projects
Entry in a raffle for a grand prize if you attend all four sessions!*

*Note: Though all business may participate in the Resource Hub and workshop series, only businesses located in Caledon will be eligible for the grand prize raffle. Read the rules for participants and learn more about the eligibility criteria here.

Register for the following session(s) of interest to your organization or attend all four to learn how to take meaningful environmental action within your company:
Water Efficiency & Stormwater Management | May 2022
Learn best practices for conserving water at the facility level as well as low impact development solutions for stormwater management to improve your resilience to future climate impacts.
Energy Management & Low Carbon Transportation | June 2022
Understand energy use at your facility and identify tactics for energy savings and reducing carbon emissions. Learn about municipal strategies for expanding low carbon transportation.
Waste Reduction & Diversion | September 2022
Discover ways to develop a waste reduction strategy for your operations and receive access to tools and advice on conducting a waste audit.
Employee Engagement | October 2022
Identify best practices for employee engagement and understand how empowered employees can be a driving force toward meeting your sustainability goals.
---
GreenBiz Resource Hub
The Hub is free to access and only requires registration through the landing page webform.
Use the Hub to access short action-oriented videos from the webinar series and materials to take your organizations sustainability impacts to the next level.
Resources and tools on each topic will be available on the Hub following each workshop. Learn more about each session below and register today!
Coming Soon!
---
How do I participate or find out more information?
The GreenBiz Resource Hub is a free initiative open to all interested businesses. Sign-up today, and you can register for one or more of our informative virtual workshops, access all available materials in the Resource Hub, and start sharing sustainability knowledge and tools.
Please note that though the GreenBiz Resource Hub is open to all interested businesses, only businesses located in the Town of Caledon will be eligible for prizes.
For any questions or for more information please contact: matt.brunette@trca.ca.
Looking for more hands-on sustainability support?
Members of Partners in Project Green have access to experts to help create a customized carbon footprint plan. For information on how to become a member of PPG, please contact: ozit.bittner@trca.ca.