The Toronto Inner Harbour Floatables Strategy
Check out the Latest Toronto and Region Remedial Action Plan Update Video!
The Remedial Action Plan Update was released April 2023 and speaks to the improvements made in fish populations, aquatic habitat, local fish consumption, swimming conditions, phosphorus, and the aesthetic within the TRCA's jurisdiction.
Program Update: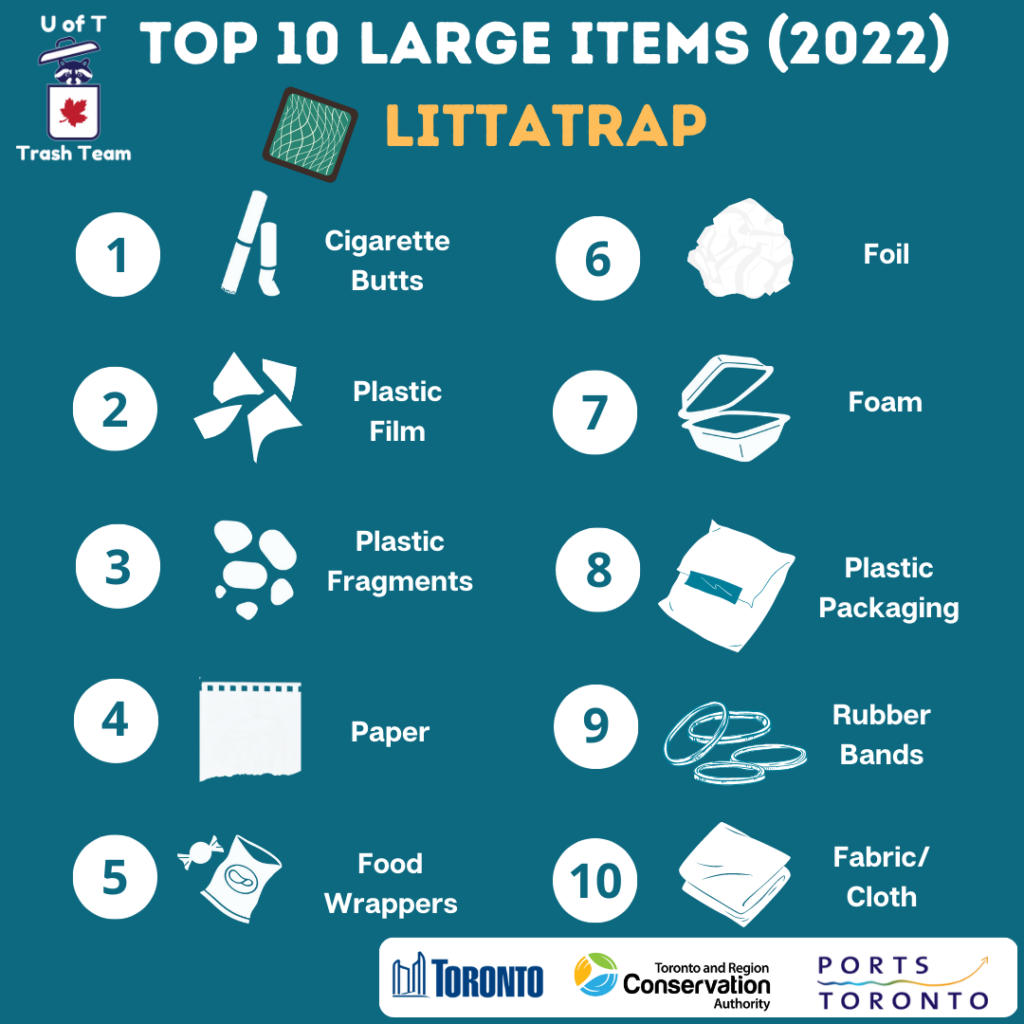 Toronto Harbour Trash Trapping Program Results are in!
The results from the collaborative 2022 Trash Trapping Program with the Toronto Inner Harbour Floatables Strategy have been released. Over 100 kg (including nearly 100,000 small plastic pieces) of anthropogenic litter using Seabins, LittaTraps & skimming by hand.
Ten LittaTraps were located in storm drains throughout the Queens Quay area. Within five months over 6,000 pieces of litter were diverted from stormwater runoff before it entered Lake Ontario. More than 1,500 cigarette butts were collected, the most common large debris. Learn more about the results of the Trash Trapping Program.
---
What is the Floatables Strategy?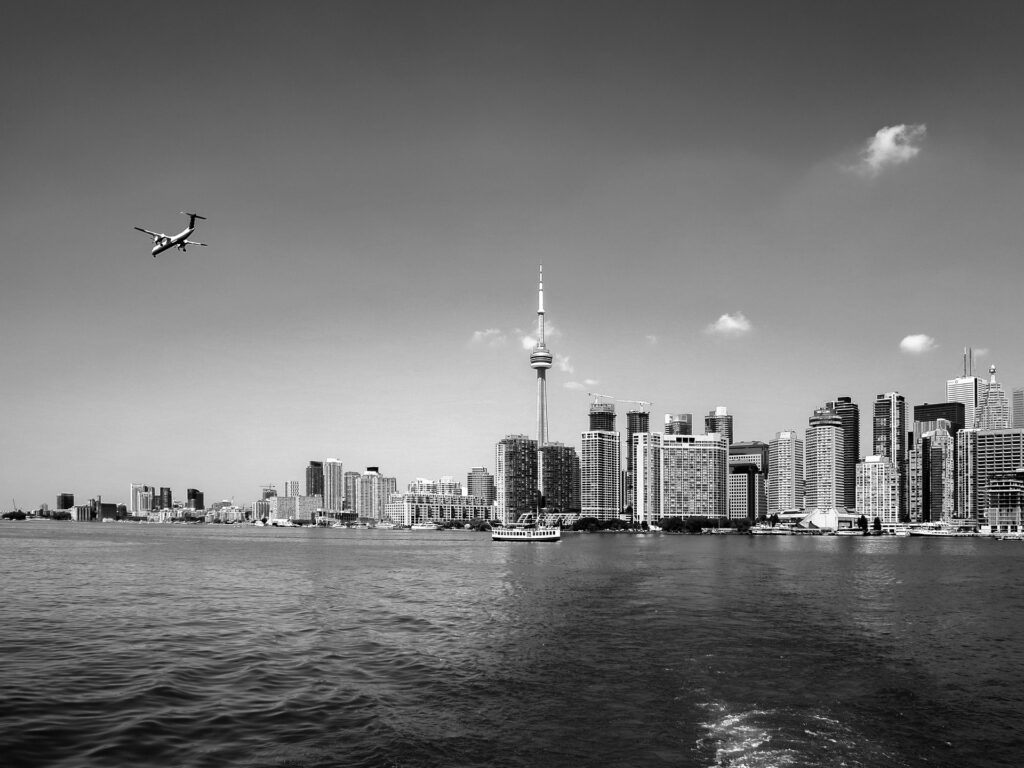 Vision: A City of Toronto Inner Harbour that is free of floatable pollution and supports a thriving aquatic ecosystem, diverse and accessible recreational opportunities, and a vibrant empowered community.
Mission: We work collaboratively with stakeholders and community to maintain an adaptive and evidence-informed strategy to reduce floatable pollution in the Toronto Inner Harbour through ongoing prevention, monitoring, cleanup, outreach, education, and policy.
Floatable Pollution: Floatable pollution is any anthropogenic material that becomes litter in the aquatic ecosystem, and is attributed to a variety of sources in the environment, both upstream and downstream. It does not include natural materials such as floating macrophytes or woody debris.
Our mission and vision are focused on items such as floating plastic litter and other municipal (e.g., aluminum cans, wet wipes) and industrial (e.g., plastic pellets, construction foam) anthropogenic solid waste that becomes litter or debris in the environment.
Land Acknowledgement
We acknowledge the land we work on is the traditional territory of many nations including the Mississaugas of the Credit, the Anishnabeg, the Chippewa, the Haudenosaunee and the Wendat peoples and is now home to many diverse First Nations, Inuit and Métis peoples. We also acknowledge that Toronto is covered by Treaty 13 with the Mississaugas of the Credit.
Background
Conversations between the U of T Trash Team and PortsToronto began in 2017 with the goal of bringing trash capture devices to the City of Toronto's waterfront. Together, they developed standardized protocols to quantify and characterize litter in devices, and have been using these protocols to quantify impact, characterize sources and inform local policies.
To build on this momentum, PortsToronto and the U of T Trash Team proposed creating a 5-year strategy to address floatable pollution in the Toronto Inner Harbour. The ideas and actions for this strategy were formalized under Version 1.0 of the Toronto Inner Harbour Floatables Strategy (2019) by the Toronto and Region Conservation Authority, with funding from Environment Canada, and support from several other partners (see below).
With support from the Ministry of the Environment, Conservation and Parks, select actions in Version 1.0 were implemented through 2020 – 2021 and in February, 2022, Version 2.0 of the Toronto Inner Harbour Floatables Strategy (2022) was developed.
The Floatables Strategy represents the Toronto Remedial Action Plan commitment to addressing the "degradation of aesthetics" Beneficial Use Impairment associated with excessive floating debris, odour, and unnatural turbidity of the Toronto Waterfront.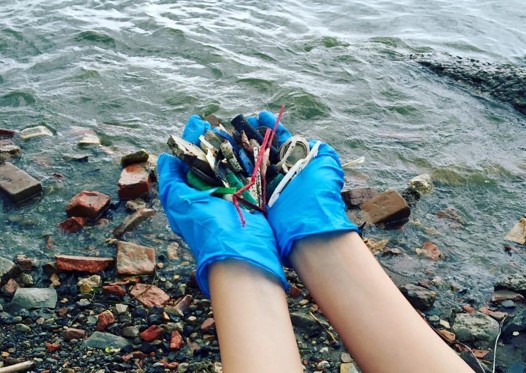 Documents: The Toronto Inner Harbour Floatables Strategy, Version 1.0 & Version 2.0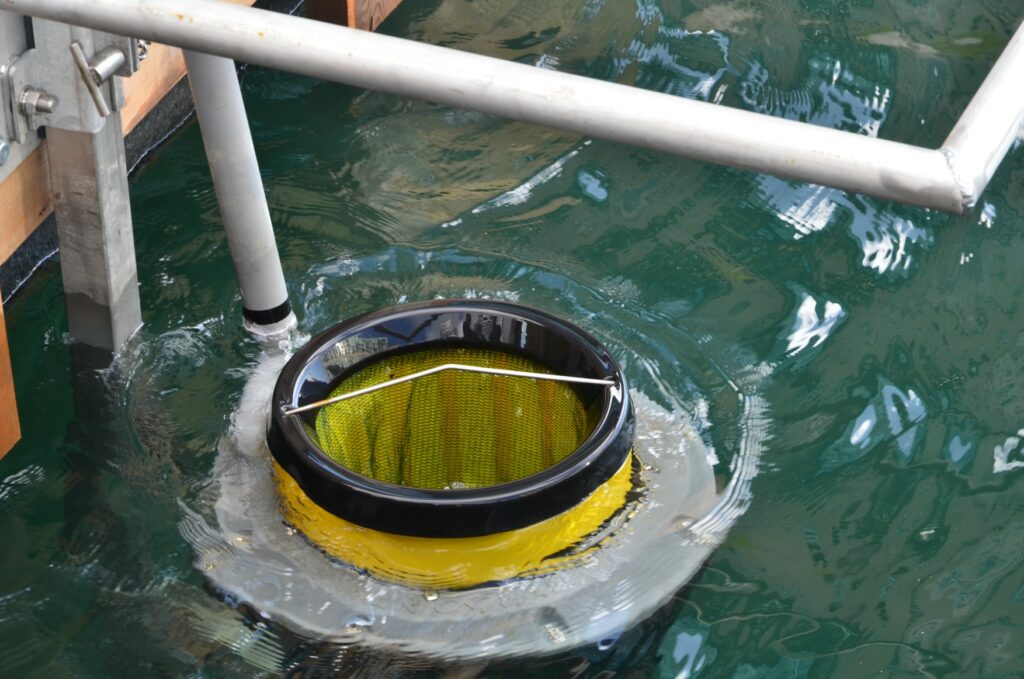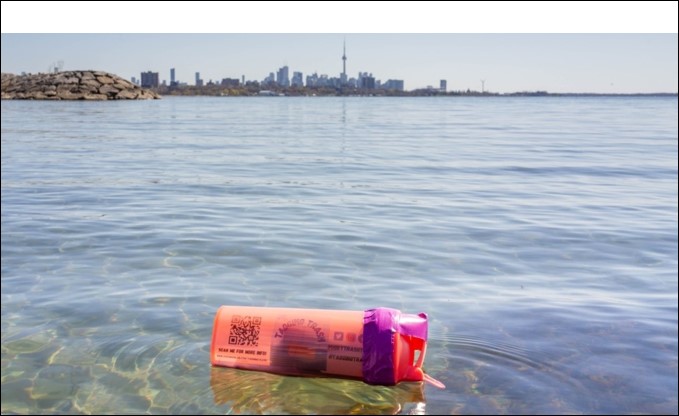 Partners
The following is a list of partner organizations supporting the shared vision of the Toronto Inner Harbour Floatables Strategy. The TRCA thanks these partners for their on-going contributions.

Toronto and Region Conservation Authority
The Toronto and Region Conservation Authority oversees the Floatables Strategy through Partners in Project Green (PPG).
About the TRCA
With more than 60 years of experience, Toronto and Region Conservation Authority (TRCA) is one of 36 Conservation Authorities in Ontario, created to safeguard and enhance the health and well-being of watershed communities through the protection and restoration of the natural environment and the ecological services the environment provides.

Toronto & Region Remedial Action Plan
The Floatables Strategy helps keep the Toronto waterfront clean. Check out the Toronto & Region Remedial Action Plan webpage on aesthetic conditions of the Toronto and Area Region of Concern.
About the Toronto & Region RAP Team
The Toronto and Region Remedial Action Plan works with partners to:
Create and restore fish and wildlife habitat and populations
Identify and address sources of water contamination
Clean up garbage and improve aesthetics
Keep Toronto beaches clean and safe
Decrease harmful contaminants in fish and wildlife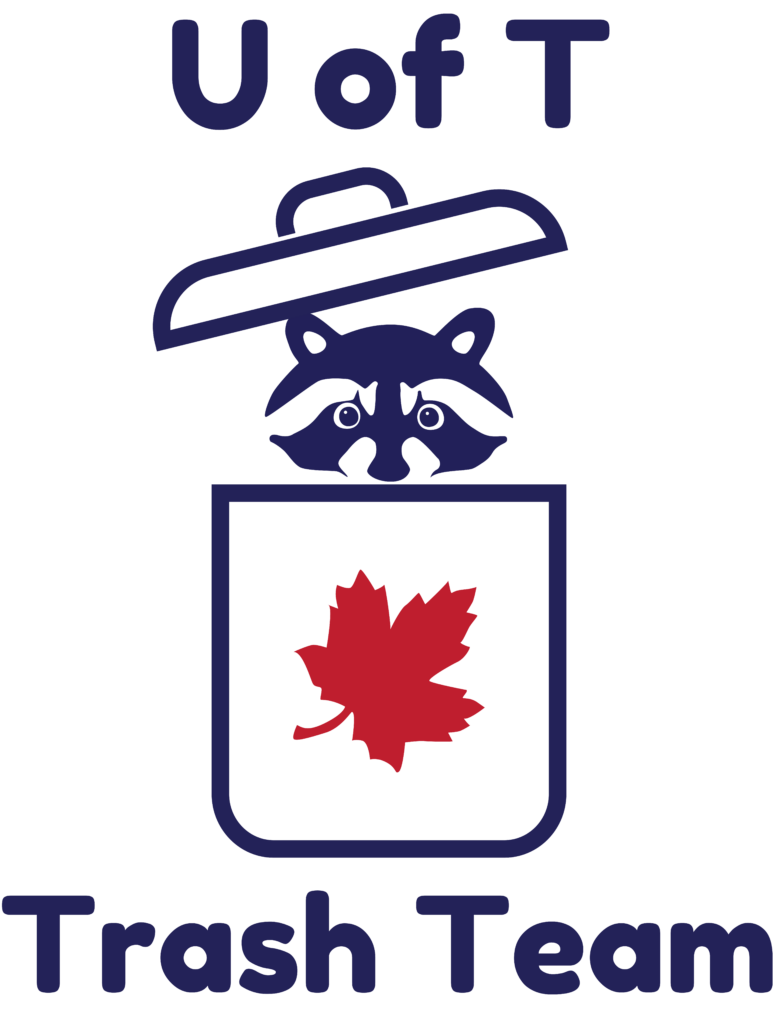 The University of Toronto Trash Team
Check out how the University of Toronto Trash (U of T Trash) Team is Fighting Floatables in the Toronto Harbour, and preventing pollution upstream.
About the U of T Trash Team
The University of Toronto Trash Team is a science-based community outreach group made up of undergraduate and graduate students, postdocs, researchers, local volunteers and staff all working together with a common goal to increase waste literacy in our community while reducing plastic pollution in our ecosystems. They were founded in 2017 in collaboration with the Rochman Lab, part of the Department of Ecology and Evolutionary Biology at the University of Toronto.

PortsToronto
Check out the PortsToronto Trash Trapping Program.
About PortsToronto
For more than 100 years PortsToronto has worked with its partners at the federal, provincial and municipal levels to enhance the economic growth of the City of Toronto and the Greater Toronto Area. PortsToronto owns and operates Billy Bishop Toronto City Airport, the Outer Harbour Marina and the marine Port of Toronto. PortsToronto is committed to fostering strong, healthy and sustainable communities and has invested more than $12 million since 2009 in charitable initiatives and environmental programs that benefit communities along Toronto's waterfront and beyond.

Swim Drink Fish
Check out SDF's community-based water monitoring work, how to get involved, and the Swim Guide with water quality data.
About Swim Drink Fish
We protect the water. We do this through technology, storytelling and building community advocacy. Our apps and programs connect communities with the water and with other people. We support communities to monitor the health of their water. We focus on water, because all communities need swimmable, drinkable, fishable water to thrive. We empower people, because it takes a community to protect water.

Waterfront Business Improvement Area
The Waterfront BIA are generous supporters of trash trapping in the Toronto Harbour. Check out the BIA's interview with the UofT Trash Team: All About Seabins at the Toronto Waterfront.
About the Waterfront BIA
A stones throw from the downtown and financial core, the Waterfront BIA (previously known as Queen's Quay Harbourfront) is the heart of the City's central waterfront. Lake Ontario and the Toronto Islands form a spectacular backdrop for the area's many attractions.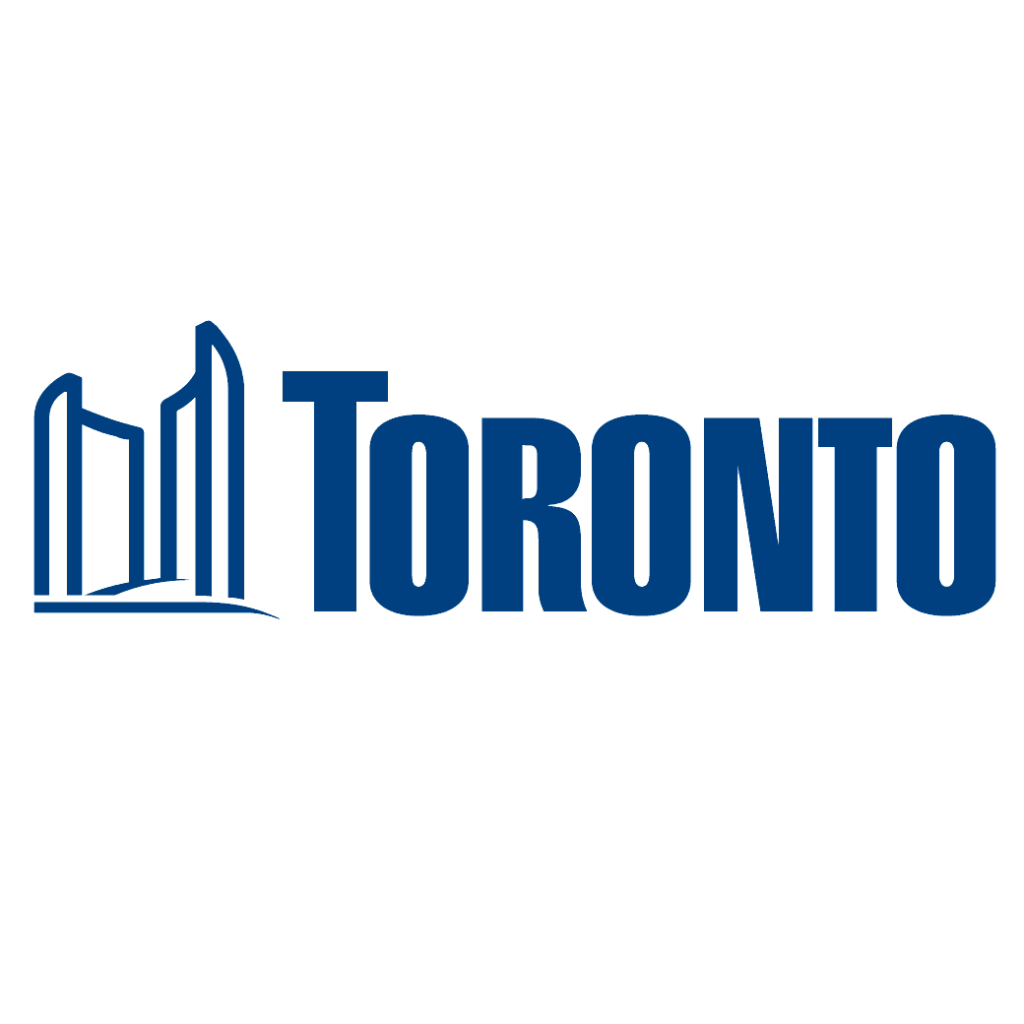 Harbourfront Centre
Harbourfront Centre promotes environmentally-friendly boating in the Toronto Harbour through participation in Boating Ontario's Clean Marine Program and distributing TRCA's Green Boater Guide. Learn more here.
About Harbourfront Centre
Harbourfront Centre is an international centre for contemporary arts, culture and ideas, and a registered, charitable not-for-profit cultural organization operating a 10-acre campus on Toronto's central waterfront. Harbourfront Centre provides year-round programming 52 weeks a year, seven days a week, supporting a wide range of artists and communities. We inspire audiences and visitors with a breadth of bold, ambitious and engaging experiences. We champion contemporary Canadian artists throughout their careers, presenting them alongside international artists and fostering national and international artistic exchange between disciplines and cultures.