Resiliency and Regeneration: The Next Stage in Business Sustainability
Speakers
Morning Keynote: Combining Indigenous Knowledge and Western Science to Advance Action on Climate Change
Gary Pritchard, 4 Directions of Conservation Consulting
When it comes to climate change, we need to think long-term and explore other ways of meeting the needs of the present without compromising the needs of future generations. Join us for an inspiring address about how we can honour current caretakers of the environment and those that came before us. Learn about the power of combining Indigenous knowledge systems and Western science to embrace our responsibility to the environment and advance action on climate change.
Gary Pritchard~Giniw (Golden Eagle) is a Conservation Ecologist & Indigenous Engagement / Placemaking Specialist from Curve Lake First Nation, Ontario. Gary has had the privilege to work on behalf of Indigenous peoples throughout Ontario and Canada. He has travelled and worked in almost 300 Indigenous communities throughout Canada and the northern United States.
One of Gary's greatest strengths is that he is often able to be the one who acts as the bridge between the Indigenous Community and the western style of governance. Gary has successfully collaborated with many stakeholder groups, researchers, institutes, government agencies, Indigenous communities, and political organizations to address environmental concerns and identify practical solutions to environmental-related issues.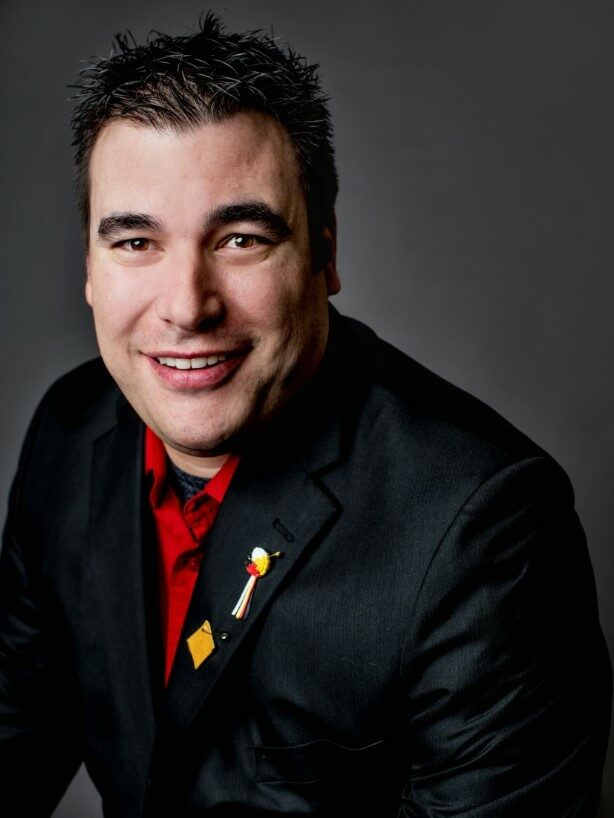 ---
Afternoon Keynote: The Role of Economics in Social Wellbeing and Solving the Climate Crisis
Tom Rand, Author of Climate Capitalism: Economic Solutions for a Planet in Crisis
Tom Rand brings his trademark focus and clarity to an enormously complex issue – the economics of climate change. As global fears over climate risk ratchet up alongside increasing turbulent weather systems, the private sector looks at last ready to join the fight in earnest. Is that the case, or just more greenwashing? Rand's forthright speaking style takes on the old canards of both left and right politics in a passionate call to arms on climate risk. His talk brings to life the focus of his third bestselling book: to articulate pragmatic ways to rewire the capitalist economy for the 21st century – a renewed "Climate Capitalism.
Tom Rand's focus is on carbon mitigation as an entrepreneur, venture capitalist, author and speaker. He is Co-Founder and Managing Partner of ArcTern Ventures and sits on the board of a number of clean energy companies and organizations. He also developed Planet Traveler, a low-carbon hotel project in downtown Toronto. Tom's first book Kick the Fossil Fuel Habit (2010) was the winner of the 2011 Whitepine Non-Fiction award; his second – Waking the Frog – became a bestseller in Spring 2014; his third – Climate Capitalism: Economic Solutions for a Planet in Crisis was published early 2020. Tom holds a BSc in electrical engineering (U of Waterloo), an MSc in the philosophy of science (University of London and LSE) and an MA and PhD in philosophy (U of Toronto), is an Action Canada Fellow and has been a member of a number of federal and provincial advisory boards. Tom is a regular contributor to Canada's leading op-ed pages and television.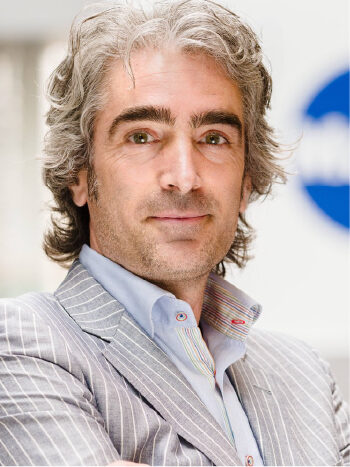 ---
Breakout Session #1: Roadmap to Resilience: Financing Net Zero
Moderator
Bryan Pelkey, Team Lead for Renewables Policy Unit
Ministry of Energy, Northern Development, and Mines
Bryan has been working with the Ministry of Energy's Renewables Policy Unit since 2016 and has played a key role in shaping Ontario's net metering policy and regulatory framework by leading consultations on behalf of the ministry and design and implementation of regulatory changes including regulation to authorize community net metering demonstration projects and third-party ownership net metering models. Prior to joining the Ministry of Energy, Bryan worked in energy and environmental policy and program roles for the Government of the Northwest Territories and for the Government of New Brunswick.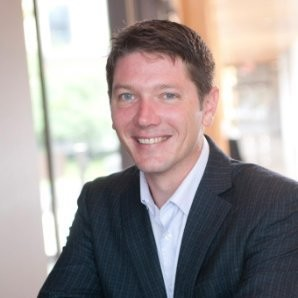 Panelists
Steven Costa, Director, Asset & Advanced Technology Development
Ameresco

Steve is responsible for all Distributed Energy Resource (DER) and other asset development and deployment in Canada.
He is a proven, results-driven leader, specializing in the delivery of large-scale, clean energy technologies, including solar PV and battery storage systems.
Steve is also dedicated to the development and delivery of Climate Action projects. He is consistently supporting his customers, to discover decarbonization opportunities and modernize their energy infrastructure with clean generation and advanced systems that support the grid, tackle GHG emissions and provide energy costs relief.
He holds a thorough understanding of various legislative policies and programs directed at improving energy efficiency and addressing climate change.
Carrie Aloussis, Senior Manager of Business Strategy
Independent Electricity System Operator (IESO)
Carrie Aloussis is the Senior Manager of Business Strategy and Content at the Independent Electricity System Operator. In this role she is responsible for fostering consumer engagement and participation in Ontario's energy efficiency programming. Carrie has more than 18 years of experience in the energy sector with subject matter expertise in conservation program design and delivery, as well as marketing and stakeholder engagement.
Carrie is the President of the Ontario Chapter of the Association of Energy Services Professionals and a Director with StepUp, a non-profit organization dedicated to advancing gender equity, diversity and inclusion in Canada's energy management sector. In addition, Carrie has been coaching community-minded, emerging leaders from diverse backgrounds through Girls on Boards, with FORA: Network for Change, since 2017. She holds an Honors Bachelor of Arts degree from The University of Western Ontario and a Master of Arts degree from Wilfrid Laurier University.
Stuart Galloway, Executive Vice President, Ontario and Western Canada
SOFIAC

Stuart has managed the successful investment and delivery of over $15 billion of infrastructure assets delivered through alternative project finance structures. Grown three national advisory practices in Canada, all within the infrastructure and energy sector, including offerings around energy sustainability and carbon reduction. He has developed and implemented new and innovative financing structures across Canada, to develop new infrastructure delivery models. Through effective decision-making with execution abilities, he consistently produces exceptional positive results for businesses.
Stuart has recently transitioned from his role as the CEO for Energy Services Association of Canada to Executive Vice President of SOFIAC, prior to that he was the National lead for a Big 4 Capital and Infrastructure Project Solutions practice providing expertise for strategic capital planning, deal structuring, and procurement advice derived from over 25 years in infrastructure and project finance. Stuart's advisory roles include expertise of the UK, European and Canadian infrastructure markets, across both the public and private sectors.
---
Breakout Session #2: Roadmap to Resilience: Building a Climate Resilient Business
Speakers
Bruce Taylor, MRE, FCAE, P.Eng.,
President, Enviro-Stewards Inc.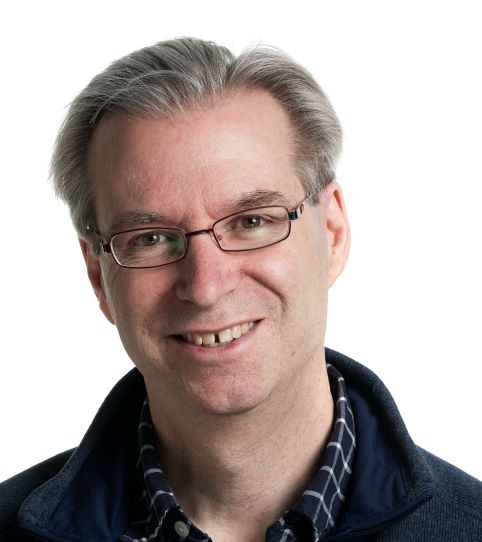 Joint IMAX and Credit Valley Consersation Presentation
Lorna Howieson, MBA, PMP
Vice President, Global Workplace
IMAX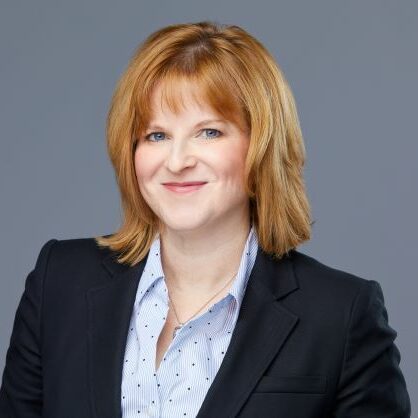 Lorna Howieson has been with IMAX since 2013, currently serving as the Vice-President of Global Workplace. In her role, she oversees IMAX's offices globally, including facility maintenance and the employee experience, and is a key member of the IMAX Corporate ESG Committee. She completed her MBA at Athabasca University with advanced work in business and sustainability, culminating in a final project on strategies to minimize the environmental impacts of infrastructure development. As part of her role, Lorna managed the program for the phased redevelopment of the 120,000 ft2 headquarters, including a full redevelopment of the parking lot and green spaces on the property. Partnering with Credit Valley Conservation on the unique eco-friendly Low-Impact Design parking lot, the CVC/IMAX team was awarded a Minister's Award for Environmental Excellence in 2015 for leading water innovation to protect our Great Lakes. 
Deborah Kenley, B.A. (Hons), MLA.,
Senior Coordinator, Greening Corporate Grounds, Credit Valley Conservation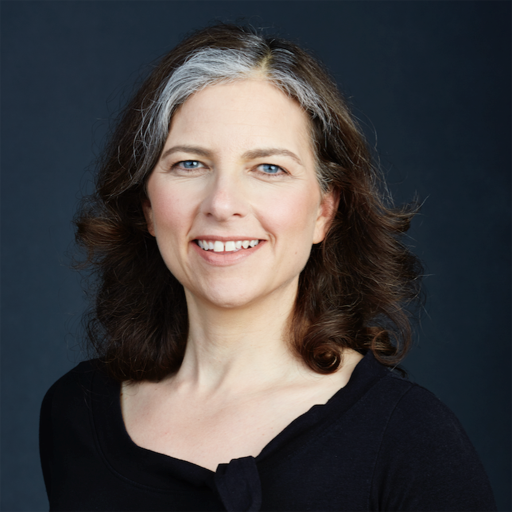 Deborah Kenley Senior Coordinator, Greening Corporate Grounds helps corporations and institutions take sustainability outside by adopting sustainable landscaping and stormwater management best practices on their property. Since 2010, Deborah has worked with over 60 properties including IMAX identify and plan for projects that reduce the impacts from climate change, prevent flooding, and create habitat for wildlife. She is an Associate Member of the Ontario Association of Landscape Architects who specializes in urban renewal through sustainable design, education and outreach-based initiatives.
Christine Kelsall,
Environmental Officer, Environmental Services
Greater Toronto Airports Authority 
Christine possesses an Honours Bachelor of Environmental Studies (B.E.S.) from York University.  Christine has been with the GTAA since 2004 and has held various roles during that time including Environment, Airport Operations and Aviation Safety.  Christine leads the Environmental Management System at Toronto Pearson, which is certified to the ISO 14001:2015 standard. 
---
Breakout Session #3: Roadmap to Regeneration: Leading the way through Social Impact
Moderator
Adriana Gomez, Senior Program Manager, Sustainable Neighbourhoods
Adriana Gomez, a Registered Professional Planner and Engineer, brings to the table 18 years of experience in Sustainable Communities, Green Infrastructure, Innovative Engagement and Climate Action. As a Senior Program Manager for TRCA's Sustainable Neighbourhood Action Program (SNAP), Adriana has worked in the development and implementation of retrofit action plans for diverse neighbourhoods in Toronto and York Region. Her projects include suburban park renewal and revitalization of aging towers, residential retrofit programs, complete streets and neighbourhood wide urban agriculture strategies. In order to make environmental transformation a reality, as part of the SNAP program Adriana has found innovative financing tools and has implemented out-of-the-box approaches to effectively achieve behavioural change. Previously, Adriana worked at the City of Toronto and consulting, managing projects that ranged from Planning of Parks and Open Spaces, to GHG Reduction and stormwater management strategies.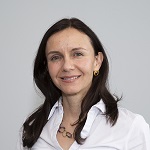 Panelists
Shannon Logan
Senior Program Manager, Sustainable Neighbourhoods
Shannon is a Registered Professional Planner with over 15 years of public and private sector experience in environmental planning, community engagement and project management.
In her role as Senior Program Manager with TRCA's Sustainable Neighbourhoods team, she oversees development and implementation of cross-cutting SNAP neighbourhood plans in Peel and Durham Regions, supporting watershed objectives and climate action, in close collaboration with municipal and community partners.
She leads a range of strategic activities including partnership development and fundraising, innovative engagement programs, built demonstrations and implementation projects.
Shannon has held previous positions in consulting firms specializing in interdisciplinary planning, socio-economic impact and community benefits, parks planning and landscape design.
Patrick M. Osland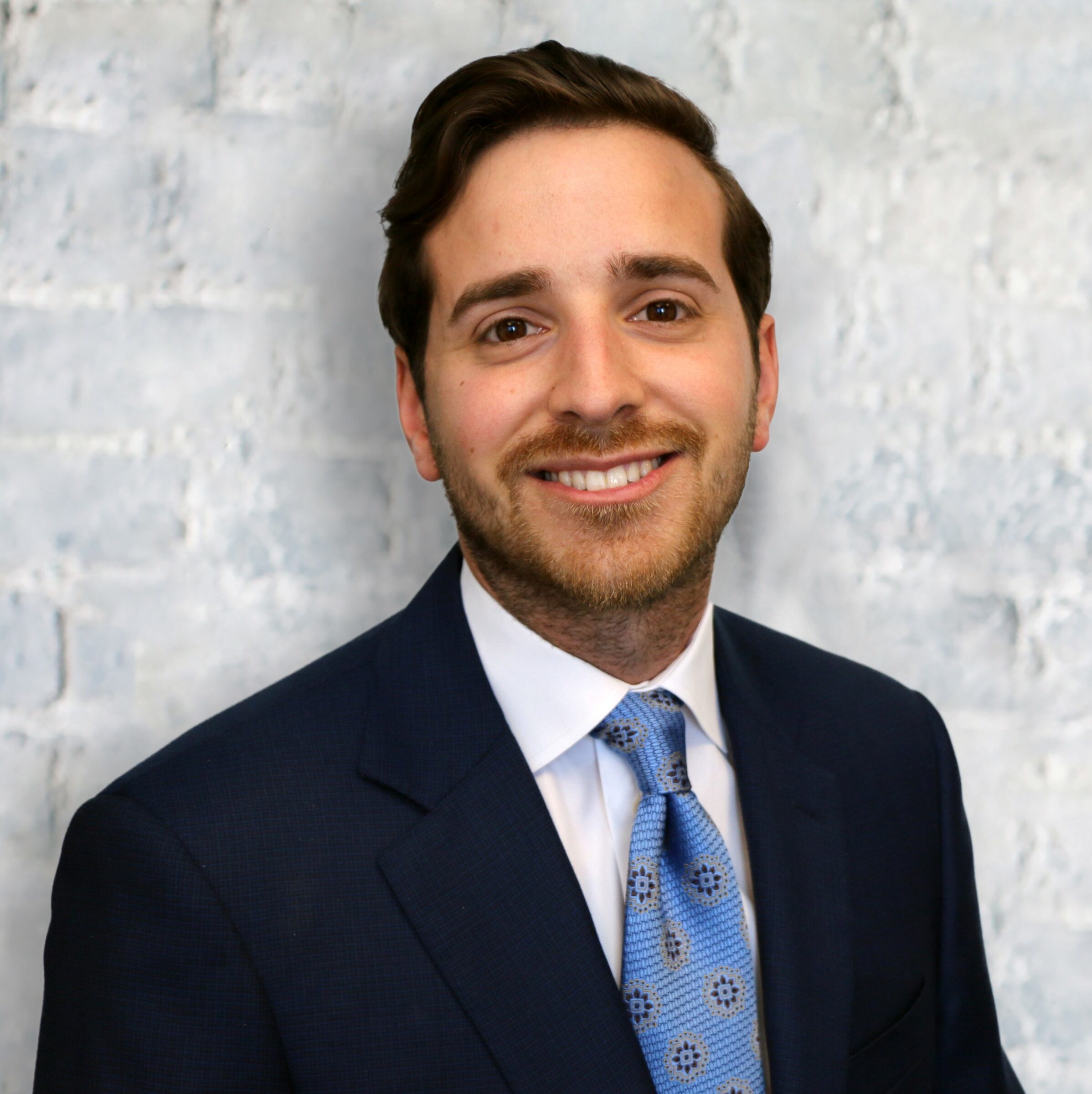 Patrick Osland is a Senior Advisor with Enbridge on the Municipal Affairs & Stakeholder Engagement team.
Patrick leads Enbridge's public affairs strategy and community engagement efforts in the City of Toronto. Patrick's work on initiatives through Enbridge's Fueling Future's program ensures communities in Toronto benefit from sustainable community development.
Prior to Enbridge, Patrick has over a decade of public affairs experience through positions held across the public and private sectors in Canada and abroad.
Patrick received a Master of International Studies from the Vienna School of International Studies and University of Vienna, and a Bachelor of Arts from Carleton University.
Tom Bukacek
Associate Director, Sustainability & Conservation @ CAPREIT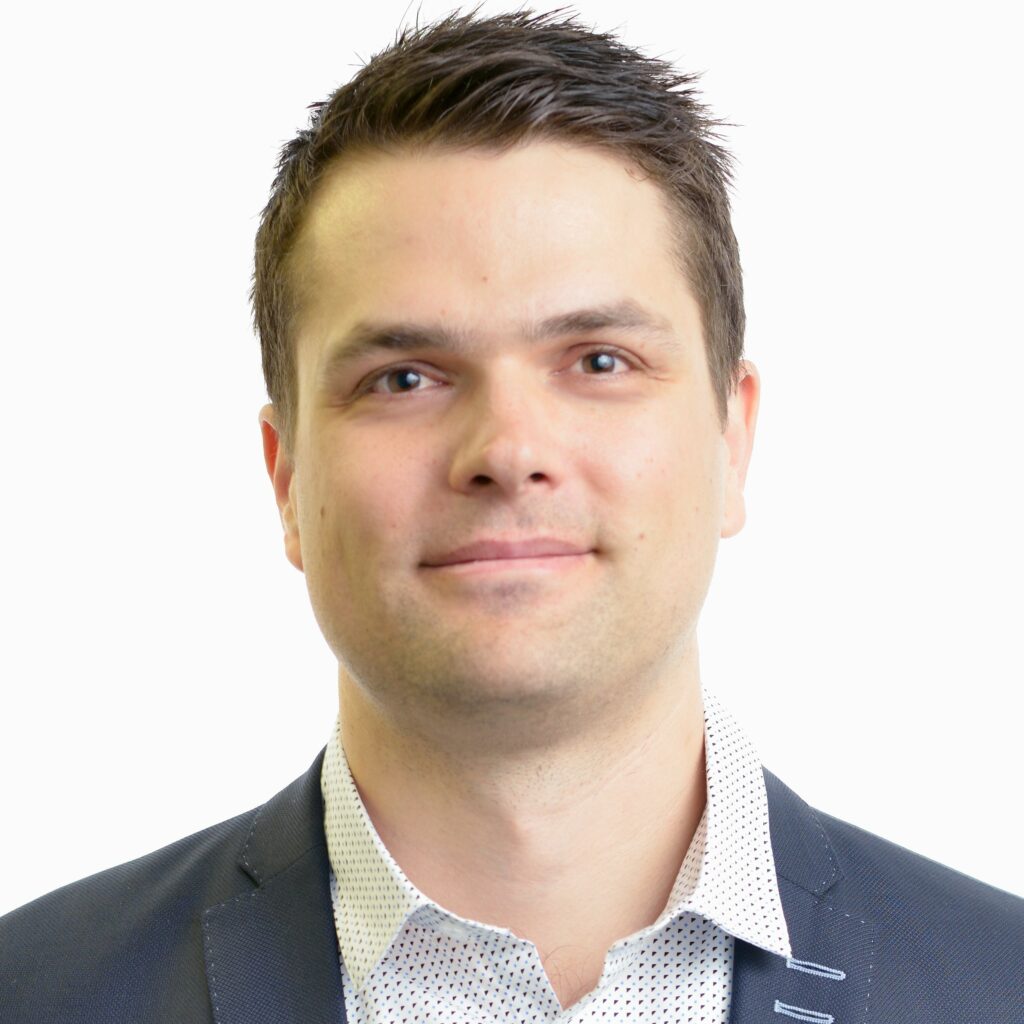 Throughout his career, Tom has been involved in applying sustainability & energy efficient solutions in multiple markets including commercial, industrial, educational and healthcare.
In 2017, Tom joined the Sustainability & Conservation team at CAPREIT with a focus of implementing sustainable solutions for their multi-residential portfolio which today consists of over 67,000 suites, townhomes and land leased community sites across Canada. Tom lead the development and implementation of CAPREIT's Centralized Building Automation platform, Habitat, which won BOMA's Pinnacle Award for Innovation.
Tom and the team are now supporting new initiatives such as Deep Carbon Reduction Retrofits, Electric Vehicle Charging Stations and Renewable Energy Installs in addition to many other programs.
Daniele Magditsch, , Sustainability Manager QuadReal


Daniele Magditsch, M.A.Sc., B.Sc., LEEP AP O+M, is the Sustainability Manager for QuadReal Property Group, a global real estate investment, operating and development company headquartered in Vancouver, Canada. QuadReal manages the real estate and mortgage programs of BCI, one of Canada's largest asset managers, and has $67.1 billion of assets under management.
In her role, Daniele supports portfolio-wide programs across QuadReal's domestic assets (Net Zero Carbon, BOMA BEST, LEED, SOP training, etc.), and works closely with the Development teams to support environmental and social initiatives throughout design and construction. Before her time at QuadReal, Daniele spent 8 years as a consultant working with a variety of real estate and public sector clients to achieve their carbon, energy and sustainability goals. She was also previously a third-party evaluator for buildings pursing Tier 2 of the Toronto Green Building standard.
---
---
Please reach out if you have any questions about this event, including becoming a sponsor, exhibitor, or participating in the PechaKucha.
Contact Ozit Bittner, Program Manager, Membership and Business Engagement
ozit.bittner@trca.ca