Corporate Flood and Heat Risk Management Resource Hub
Human-induced climate change is putting people, ecosystems, and the economy at risk. The International Panel of Climate Change (IPCC) Sixth Assessment Report (AR6) has identified human-induced warming of urban areas is leading to heavy precipitation and flood risks. In the Greater Toronto Area, businesses will need to assess upstream and downstream impacts related to their operations to mitigate the impacts of extreme heat and flooding on their property.
PPG's Water Stewardship program is engaging sustainability professionals from the Industrial, Commercial and Institutional (ICI)/Multi-Unit Residential Buildings (MURB) sectors to learn about and foster uptake of best practices and new technologies related to stormwater management, flood resilience, and heat risk adaptation.
No matter the size or sector of your organization, this Resource Hub provides technical and educational support from TRCA's Sustainable Technologies Evaluation Program. The videos included in this resource hub will discuss flood and heat risks in Canada, accessible resources, and the benefits of utilizing Green Infrastructure (GI) and Low Impact Development (LID) techniques as sustainable solutions to build climate resilience.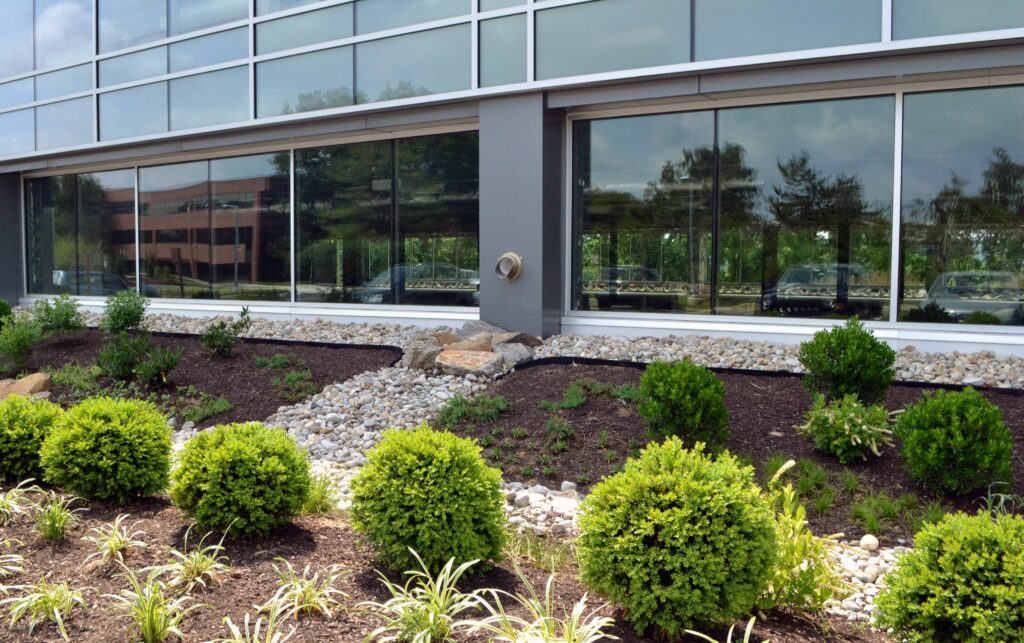 These FREE resources provide business managers, sustainability consultants, and facility managers with the knowledge to improve their property's adaptation to a changing climate.
Attention Region of Peel Businesses
PPG is partnering with Credit Valley Conservation (CVC) to deliver the Greening Corporate Grounds (GCG) program in Peel! The program is aimed at helping businesses build resilience to flooding and heat waves impacting the Region through field experts and incentives. Applications for Fall 2023 is now open! Click here for the eligibility criteria and contact Chaya.Chengappa@trca.ca to schedule a consultation.
If you have any questions, please reach out to Darlene Coyle at darlene.coyle@trca.ca