PPG Members Plant 500 Trees!
On Saturday, May 27th, Toronto and Region Conservation Authority's (TRCA) Partners in Project Green (PPG) Members met at Claireville Conservation Area in Brampton to participate in PPG's Spring 2023 Tree Planting event. PPG Members, family, and friends planted 500 native trees and shrubs working to increase forest cover at this restoration site and contribute to local climate change mitigation initiatives. With the sun shining and not a cloud in the sky, it was a beautiful day for members to participate in a healthy outdoor activity and network in a casual setting.
Honouring PPG Members and Presenters
PPG would like to recognize that some of the trees planted on this day were planted in honour of PPG's Circular Economy Leaders and Energy Leaders Consortium Members for their hard work and dedication to waste reduction and energy conservation over the last year. Additionally, some of the trees were planted in honour of presenters from PPG's 2022 Fall Forum including Author, Tom Rand & Conservation Ecologist and Indigenous Engagement Specialist, Gary Pritchard.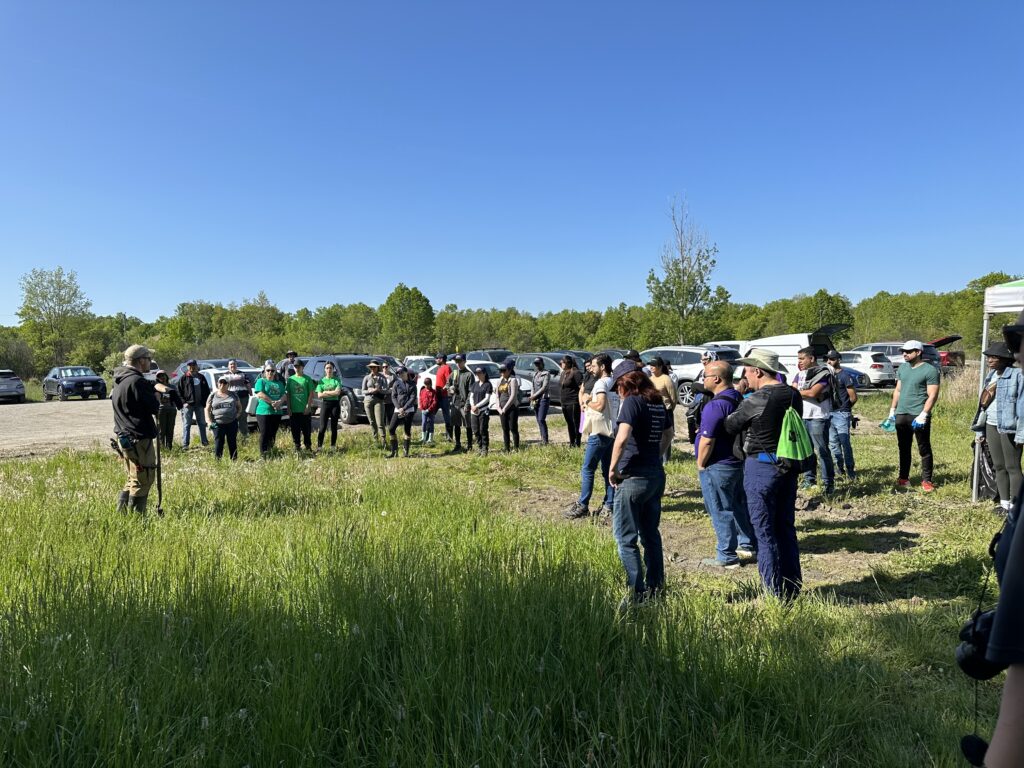 Species ID LIST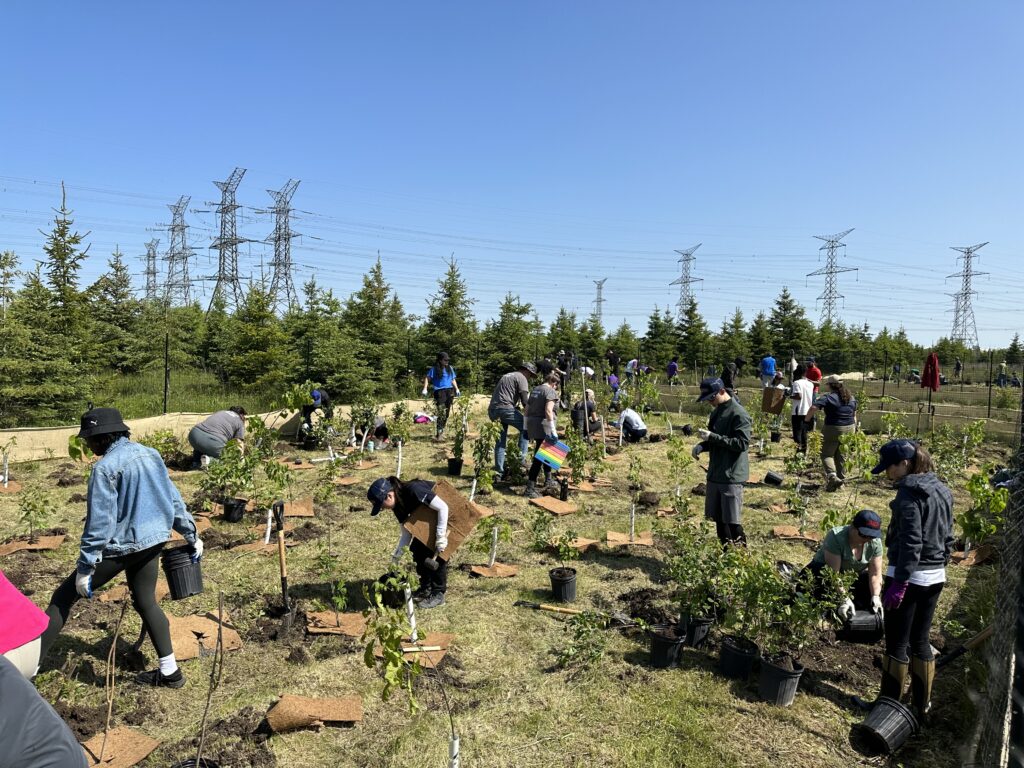 Here is a list of the diverse native species that were planted contributing to ecosystem biodiversity:
TREES: 25 White Spruce, 35 Red Maple, 35 Hackberry, 35 Blackcherry, 35 Basswood & 35 Red Oak
SHRUBS: 60 Staghorn Sumac, 30 Fragrant Sumac, 60 Serviceberry, 60 Chokeberry, 30 Nannyberry, 20 Common Elderberry & 40 Bush Honeysuckle
Photo Highlights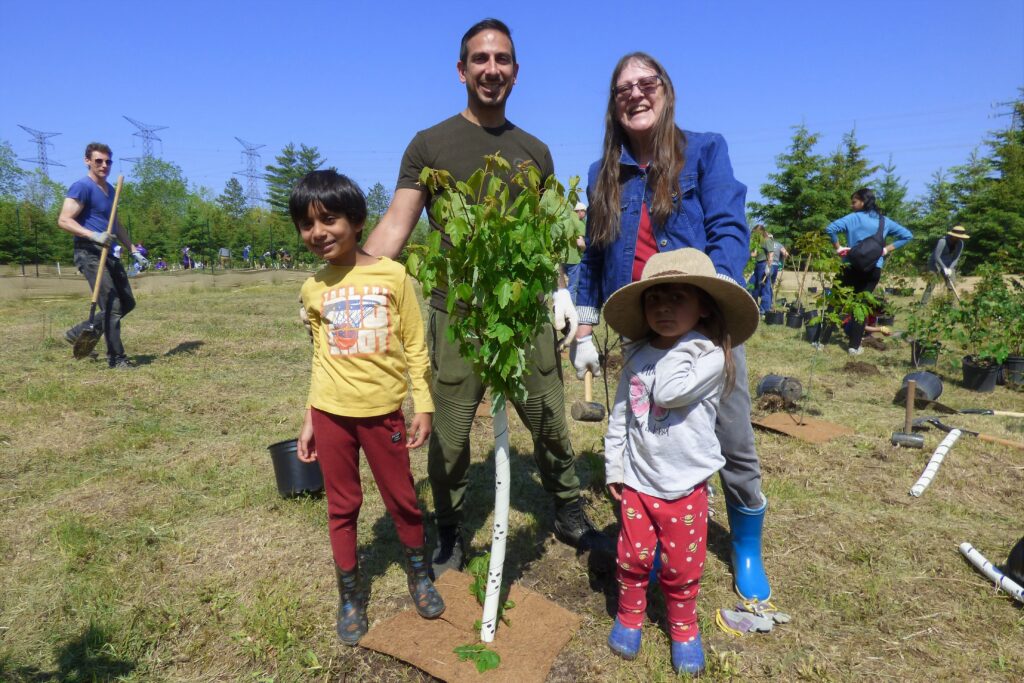 If you would like to learn more about PPG's Tree Plantings, please visit our Restoration page.
If you have any questions about this event, please contact PPG's Coordinator, Events hershil.sheth@trca.ca