"On Wednesday, September 21st, Toronto and Region Conservation Authority's Partners in Project Green hosted a joint in-person event for the Circular Economy Leaders Consortium (CEC) and the Energy Leaders Consortium (ELC). The event involved a tour of the ZooShare Biogas plant and a presentation by Enbridge, followed by lunch and networking.
The CEC and ELC members learned about how the ZooShare Biogas Plant utilises anaerobic digestion to turn animal waste from the Toronto Zoo and inedible food waste into renewable power for the Ontario energy grid, and fertilizer to grow local food.
Enbridge provided members with an overview of what defines renewable natural gas (RNG), RNG programs available to Enbridge customers, and unique business opportunities.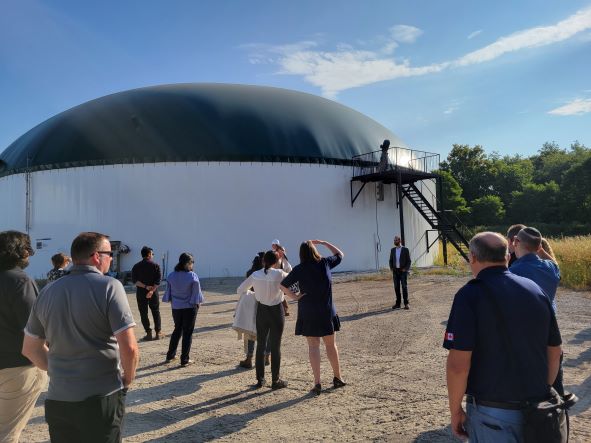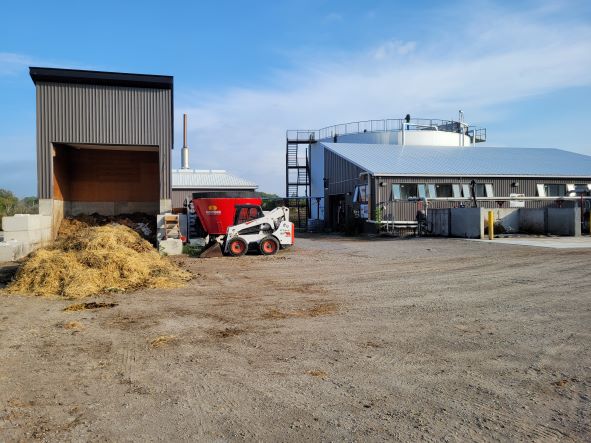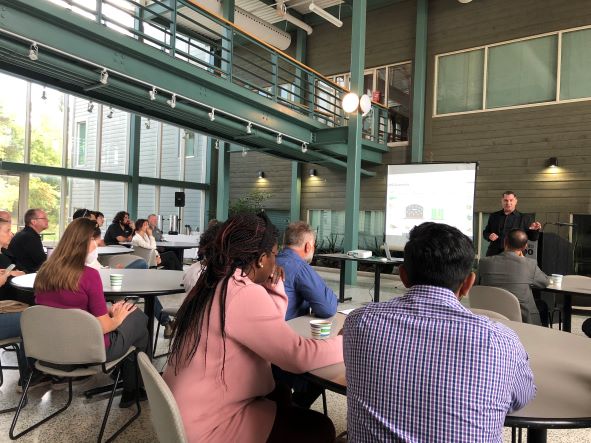 The CEC, supported by TELUS, is a contingent of sustainable industry professionals seeking to achieve measurable waste prevention and diversion goals, focused on facility management and operations.
The ELC brings together a dynamic network of energy professionals to share best practices and support collective action on energy projects.
If you would like to participate in PPG events by becoming a Member of Partners in Project Green, you can visit our Membership page or contact Ozit Bittner, ozit.bittner@trca.ca for more information.