On April 13th, Partners in Project Green welcomed energy experts Ameresco, SOFIAC & Efficiency Capital to discuss alternative finance solutions for Financing Net-Zero.
With an intimate, but highly engaged group, participants were able to lay out their organization's barriers towards Financing Net-Zero on the table, and we were able to help offer real and practical solutions.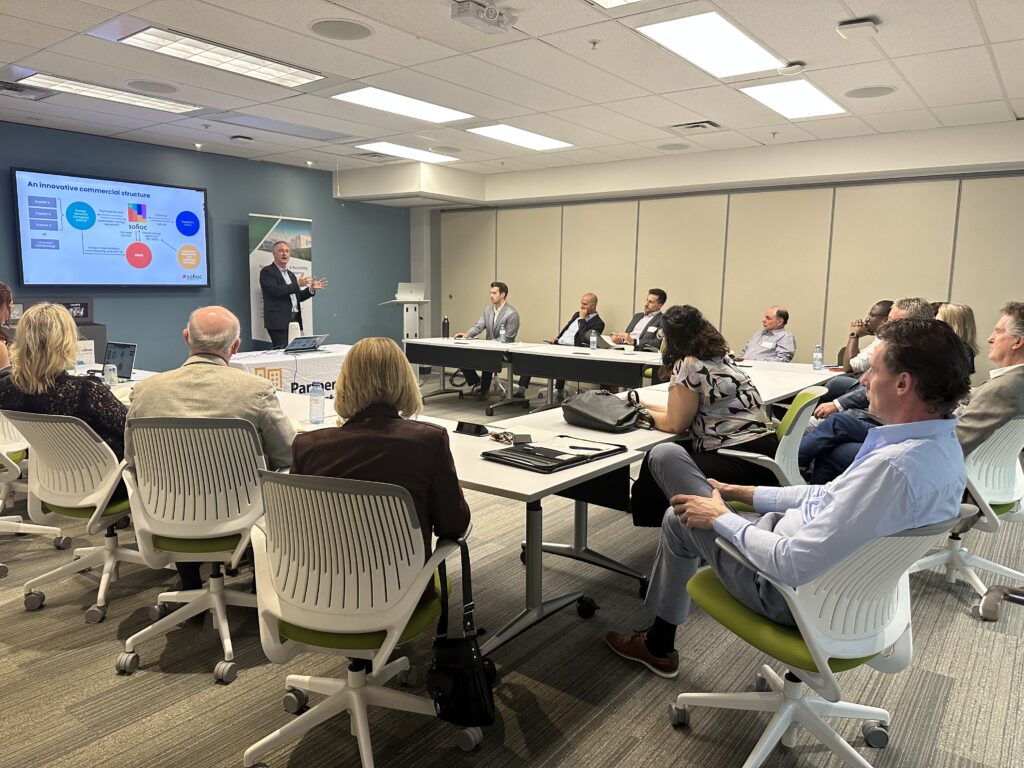 Hear what participants had to say!
The session provided a great overview of options to raise capital, share risk and build partnerships with established global leaders accelerating GHG emissions reductions. They had a great line-up of presenters who each brought unique offerings to the table and discussed valuable insights and experiences during the Q&A period. Looking forward to the next part of this series!
– Adam Vaiya, Region of Peel
It was exciting to hear about the alternative financing available that could benefit my clients to achieve deep emission reductions.
-Carol Aziz, Achieve Sustainability
As always, PPG put together a really great event. It was helpful to hear from Alternative Financing companies about their experiences and be able to ask our questions. As always, it is great to be amongst businesses seeking to make a difference in the way they operate to be both more profitable and also become truly greener businesses.
– Christy Hipel, Enviro-Stewards Inc.