General Membership permissions are required to access this content.
On May 27, Partners in Project Green's monthly Green Economy Webinar welcomed experts from The Roots Collaborative and the City of Mississauga who spoke about the importance of employee engagement.
The research is clear: employees want to work for organizations that align with their social and environmental values. Not only does CSR and ESG alignment increase employee attraction and retention, it also increases productivity and is a key indicator of financial health (Benevity, 2020). Organizations need to find ways to connect with their people, where ever they are working, while propelling their business forward in a sustainable way.
Please note: In her presentation "Reconnection," Halyna refers to her training as a yoga instructor. She is regretful of not having acknowledged the roots of yoga and the subsequent colonization of the practice. She further mentioned in her presentation an employee-led initiative on behalf of a Toronto-based company hosting "Bollywood" dance classes as a way of connecting with colleagues during the pandemic. It should be acknowledged that Bollywood is a film industry that is not a substitute for the cultures the dance styles belong to.
---
Take Action
People Power Challenge: This PPG program is an easy way for organizations of all types and sizes to drive sustainability action and engage employees, wherever they are working. This year's campaign takes place between August 2 and October 29, focus on two campaigns: Health and Wellbeing and Plastic Waste Reduction.
---
Additional Resources
People Power Challenge On Demand: This PPG Member Only Program program provides access to tools, templates, and resources you need to run effective and fun employee engagement programs that drive environmental action, at home and at work, any time of the year. To learn more and receive your access code, please contact saba.khan@trca.ca.
TRCA Outdoor Camps: Give your kids an outdoor adventure to remember! Toronto and Region Conservation Authority (TRCA) summer day camps offer a wide variety of immersive experiences designed to engage young minds and inspire creativity. PPG members receive a 10% discount. To access the discount code, please contact saba.khan@trca.ca.
To see the full list of resources provided by Halyna Zalucky (Founder and Chief Collaboration Officer, The Roots Collaborative), please click here.
---
About the Speakers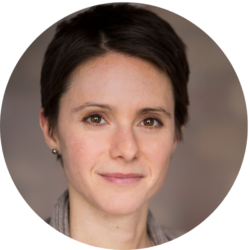 Halyna Zalucky
Founder and Chief Collaboration Officer, The Roots Collaborative
Halyna Zalucky is the founder and the Chief Collaboration Officer of The Roots Collaborative, a not-for-profit cooperative that works with communities and businesses to promote environmental, social, economic, and personal wellbeing. She is a part-time lecturer at Seneca College teaching Sustainability and Corporate Social Responsibility within the School of Human Resources and Global Business. Halyna believes that connection to Self and heightened human consciousness is at the heart of transformation towards a flourishing planet for all.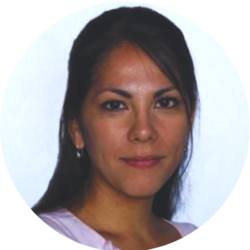 Diana Suzuki-Bracewell
Supervisor of Community Outreach, City of Mississauga
Diana joined the City of Mississauga's Parks, Forestry and Environment Division in 2014. As Supervisor of Environmental Outreach she oversees outreach and education programs that focus on engaging the community and corporation in the City's environmental priorities, and most recently the City's Climate Change Action Plan.
Previously she worked at Evergreen and the Toronto District School Board managing the EcoSchool's Accelerating Change Program and worked closely with schools and community groups to partner in implementing environmental projects and also developed educational and outreach materials for the program. Prior to working with the school board, Diana was a "Community Animator" engaging schools and communities in the high profile Live Green Toronto program at the City of Toronto and also worked at Earth Day Canada on the national EcoKids program.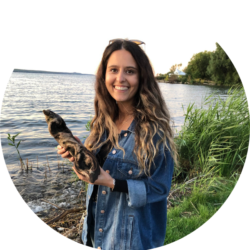 Heliya Babazadeh-Oleghi
Coordinator of Environmental Outreach, City of Mississauga
Heliya has been with the Environment team at the City of Mississauga in various roles since 2015, and is currently the Environmental Outreach Coordinator. She is responsible for the City's Green Leader program, implementing city wide environmental campaigns and initiatives, and supporting the Climate Change Action implementation. She has been an avid participant in PPG's People Power Challenge and is looking forward to this year's competition. ​