General Membership permissions are required to access this content.
On April 22, Partners in Project Green hosted a special Earth Day edition of the Green Economy Webinar Series. The Future of Plastic Waste Management featured panelists from Unilever Canada, Lush Fresh Handmade Cosmetics, and IKEA Group, and was moderated by Toronto Pearson.
Using PPG's newest resource, Preventing and Diverting Plastic Waste from our Watersheds: A Business Guide as a launching off point, panelists explored how their individual work contributes to collective action for managing plastic waste.
---
Take Action
People Power Challenge: This PPG program is an easy way for organizations of all types and sizes to drive sustainability action and engage employees, wherever they are working. This year's campaign takes place between August 2 and October 29, focus on two campaigns: Health and Wellbeing and Plastic Waste Reduction.
Preventing and Diverting Plastic Waste From Our Watersheds: A Business Guide: This resource provides knowledge and insight on plastic waste for the industrial, commercial, and institutional sectors. It is a guide for sustainability professionals looking to take action on plastic waste management.
---
Additional Resources
Material Exchange: This PPG program facilitates the exchange of material generated within our stakeholder community (business and non-profit groups) to divert waste from landfill and move towards a circular economy. To learn more, please contact catherine.leighton@trca.ca.
TRCA Outdoor Camps: Give your kids an outdoor adventure to remember! Toronto and Region Conservation Authority (TRCA) summer day camps offer a wide variety of immersive experiences designed to engage young minds and inspire creativity. PPG members receive a 10% discount. To access the discount code, please contact saba.khan@trca.ca.
Toronto Inner Harbour Floatables Strategy: The intent of this strategy is to create a long-term maintenance commitment, by those with jurisdiction over the area, to maintain the aesthetic quality of the Toronto waterfront. To learn more, contact lindsay.clapp@trca.ca.
---
About the Speakers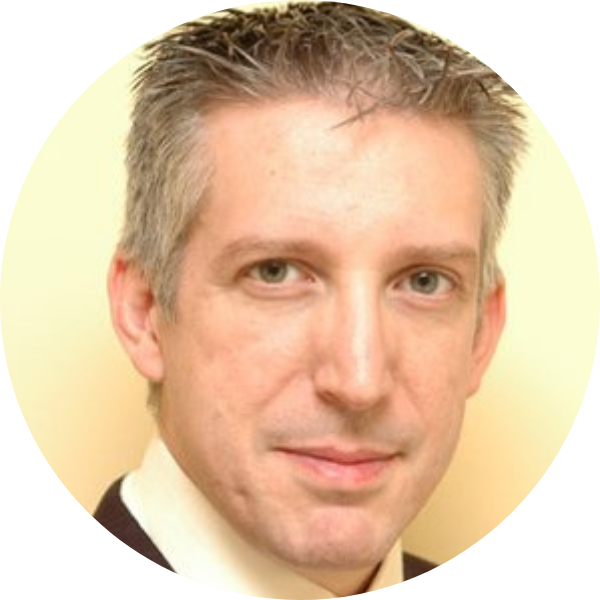 Todd Ernst
Director, Aviation Infrastructure, Energy & Environment, Toronto Pearson
Co-Chair, Partners in Project Green Executive Management Committee
Todd is Director of Aviation Infrastructure, Energy and Environment at the Greater Toronto Airports Authority (GTAA), a Founding Member of Partners in Project Green. Todd is also the Co-Chair of Partners in Project Green's Executive Management Committee, acting as a catalyst for new ideas, innovation, and leadership for PPG's priorities and performance.
Melissa Barbosa
Head of Sustainability, IKEA Group
For over 12 years Melissa has had the pleasure of leading change towards sustainability with diverse roles in private, non-profit, and public sectors; a range of experience that includes corporate social responsibility, academia, natural resource management, renewable energy development, and social finance. As Head of Sustainability for IKEA Canada, Melissa provides strategic and dynamic leadership working through and across the organization to facilitate the delivery of the IKEA Group People & Planet Positive Strategy; enabling the ongoing transformation and growth of the business.
Katrina Shum
North America Sustainability Manager, Lush Fresh Handmade Cosmetics
Katrina leads Lush Cosmetics' sustainability program across five manufacturing facilities, two distribution centers and 250 retail shops. She works closely with cross functional teams across the business and value chain to integrate and elevate sustainability initiatives through procurement, operational processes and the built environment; key areas include energy and climate, packaging/circularity and zero waste, and water management.
Prior to joining Lush, Katrina helped build the foundation of a sustainability program for a major food service provider impacting 500+ higher education institutions. She holds an MBA from Arizona State University and a BS from Cornell University.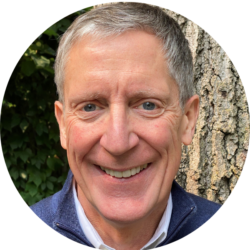 John D. Coyne
Vice-President, External Affairs and Sustainability, Unilever Canada Inc.
Executive Chair, Canadian Stewardship Services Alliance, Inc. (CSSA)
Co-Chair, Partners in Project Green Executive Management Committee
John is well known for his leadership in corporate sustainability. He is a passionate activator of the Unilever Sustainable Living Plan and the Compass, Unilever's strategy to grow the business, reduce its environmental footprint and increase its positive contribution to society. John is Executive Chair of the Board of Canadian Stewardship Services Alliance, Inc. and Recycle BC and is a director of Evergreen. In addition, John is Co-Chair of the Circular Economy Leadership Coalition (CELC) launched in 2018 to accelerate Canada's transition to a circular economy. He is also the Co-Chair of the Partners in Project Green steering committee, a collaborative environmental initiative of the Toronto Region Conservation Authority.
John has been recognized for his leadership in corporate sustainability by being named a Clean 50 honouree in 2013 and a Clean 16 honouree in 2018. From 2015 to 2017 John served as a member of the Ontario Government's Climate Action Group advising the Ontario Minister of the Environment on effective climate change actions. In 2018, John was honoured to receive the Canadian General Counsel Award for Environmental, Social and Governance Leadership. In addition, in 2018, John was appointed to the federal Plastics Advisory group advising Canada's Minister of the Environment and Climate Change on issues relating to plastics and the implementation of the Ocean Plastics Charter.
John also works closely with industry groups and other organizations. He is a director of the Look Good Feel Better Foundation and is Chair of the board of Cosmetics Alliance Canada. John is also a member of the Advisory Committee of the Max Bell School of Public Policy at McGill University.
In April 2020, John was appointed to The Council of Canadian Academies Expert Panel on the Circular Economy in Canada sponsored by Environment and Climate Change Canada. In June 2020, John was appointed to the board of directors of ALUS Canada, a national charitable organization.