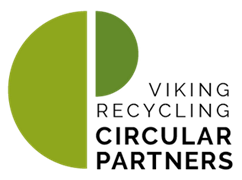 Viking Recycling is launching their Circular Partners program for architects, designers, and property managers. A variety of sustainable benefits are included. Their Circular Partners can request 'Sample Pick-Up Service' to ensure that no carpet or LVT sample ends up in landfill. Viking helps to clear out sample collections, keeping storage spaces tidy and ensuring harmful plastics are kept out of landfill. This program is part of a bigger solution! Their Canadian Sample Library, read more about it here, has diverted over 58,000 lbs of carpet tile and LVT samples from landfill through reuse, recycling, and landfill diversion services.
As part of the Circular Partners program launch, they are offering private Lunch 'n Learns for design firms. GTA design firms and properties are invited to book these Lunch 'n Learns without any partnership commitments or fees. Circular Business Manager, Haley Anderson, will be presenting both theory and application. The seminar is tailored for Architects and Designers to earn CEU's and will introduce important topics and concepts including:
Circular buildings and materials.
The state of our industry and the need for improved sustainability.
CRD waste, carpet recycling, and why it's important.
How to support sustainability in your clients' projects with recycling specifications and certifications.
Details about Viking's Circular Partnership Program, their services, and how together with designers we can help build more sustainable business practices.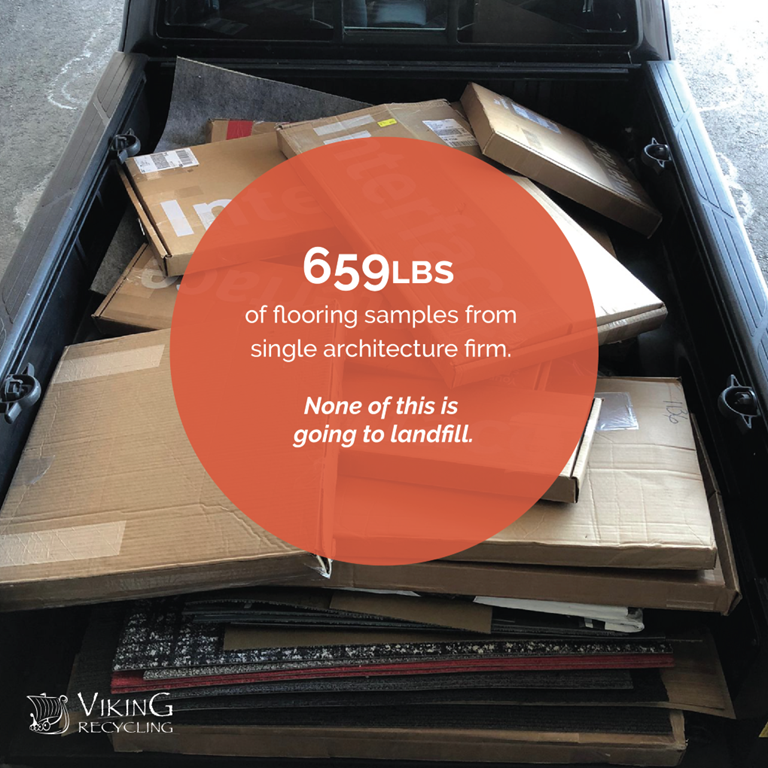 Viking Recycling hopes to inspire Architects and Designers to become circular economy industry leaders and encourage partners and clients to be champions of sustainability. These Lunch 'n Learns are offered in-person, virtual, or hybrid. Lunch for up to 10 staff is provided for in-person training.
About Viking Recycling
Viking Recycling is Canada's leading carpet recycler offering tailored landfill diversion, recycling, and removal services for carpet, ceiling tile, lighting, LVT and vinyl products, textiles, and other Construction, Renovation, and Demolition (CRD) materials and interior finishes. Conveniently located in Toronto's Stockyards district, they consolidate and process the hard-to-recycle.