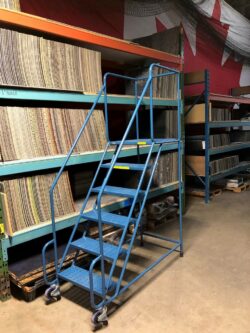 Many manufacturers and first-importers across Canada have product return and material diversion challenges.  One international manufacturer of carpet has found success here in Canada with a local environmental solutions provider, Viking Recycling.
The manufacturer works alongside countless architects and designers across the country, shipping thousands of flooring samples from manufacturing facilities in the USA to customers across Canada.  This process is both economically and environmentally costly. What is more, once the samples were used by the designer, the manufacturer found that they were rarely being returned as requested for reuse – and would often end up in landfill.  The status-quo was not working.
In search of a more sustainable process and a local zero-waste solution, the carpet manufacturer enrolled in Viking Recycling's "Sample Return and Library Program".  This tailor-made national program provided the manufacturer, along with their design partners and sales representatives with a simple take-back solution.  When a designer is done with a set of samples, they simply apply the provided shipping label to the box, for return to the Viking Recycling facility.
Incoming samples are opened, inspected for quality, and if re-usable, stored for continual use.  If the sample has reached its end of life, it is properly recycled and kept out of landfill.  Viking Recycling then dedicated a space within their central-Toronto facility, for a 'Sample Library'.  Samples are received, inspected, tracked, stored, and shipped back out to the next designer anywhere in Canada.  Viking Recycling maintains a live database to track the manufacturer's sample inventory.  Sales representatives for the manufacturer can simply log on to see what is available and make their request to a dedicated Viking Recycling contact.  Now, when a Canadian client requests a sample, sales representatives can request that Viking Recycling send these samples to their client, greatly reducing the turn-around time for clients, along with the various costs and burdens associated with transportation and international shipping.
Through these new processes, the manufacturer has realized a variety of economic and environmental benefits, including:
Carbon Avoidance: Ensuring that samples are re-used as much as possible, reducing the need for new, resource intensive manufacturing.

Reduced Shipping Costs and Simplified Logistics: Providing a local solution to Canadian clients decreases the need for costly and time-consuming international shipping processes.

Fewer Transportation GHGs Created: Shorter distances travelled by samples, means fewer GHGs created during the entire process.

No Samples Sent to Landfill: At end of life, all samples are properly reused or recycled, with no materials sent to landfill.

Happy designers and sales representatives:  Designers get their samples quicker, allowing them to close deals effectively and relieve sales representatives of hauling and damaging reusable samples from their clients and garages.
This solution began as a simple recycling take-back program but grew organically into a comprehensive "Sample Return and Library Program" that prioritizes reuse.
---
About Viking Recycling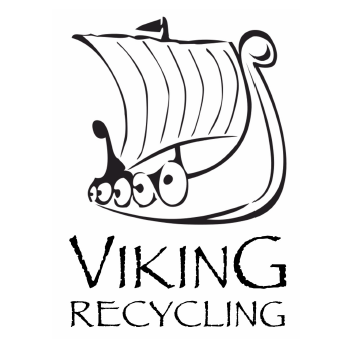 Viking Recycling works with a variety of customers to provide nation-wide sustainable solutions for products, returns and samples.  As the only facility in Canada dedicated to the recycling of carpet, ceiling tile and other CRD materials, Viking Recycling has adapted to manage a wide array of products and materials for those looking to ensure no materials go to landfill.  Our goal is to reduce our partners' waste stream, return polymers and recyclables to manufacturers and mitigate any potential brand or environmental issues through the landfilling or mismanagement of excess materials.
For more information about how Viking Recycling can support your company's environmental initiatives, or to develop a new innovative solution to an old problem, reach out to discuss. Learn more at vikingrecycling.ca.