Green Living at the Village
On August 25, People Power Challenge participants visited Black Creek Pioneer Village to get in touch with our heritage and learn something about life in the 1860s and how to learn from our past relationship with the land and shape an eco-friendly future.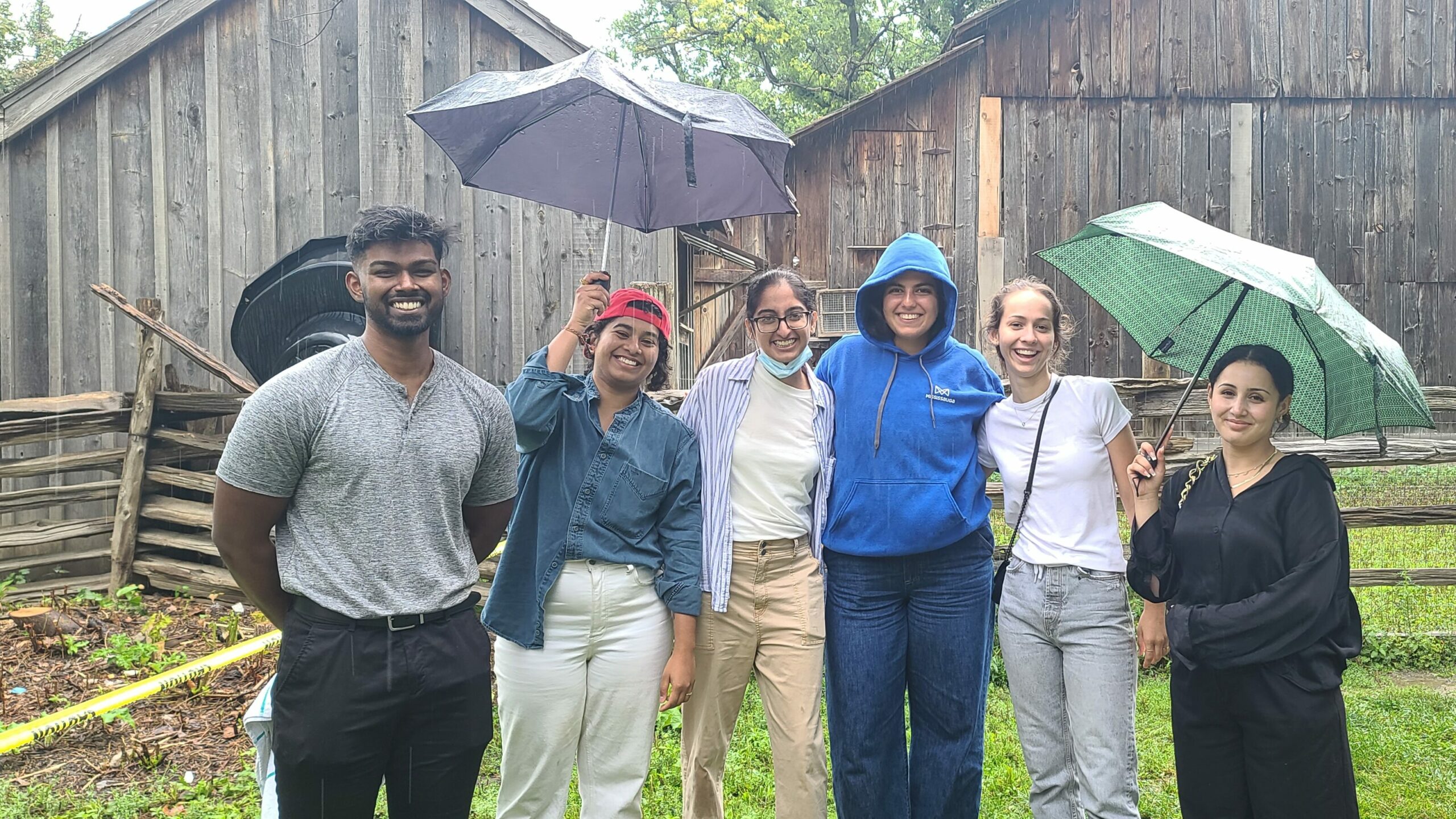 Did you Know?
In 1812, John McCuaig, Superintendent of Fisheries of Upper Canada, noted that Atlantic Salmon
"swarmed the rivers so thickly that they were thrown out with a shovel and even with the hand."
By 1881, the environmental change caused by European settlement was so drastic it caused Samuel Wilmot to lament,
"I cannot disguise from myself that the time is gone by forever for the growth of salmon and speckled trout in the frontier streams of Ontario"
---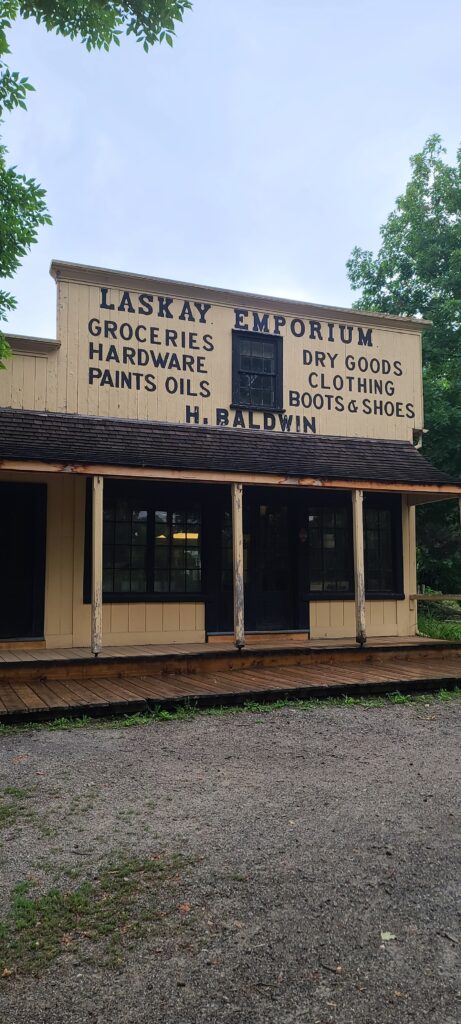 On this 90-minute private tour, we explored the good and bad of the 19th century. We ventured into a time where single-use was a rarity and a stronger connection to the land was vital to success. But it was also a time when the balance between people and the land was disregarded by the newcomers, yielding a fallout we still feel today.
The group visited the Hope and Healing exhibit, as well as a settler herb garden and discovered that many native plants and trees were cleared to make way for European species that unsurprisingly do not interact best with our landscape.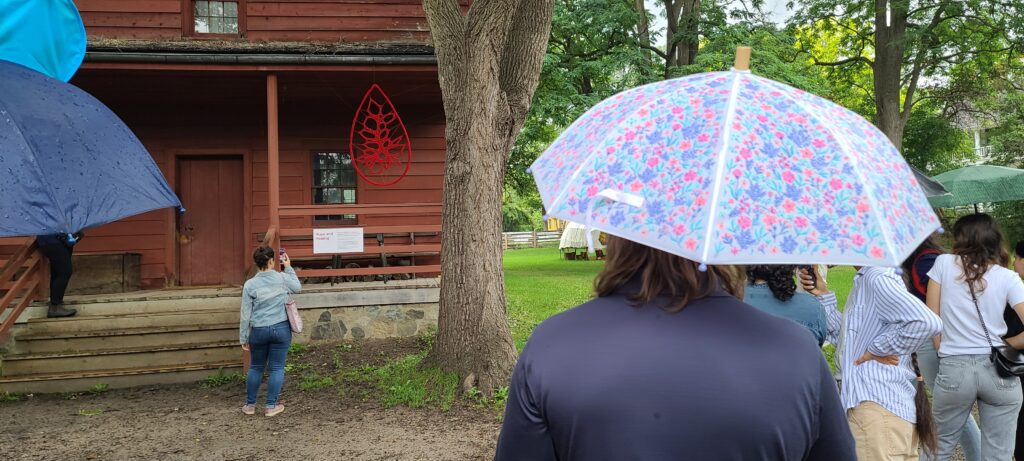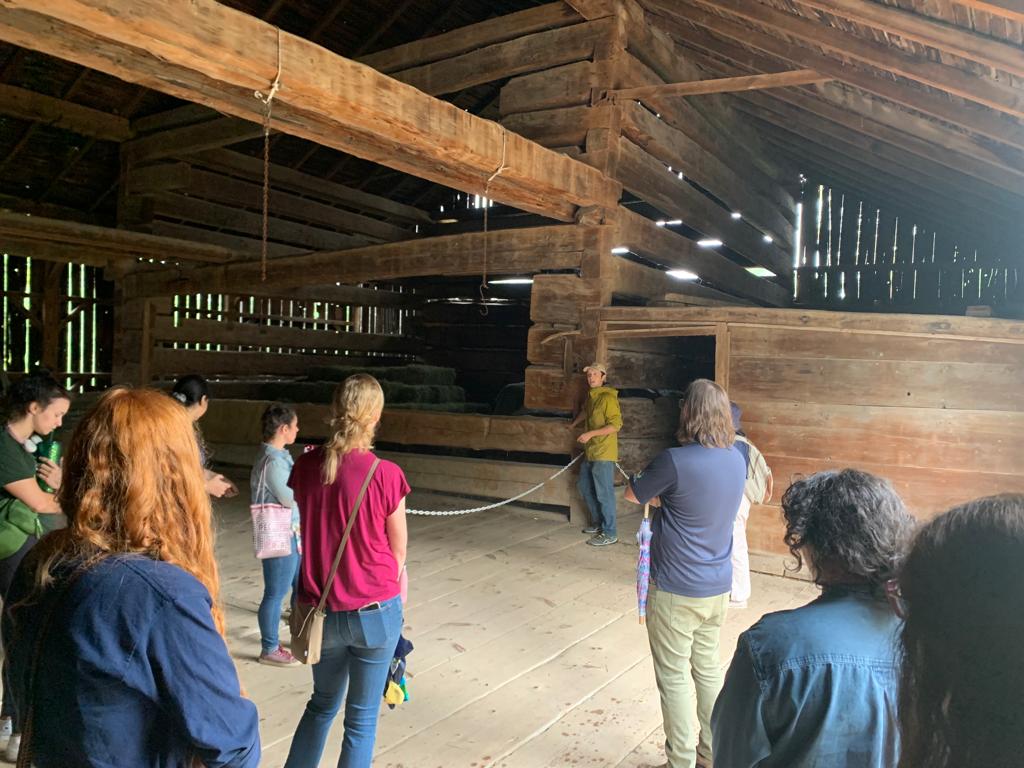 We identified the surprising polluters of a bygone age, the golden wheat fields and picturesque country mills which increased flooding, eliminated species and harmed local ecosystems. We uncovered how the past teaches us to use less and rethink our relationship with the land today.
Thank you to Black Creek Pioneer Village for hosting us. It was an amazing tour!
And thank you to the People Power Challengers who braved the rain to participate (and earn points for their teams!)
If you would like to take the Green Living at the Village tour, visit Green Living 1867 and book one for up to five people.
If you have any questions, contact Ozit Bittner
ozit.bittner@trca.ca