On June 14th the Circular Economy Leaders Consortium (CEC) participated in a tour of the GFL Environmental Materials Recovery Facility (MRF) in North York, ON. CEC members learned about how GFL Environmental processes a wide range of material streams common to the IC&I sector and had the opportunity to discuss environmentally-friendly solutions to challenging materials streams generated through their facilities and operations.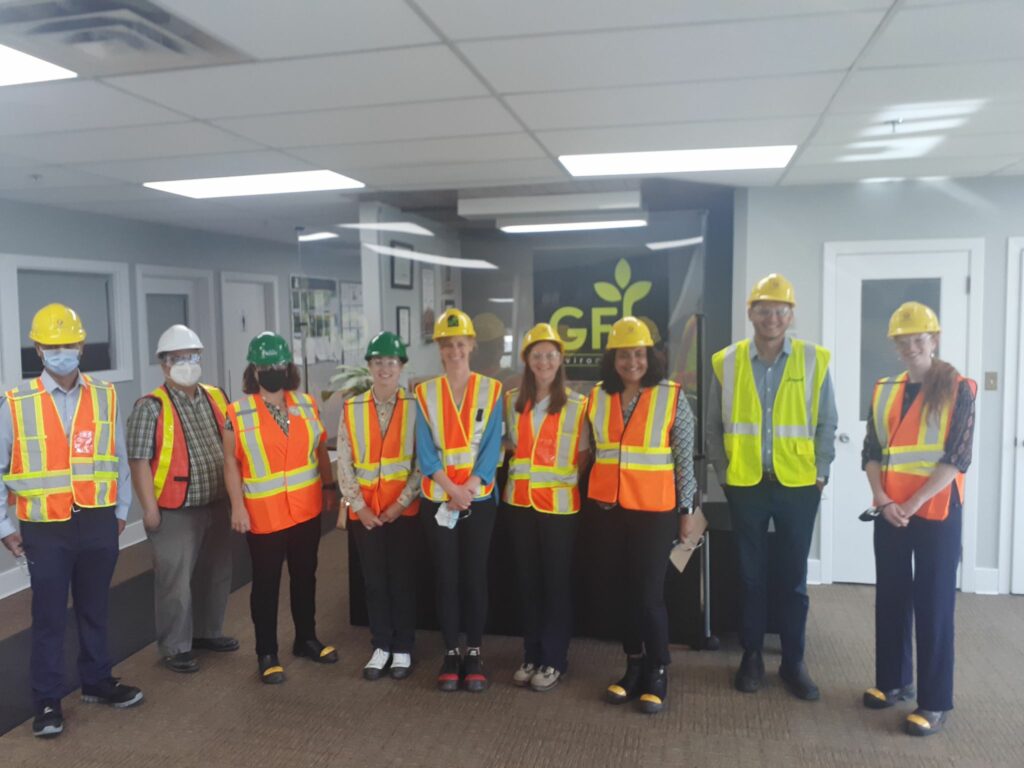 The GFL presentation and roundtable discussion focused on how an MRF can help businesses advance the circular economy by diverting wasted material from landfill. GFL emphasized the importance of proper waste sorting at a facilities and operations level to maximize resource recovery opportunities and the kinds of technological innovations that are making these processes more efficient. Also discussed was the value of diversion reports and measuring GHG emissions associated with waste diversion to help businesses track and measure their waste management impacts. CEC members were especially interested in circular economy solutions for plastics, packaging and textiles.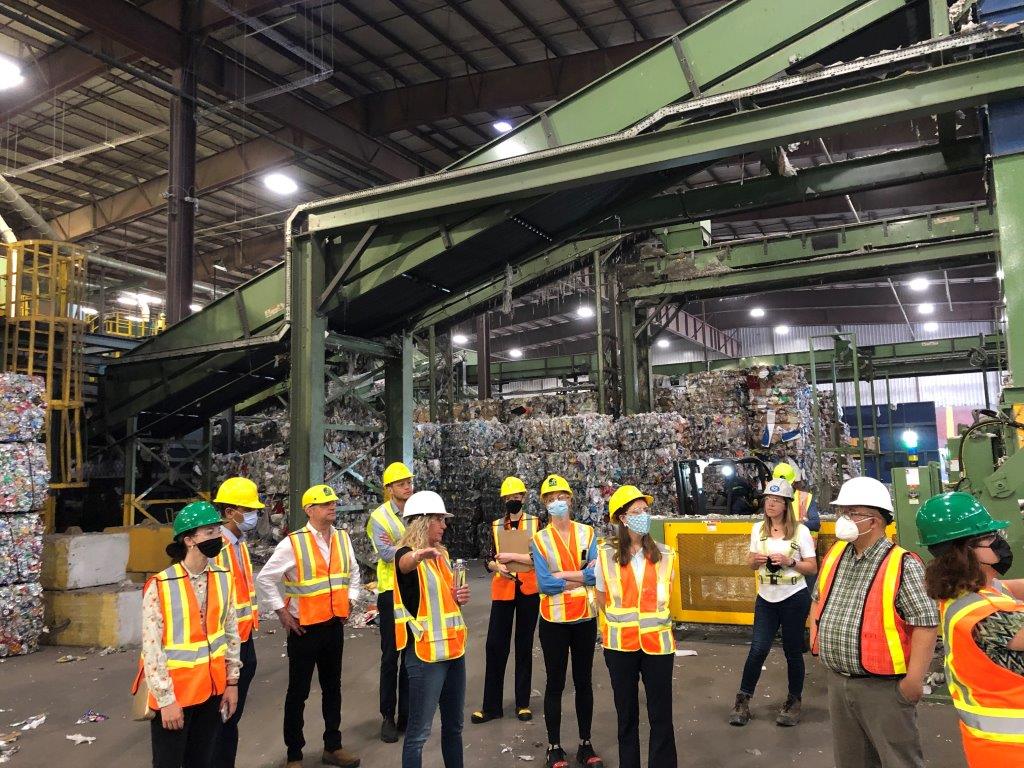 GFL has solid waste collection operations, transfer stations, infrastructure and soil remediation facilities and liquid waste facilities all across Canada. Five of their seven in-house team members are LEED accredited and two team members are Certified Waste Auditors, trained by the Recycling Council of Ontario (RCO). GFL's environmental sustainability services include waste audits, waste diversion and climate impact reporting, customer education, organics recycling, and waste-to-energy.
Thanks, GFL Environmental, for your hospitality plus the informative tour and presentation!
The CEC, offered by Partners in Project Green in partnership with TELUS, is an exclusive group of sustainability professionals seeking to achieve measurable waste prevention and diversion goals with a focus on facilities waste management and operations. Launched in March of 2022, this was our first in-person consortium tour, exclusive to Members.