PPG Members Increase Forest Cover by 500 Trees!
On Saturday, September 23, Toronto and Region Conservation Authority's (TRCA) Partners in Project Green (PPG) Members met at Claireville Conservation Area in Brampton to participate in PPG's Fall 2023 Tree Planting event. With a team of 65 PPG Members (including TELUS, City of Mississauga, Fleetzero, University Health Network, Maple Leaf Foods, Sheridan College and MScSM students from University of Toronto), we worked to plant 500 native trees and shrubs in just 3 hours, contributing significantly to carbon capture and increased oxygen in the atmosphere! As a bonus, it was a perfect fall day at around 21 degrees to soak up the last of the warm weather.
Reciprocity & Long-Term Thinking
At this planting, PPG was most honored to have special guest, Young Spiritual Elder Philip Cote of Moose Deer Point First Nation join us. Elder Philip is an Indigenous Artist, Activist, Educator, Historian and Ancestral Knowledge Keeper.
To conclude the planting, Elder Philip guided us through a beautiful ceremony, where we mindfully smudged ourselves with sweetgrass, as he taught us the importance of reciprocity and long-term thinking in planting trees.
Elder Philip also discussed the importance of Western and Indigenous knowledge coming together to form a new union that will light the 8th Fire, sparking a hopeful future for generations to come.
Aside from inspiring, it was spiritually healing and allowed participants to take a step back and think about how our actions today affect our lives tomorrow.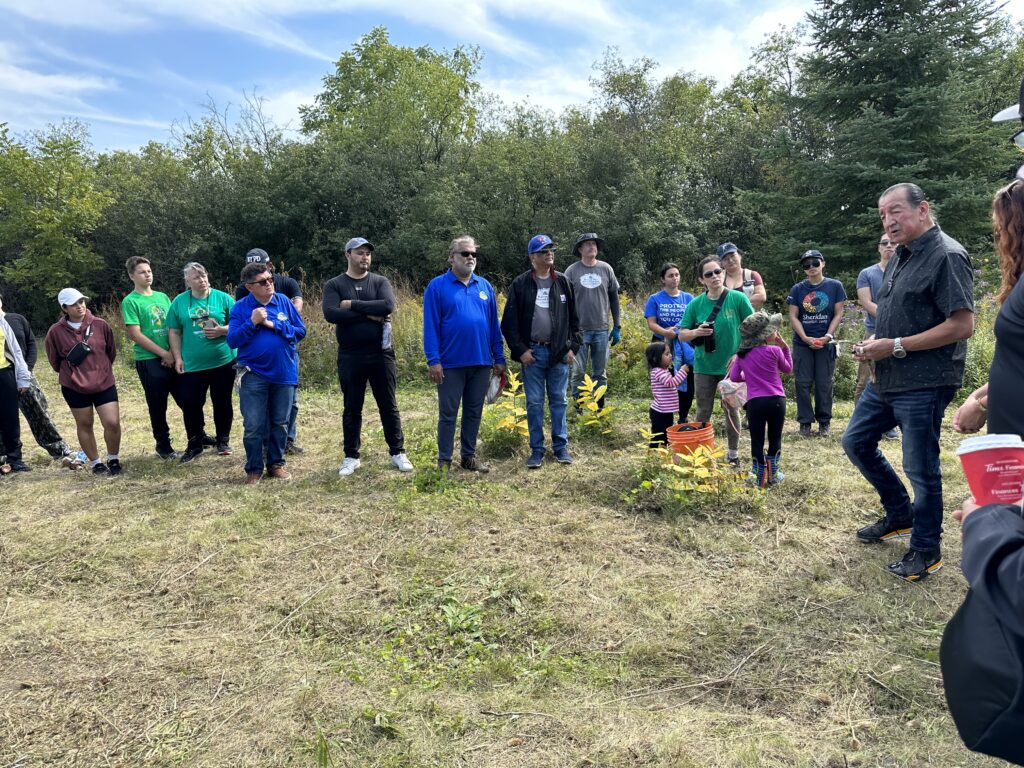 Species ID LIST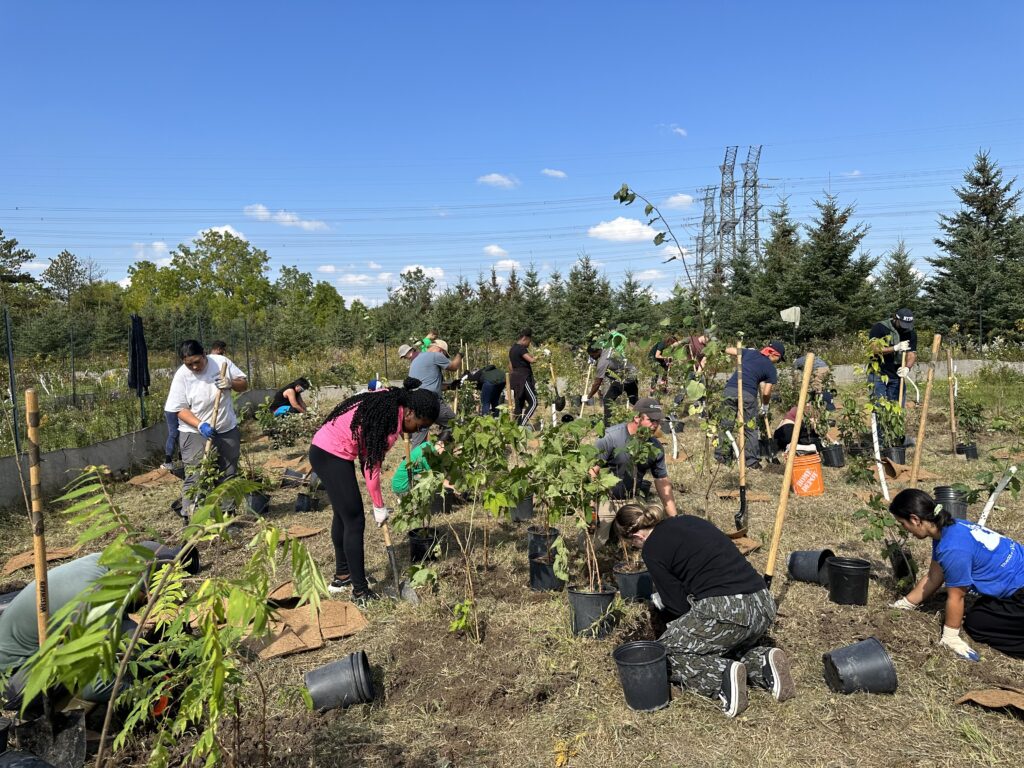 Here is a list of the diverse native species that were planted contributing to ecosystem biodiversity:
TREES: 35 Black Cherry, 35 Bur Oak, 35 Trembling Aspen, 35 Red Maple, 35 Sugar Maple & 25 White Spruce
SHRUBS: 50 Chokeberry, 50 Flowering Raspberry, 50 Grey Dogwood, 50 Honeysuckle & 50 Staghorn Sumac
Photo Highlights