The sun was shining on us last week as Partners in Project Green's Energy Leaders Consortium gathered for a site-visit of the Molson-Coors facility in Etobicoke. Our group consisted of many of our ELC members (including our newest member Centennial College) and guests from neighbouring companies. We were all there to learn more about what Molson-Coors is doing to reduce its energy and water needs, find efficiencies and reduce its carbon footprint all along its production process and supply chain.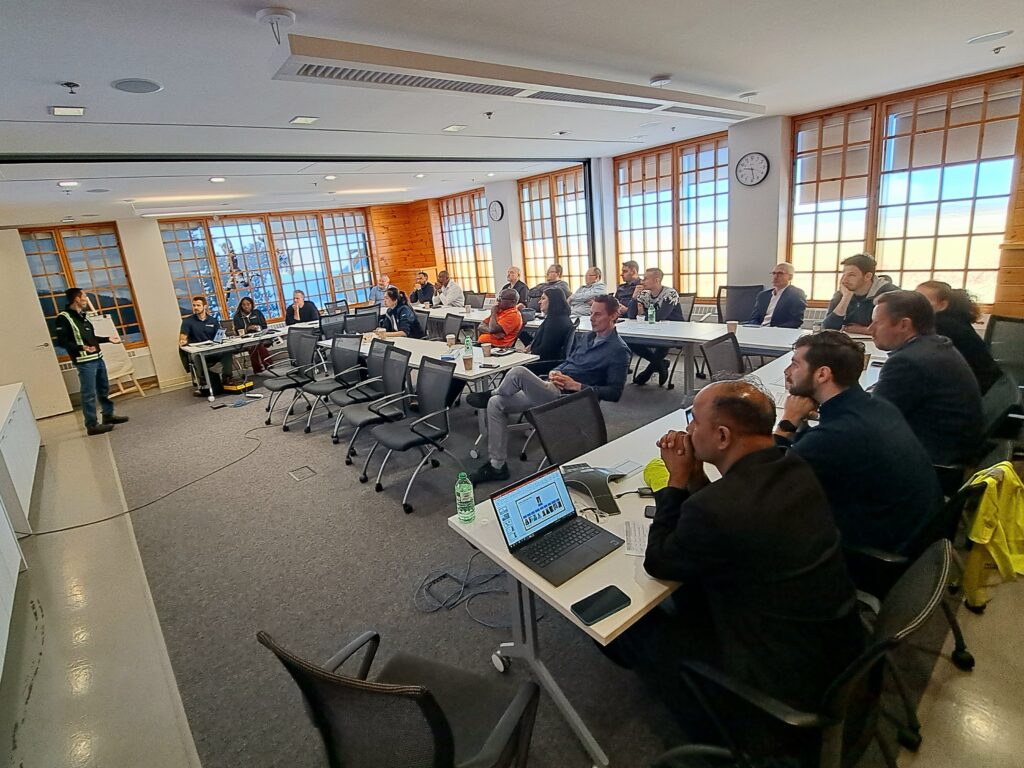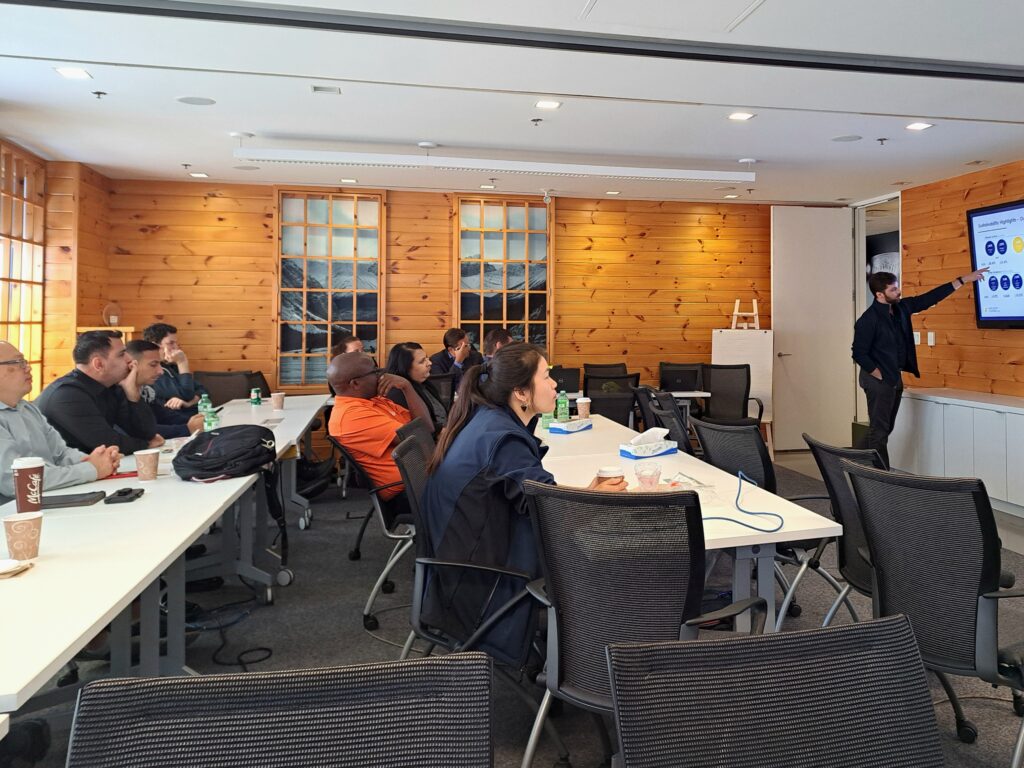 The session began with a presentation by Molson-Coors, with Tan Lee, Brewery General Manager (above, left photo) giving an overview of the company's history and specs of the facilities. Chaiston Morrison, Process Engineer (above, right photo), took over to share with the group the timelines and projects Molson-Coors is undertaking to achieve their net-zero targets. The conversation included water reduction strategies as well as adjusting their packaging to increasingly more sustainable options.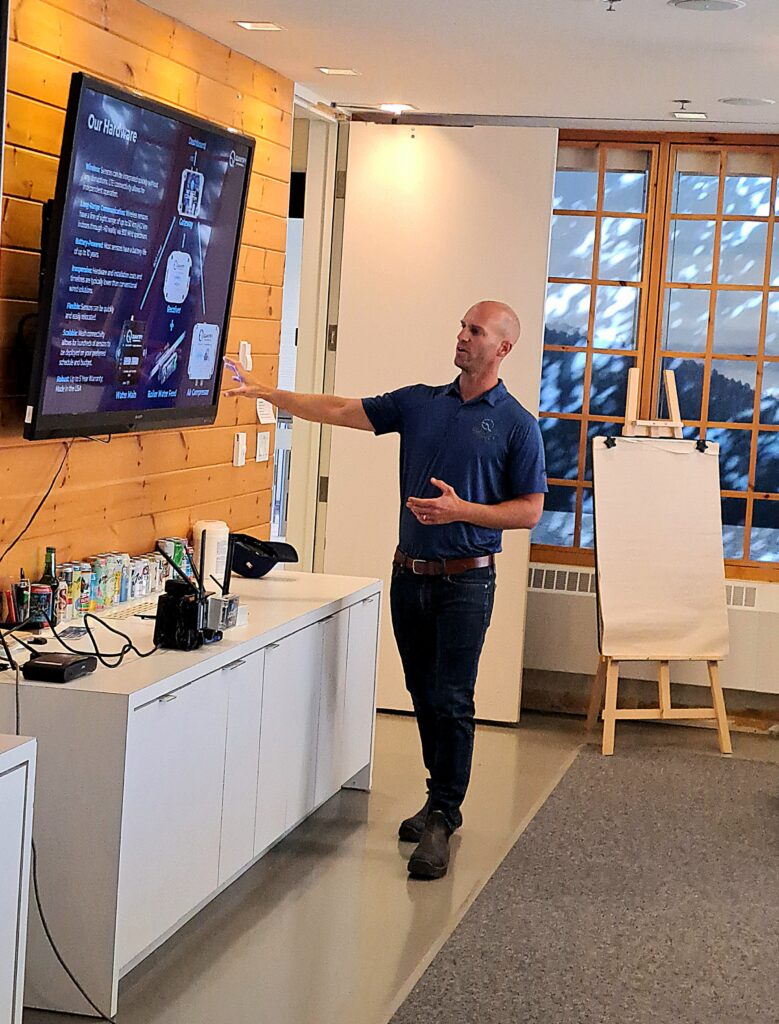 ---
Next up to present was Dave Fox (pictured right), Principal and Founder of Quantify Environmental Ltd. This consultancy firm is unique for its dedication to genuine and practical environmental sustainability within the ICI world. Quantify is a hub of innovation dedicated to environmental sustainability  to design and integrate cutting-edge, Internet of Things-enabled sensors, helping industrial and commercial clients use less and gain more. 
Quantify was able to provide some case studies that emphasized how important monitoring and real-time data collection can be to ensure operational efficiencies and effective decision-making. Being able to know when to conserve energy, operate at different temperatures, and make upgrades to equipment is all part of business decarbonization.
We would like to thank Molson-Coors for their hospitality and willingness to share their decarbonization process, in particular Rajeev, Chaiston and Tan; Dave Fox from Quantify; and all of the participants who joined us. We even had our Keynote speaker Paul Klein for our upcoming PPG 15th Anniversary Event in attendance for the tour! It was a great morning of learning, networking, and discussions about energy efficiencies in the food and beverage industry.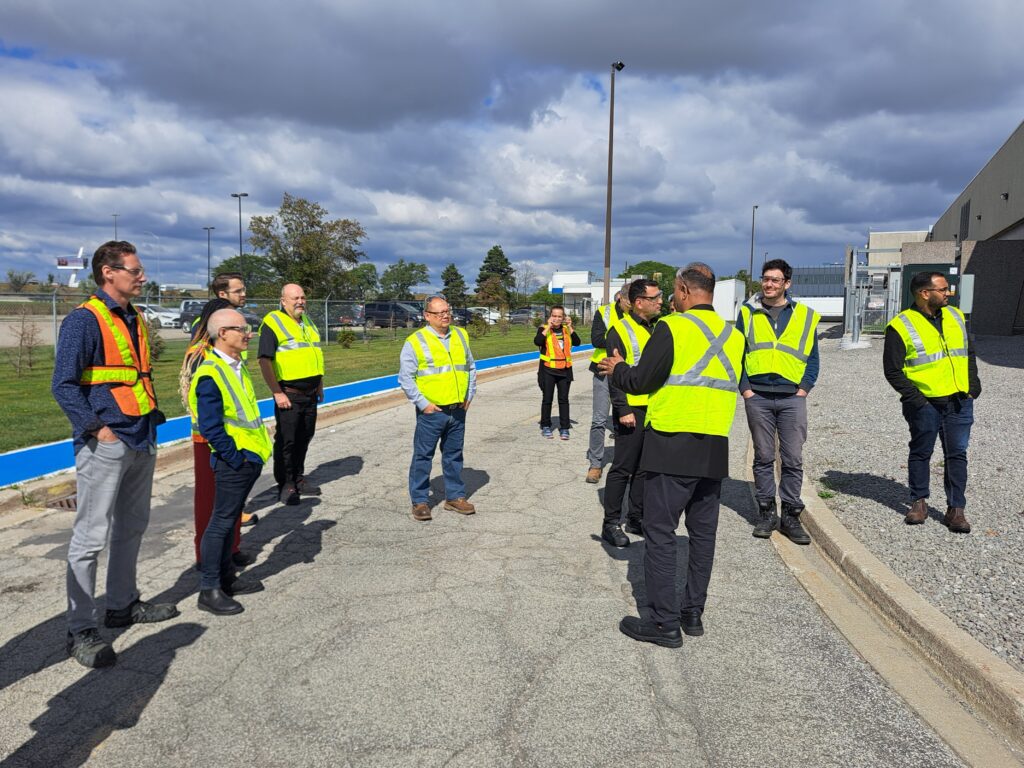 For more information on how your business can join the PPG's Energy Leaders Consortium, please feel free to reach out to Julia Kole, Coordinator for Partners in Project Green, at julia.kole@trca.ca