On March 7th, The Energy Leaders Consortium (ELC) gathered at the Toronto Pearson to learn more learn more about their decarbonization goals and to tour their Central Utilities Plant.
Members enjoyed catching up with fellow consortium delegates and meeting Circular Economy Leaders Consortium (CEC) participants who met in the adjacent boardroom. It was an opportunity to engage with other Partners in Project Green (PPG) members to discuss the variety of approaches that each organization is undertaking to achieve sustainability and reduce Greenhouse Gases (GHGs) emissions.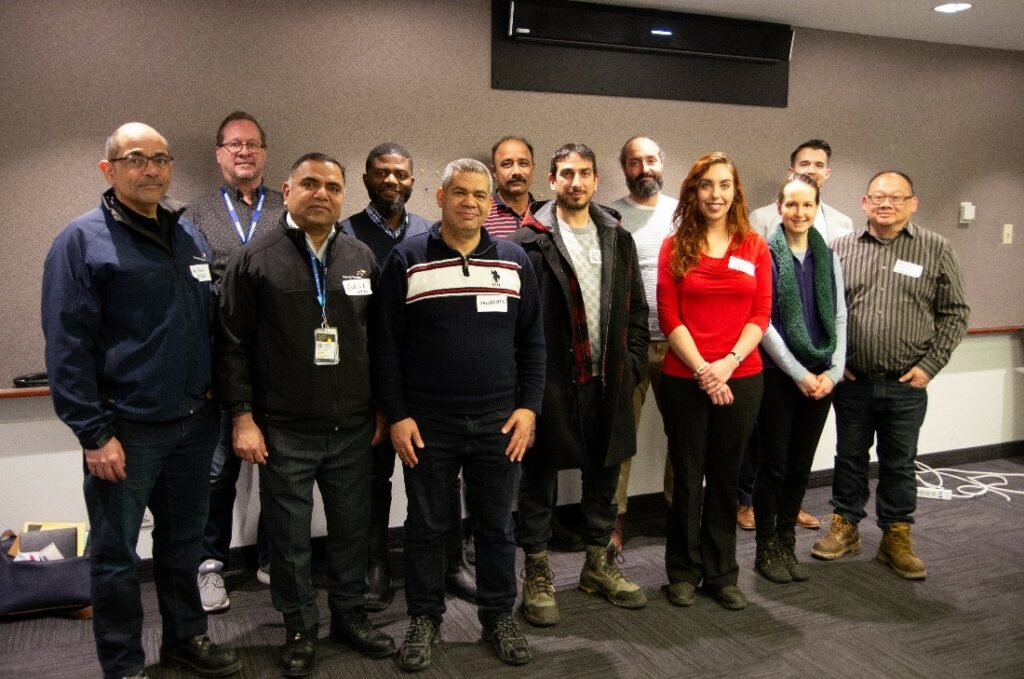 Photo caption: Some of the ELC members and PPG staff who met in person at Toronto Pearson for this event.
The ELC portion of the event started with a welcome from PPG's Energy Performance Program Manager, Matt Brunette. This was an introductory event for the team's newest member, Julia Kole, Coordinator, Community Learning.
Matt then introduced Craig Rock, Manager of Energy and High Voltage Maintenance at Toronto Pearson. Rock is responsible for starting and running the Energy Conservation Program from 2005 to 2012. He returned to Toronto Pearson's Energy Conservation Program in 2020 and also runs the High Voltage Maintenance, and Utility Metering and Sub-Metering Maintenance Groups.
As we learned through Rock's presentation, the energy needs, facilities, and infrastructure of Toronto Pearson are comparative to powering and managing a small city. They are looking at procuring contracted work for infrastructure projects, work that is meant to reduce energy consumption and increase on-site energy production. This work aims to reduce both Scope 1 and Scope 2 GHG emissions associated with airport activities and operations. A lot of great insights and ideas were shared as it seems sustainable procurement policies are a topic of interest for many members.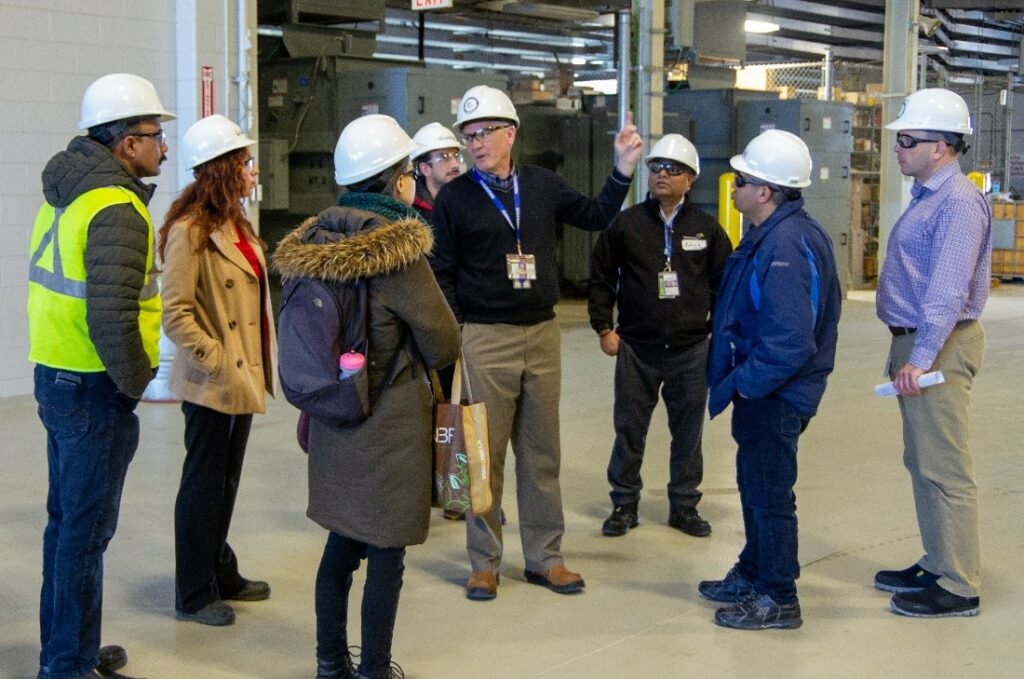 Photo caption: ELC members on tour of the GTAA's Central Utilities Plant where we learned more about their energy requirements, generation, and distribution.
After Rock's excellent presentation, ELC members were given an informative tour of the GTAA's Central Utilities Plant before culminating in a networking event with members from PPG's CEC and the Executive Management Committee. We really appreciated how engaged and excited everyone was to be able to connect in this way in-person. Stay tuned for future in person networking opportunities being planned for later this year.
Be sure you never miss an event or opportunity to learn how to "green your bottom line". Sign up to our PPG newsletter today and join in the conversations and knowledge sharing.
If you would like to learn more about Partners in Project Green or the Energy Leaders Consortium, please contact Julia Kole, Coordinator of Community Learning at julia.kole@trca.ca