Circular Partners is proud to launch their REUSE Marketplace which acts as a platform
complementing their existing REUSE Shop and fostering sustainable consumption by
connecting individuals, businesses, and communities to facilitate resource reuse, waste
reduction, and promoting a circular economy.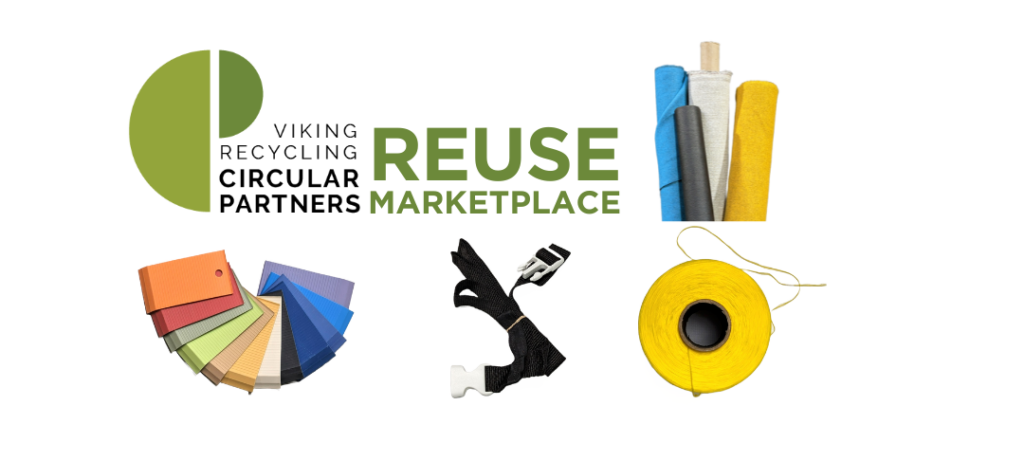 "The driving force behind this initiative is to promote reuse and connect our robust community of
manufacturers, designers, contractors, and makers. A circle may have no sides, but it
symbolizes a complete connection from start to finish. In the context of excess materials, this
connection is achieved through Circular Partners"- Kelly McCaig, Leader.

Membership in the platform offers exclusive benefits, including a 15% discount on all purchases,
priority notifications of new stock arrivals, free scrap drop off & landfill diversion, and the
opportunity to be featured in the Maker Spotlight.

Circular Partners expresses gratitude for the support of organizations like COIL, Harvest Impact,
Innovation Guelph, and the Federal Economic Development Agency for Southern Ontario,
acknowledging their role and advocacy in advancing sustainability and environmental initiatives.

Circular Partners / Viking Recycling is a prominent Canadian-owned and operated
environmental services company specializing in diverting materials from landfills and reducing
greenhouse gas emissions by addressing embodied carbon generated from the Construction,
Renovation and Demolition (CRD) industry.

The REUSE Marketplace is now LIVE. The REUSE Shop is located at 500 Keele St, Unit 408 in
the Stockyards. You can book a private shopping appointment here.
Sign up for a membership today and join the REUSE movement