The Circular Economy Leaders Consortium Toured TELUS
On April 26th, the Circular Economy Leaders Consortium (CEC) participated in a tour of TELUS' Smart Waste Systems in downtown Toronto. CEC members learned about various Smart technology-based methods to increase waste diversion and were taken around the facility to learn about these technologies hands on.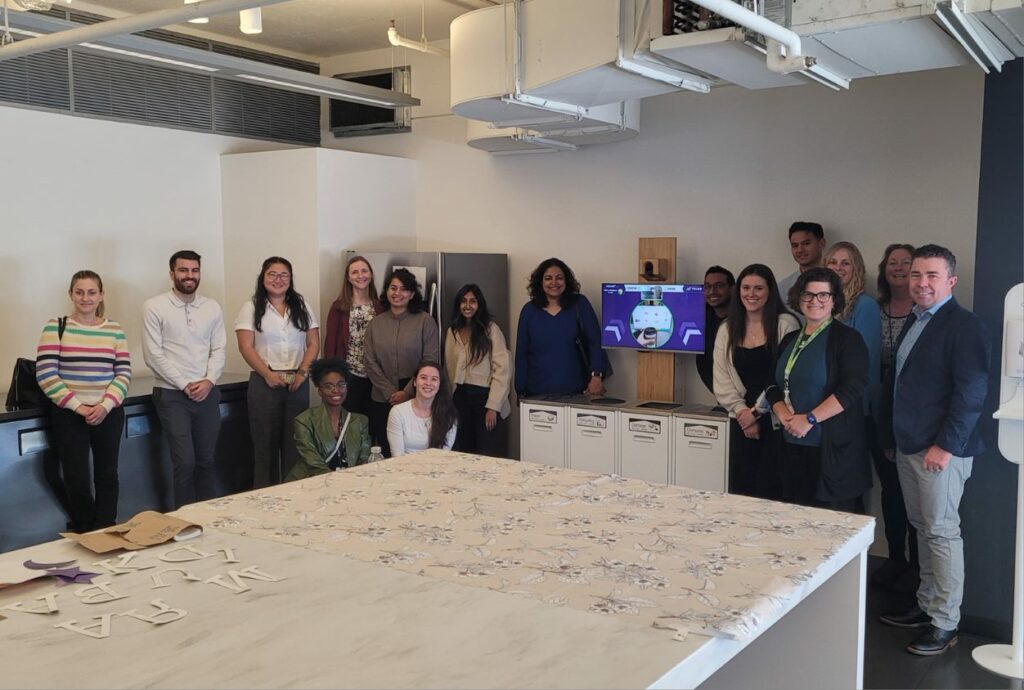 The morning began with a presentation from TELUS focused on their zero-waste goal and the measures being taken to meet it, emphasizing the importance of data collection.
Measures discussed include smart technologies such as the OSCAR Sort from Intuitive AI and Superfy to reduce contamination of waste streams and improve the efficiency of waste collection. CEC members were keen to learn about data collection and the procurement of such Smart technologies.   
CEC members were given an opportunity to use the OSCAR Sort, which helps sort waste into the appropriate stream (recycling, organics, and landfill) by simply scanning the item, identifying its material composition, and highlighting the appropriate bin. The system also collects and stores information about the top contaminating materials and other data to help inform education efforts.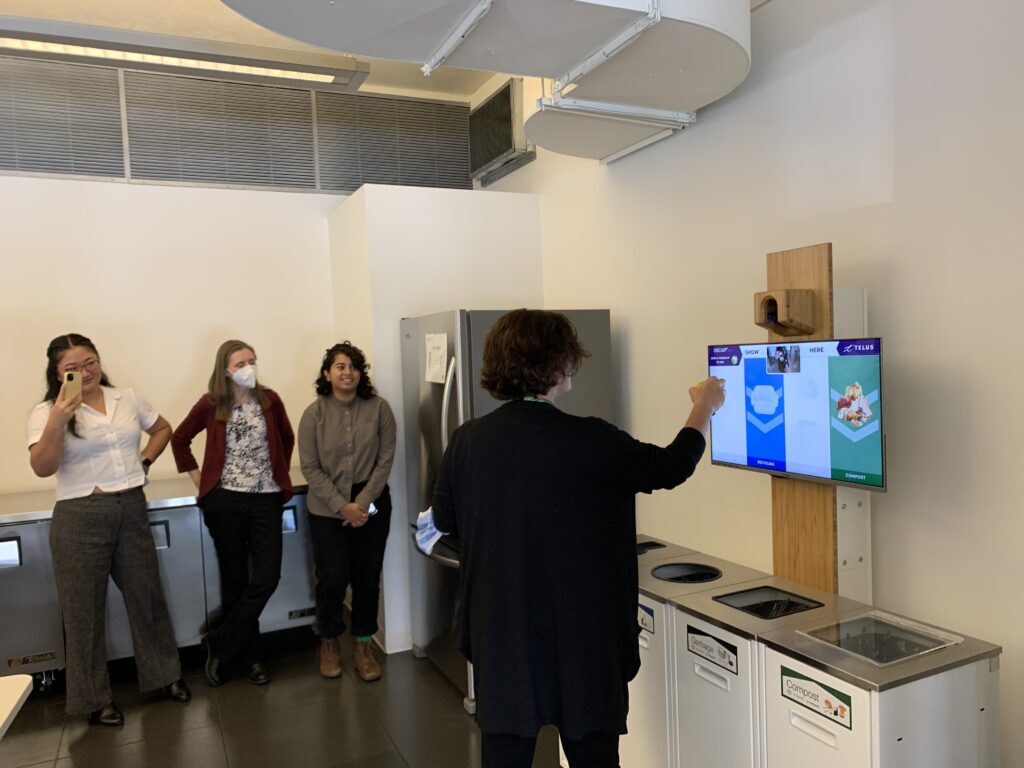 Thanks TELUS, for your hospitality and the informative tour and presentation!
The Circular Economy Leaders Consortium, offered by Partners in Project Green, with founding support from TELUS, is an exclusive group of sustainability professionals seeking to achieve measurable waste prevention and diversion goals with a focus on facility waste management and operations.