The Circular Economy Leaders Consortium Toured Seneca College
On October 18th, 2022, The Circular Economy Leaders Consortium (CEC) was hosted by Seneca College to learn about the successes and lessons learned from their Waste program, including how the College is working to align their goals with the Single-Use Plastic Ban and transition away from plastic beverage containers.
In addition to a detailed overview of Seneca College's strategic goals and and plans for the future, members of the Circular Economy Leaders Consortium shared their experiences and challenges of managing contamination of waste streams.
Fruitful discussions were had and several solutions were shared among the group.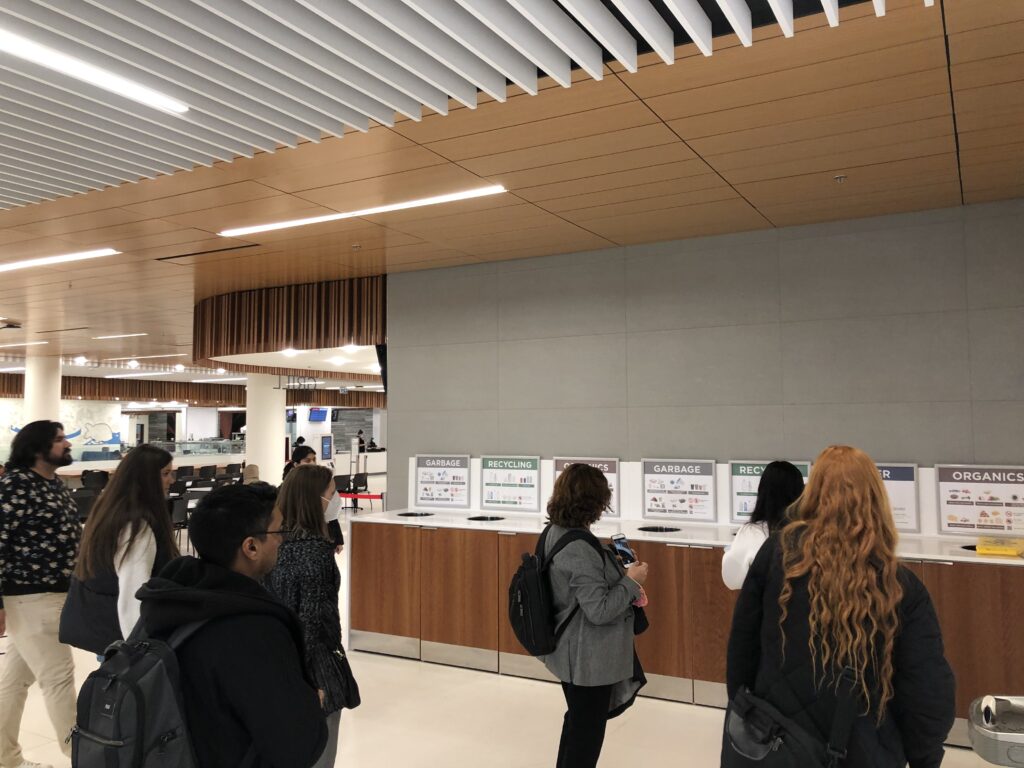 Thanks Seneca College, for your hospitality and the informative tour and presentation!  
The Circular Economy Leaders Consortium, offered by Partners in Project Green, with founding support from TELUS, is an exclusive group of sustainability professionals seeking to achieve measurable waste prevention and diversion goals with a focus on facility waste management and operations.