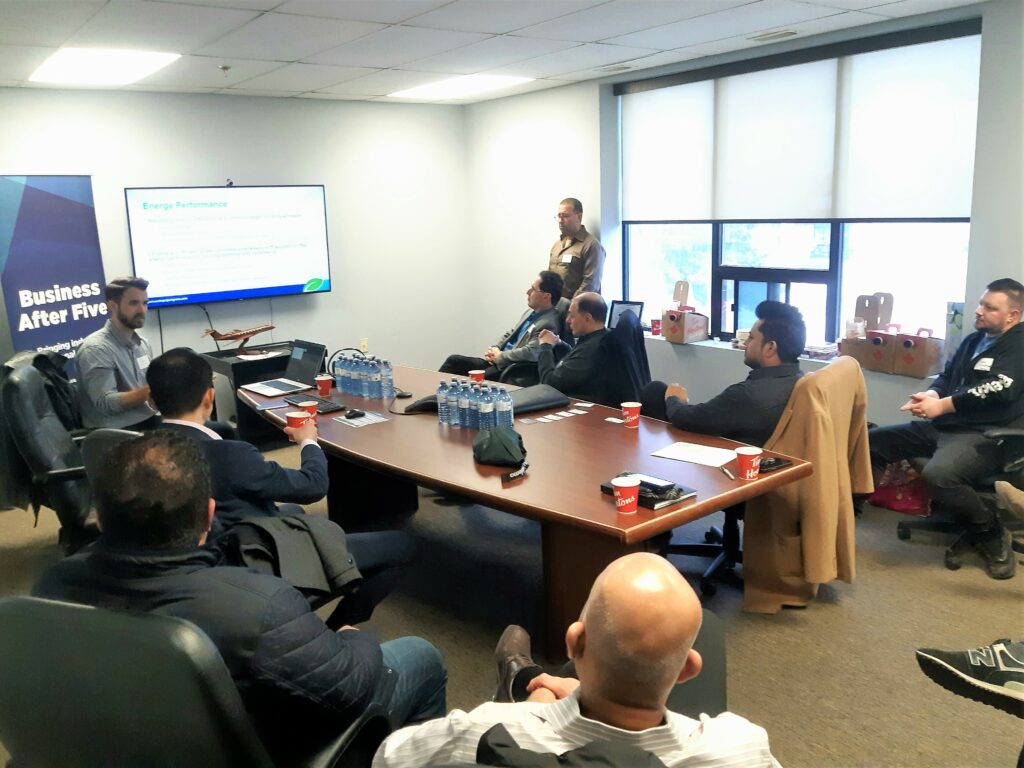 Air curtains. Retrofit incentives. Energy-saving technologies. Business community-building. These were some of the themes explored at the City of Vaughan's second "Business After Five" event in the early evening of March 27th, 2023.
The City of Vaughan's Economic Development team provided an opportunity for local businesses and institutions to network, learn and promote their products and services with other businesses and learn about energy efficiency. The evening started with a warm welcome from our event location host, Dishon Limited, a manufacturer of complex precision machine components and assemblies for North America, Europe and Asia. The City of Vaughan's Local and Regional Councilor Mario Racco addressed the group, recognizing how essential businesses are for the municipal economy.
After a round of introductions, the group took a facility tour to learn more about the extremely precision machining work Dishon carries out every day to supply parts for aircraft and space rockets. They also highlighted key retrofitting measures and technology installations that help reduce their energy consumption. Back in the board room, Matt and Julia from Partners in Project Green presented highlight the importance of energy efficiency and how PPG can support businesses achieve their sustainability targets. Fabrizio from Save On Energy shared the incentivized retrofitting opportunities available to businesses and the expansion of their offerings in the near future.
We would like to thank City of Vaughan's Economic Development team, Councilor Racco, Save on Energy, and all of the participants who joined us for a great evening of networking, knowledge-sharing and sustainable operations.
For more networking and workshop opportunities with Partners in Project Green, please feel free to reach out to Julia Kole, Coordinator for Community Relations, at julia.kole@trca.ca