Every business is affected by climate change to some extent, whether the risks are obvious or insidious.
On May 5, the Ontario Chamber of Commerce (OCC) and Partners in Project Green (PPG) hosted a discussion on the local impacts, as well as practical mitigation and adaptation strategies, that businesses can use to improve their resilience.
The panel of industry leaders includes: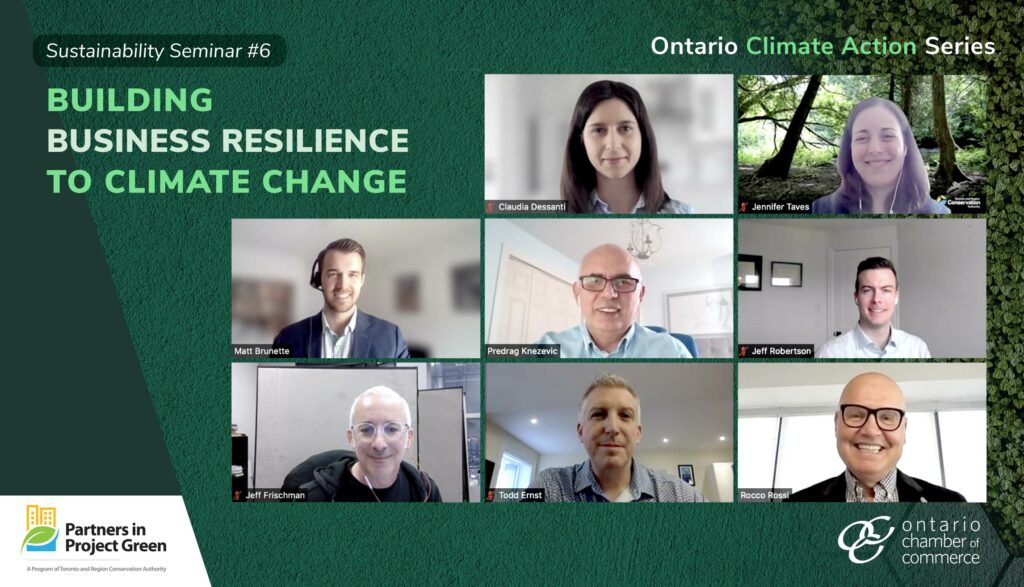 Beginning with an overview of past, current and future climate risks in the Greater Toronto Area, this panel offers examples of sustainability efforts they have undertaken and share advice for facilities and supply chains.

Watch the webinar and get answers to questions such as:
How do I identify and address my organization's climate change risks?
Is there a recommended reporting standard for sustainability initiatives?
What external resources have you used and recommend for achieving sustainability goals?
How do you balance investment in climate resilience programs with broader organizational priorities?