Community Access permissions are required to access this content.
A Fireside Chat with MP Leah Taylor Roy
On June 16, Partners in Project Green (PPG) was honoured to sit with MP Leah Taylor-Roy for a fireside chat on the Government of Canada's Climate Plan and the Net Zero Emissions Accountability Act, and how they will contribute to making Canada's economy more resilient, inclusive, and competitive.
Watch this important discussion around climate and business.
The Government of Canada's Climate Plan is committed to delivering on policy and fiscal measures by accelerating the important work of adapting to the impacts of climate change. These new measures include capping and cutting oil and gas sector emissions, further reducing methane emissions across the economy, mandating the sale of zero-emission vehicles and setting us on a path to achieve an electricity grid with net-zero emissions by 2035, and eliminating fossil fuel subsidies by 2023. This plan, and the Net Zero Emissions Accountability Act, recognize that working to achieve net-zero emissions by 2050 should contribute to making Canada's economy more resilient, inclusive, and competitive. The GTA business community would benefit from learning more about these important measures and their economic impact as we move toward a sustainable recovery on the national scale.
Speaker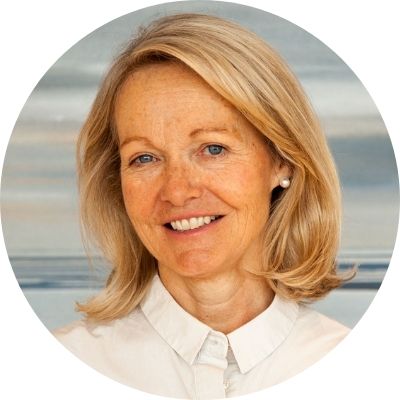 Leah Taylor Roy is a passionate community leader who has dedicated her life to serving others, with the proven experience needed to make her an effective and dynamic Member of Parliament for Aurora—Oak Ridges—Richmond Hill.
A graduate of the University of Toronto with a degree in Commerce, Leah then attended Harvard University where she received a Master's in Public Policy with a focus on International Finance and Development.
Leah's passion for public policy and business were aligned while working at the World Bank, followed by a career with the highly-regarded management consulting firm McKinsey and Company, supporting Canadian businesses. Leah then served as Executive Vice President for a US-based co-generation company.
She is proud to have established a not-for-profit that focused on practical solutions to support small businesses in developing countries, and she is an active supporter of numerous local charities, including CHATS, Habitat for Humanity, CMHA, Inn from the Cold, Heart and Stroke and Voices of Joy — a local choir for people of all abilities. She has also worked with adults with special needs and their families and understands the challenges faced by these members of our communities.