General Membership permissions are required to access this content.
A Circular Approach to Facilities Waste Management
On February 17, PPG hosted the first Green Economy Webinar session of the year, inviting speakers from Telus, City of Mississauga and the Circular Innovation Council to share how their circular economy work and advice for how businesses can apply a circular economy model to facilities waste management.
A linear economy puts enormous pressure on our natural systems and moves from resource extraction to waste disposal. The circular economy is a different way of doing business by encompassing the entire life cycle of a product, rather than just the end of life. A circular business model minimizes waste and helps keep materials in use through better collection, reuse, repair, refurbishment, remanufacturing, and recycling.
---
SPEAKERS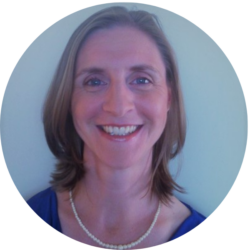 Diane Gibson
Environmental Sustainability Supervisor – City of Mississauga
Diane Gibson is the Environmental Sustainability Supervisor with the City of Mississauga. Diane has over 15 years experience in the environmental field ranging from hazardous waste management to retail environmental product stewardship and manages the City's Corporate Zero Waste Strategy and several waste diversion programs. As a municipal participant of the Peer 2 Peer Network, Diane is collaborating with the Canadian Cities Circular Region Initiative to further highlight and demonstrate opportunities to embed a circular economy mindset and activities in the City of Mississauga's operations. She holds a Bachelor of Environmental Studies from the University of Waterloo and Environmental Management Post-Graduate Certificate from Niagara College.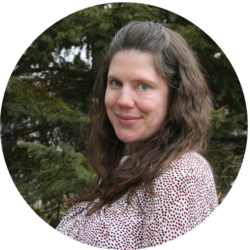 Catherine Leighton
Senior Environmental Consultant, Sustainability and Environment – TELUS
Catherine Leighton is the Senior Environmental Consultant, Sustainability and Environment at TELUS where she leads the circular economy portfolio. For over ten years, Catherine has specialized in waste diversion, behavior change, and circular economy. As a subject matter expert, she has spoken at conferences like WEAR, published articles in industry magazines like Solid Waste and Recycling Magazine, and sits on strategic leadership committees like the National Zero Waste Council Management Board.
Before coming to TELUS, she worked at Toronto and Region Conservation Authority and Recycling Council of Ontario. Catherine holds a Masters in Environment and Resource Studies from the University of Waterloo as well as being a TRUE Advisor. In her spare time, Catherine enjoys photography and landscape painting.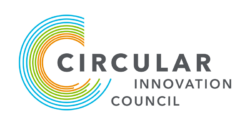 Jodi Houston
Program Manager – Circular Innovation Council
Jodi Houston, Program Manager with Circular Innovation Council, has been educating and influencing the public sector to use their buying power to shift markets towards circularity. Since 2010, Jodi has gained significant insight into the power and influence of procurement to drive triple-bottom-line benefits. Through her work on Take Back the Light, a resource recovery and circular supplies procurement program, she spearheaded the recycling of more than 29 million mercury lamps by embedding recycling and reverse logistics into procurement specifications.
Circularity is a passion for her, where she most recently hosted Canada's second Circular Procurement Summit, "Redefining Value: Using Buying Power to Accelerate the Circular Economy". Global leaders from more than 40 countries and organizations like the UN Economic Division for Europe and the UN Development Programme shared their knowledge and bridged insights to help foster a circular economy in Canada. Jodi continues to work closely with and learn from leading governments like the Netherlands, the Government of Canada, provincial and municipal governments, and trailblazing companies like HP, and is always willing to lend a helping hand.
---