Community Access permissions are required to access this content.
Flooding is a critical issue facing Canadian municipalities — one that will only become more challenging as we experience the continued effects of climate change.
Extreme weather, including floods, represents Canada's primary climate change risk, making stormwater and flood management a key strategy for enhancing the climate resiliency of our communities.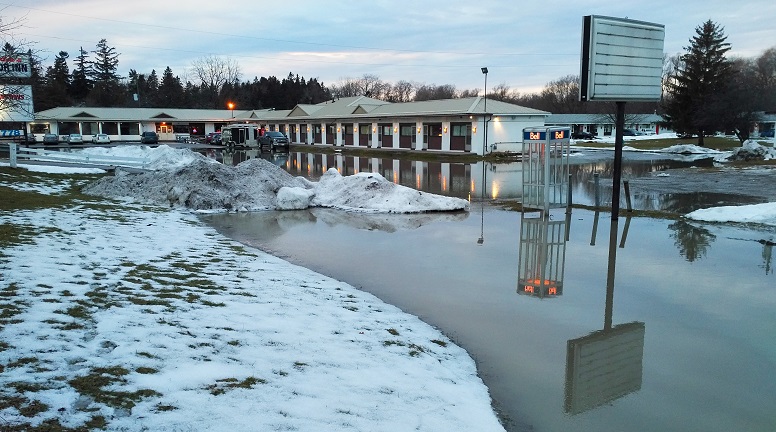 The need to consider the effects of climate change, including flooding, also extends to businesses.
Physical damage to assets and local infrastructure, employee absenteeism and mental health issues, supply chain risks, threats to water quality, and the implementation of stormwater charges — all can result in unexpected costs or disruptions to business operations, on both a local and a global scale.
As a liaison between the conservation community and the private sector, Partners in Project Green is uniquely positioned to provide information for businesses on flooding issues in the GTA, on the benefits of natural infrastructure, and on the business case for action.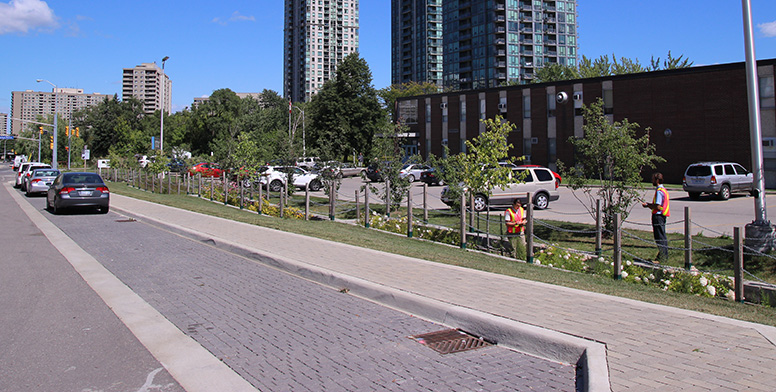 PPG's Business Guide for Natural Infrastructure gives companies an opportunity to explore how they can become more resilient against climate change related risks such as flooding and extreme weather.