Partners in Project Green's Material Exchange program facilitates the exchange of material generated within our stakeholder community (businesses and non-profit groups) to divert waste from landfill and move towards a circular economy.
Recently, one of our non-profit partners that occasionally receives donations from the Material Exchange program contacted Partners in Project Green after hearing of a request from a large business that was faced with more than 50 skids of crayons and activity books that were brand new but had nowhere to go.
Given the large volume of material to be moved in a short window of time, Partners in Project Green quickly contacted key stakeholders across the Greater Toronto Area to gauge their interest in receiving these items.
Groups that were contacted included public and Catholic school boards, private schools, YMCA Child Care Centres and summer day camps, home childcare agencies, non-profit organizations, and regional family and children's services departments.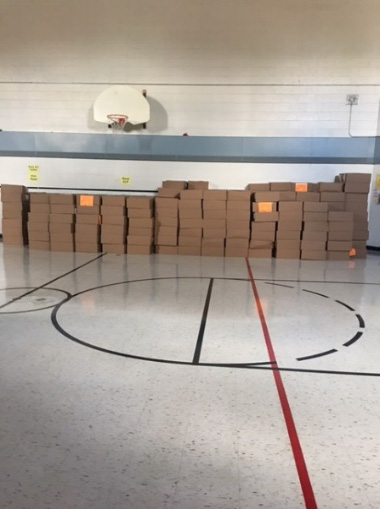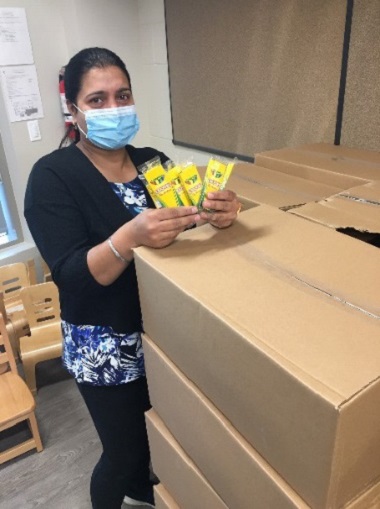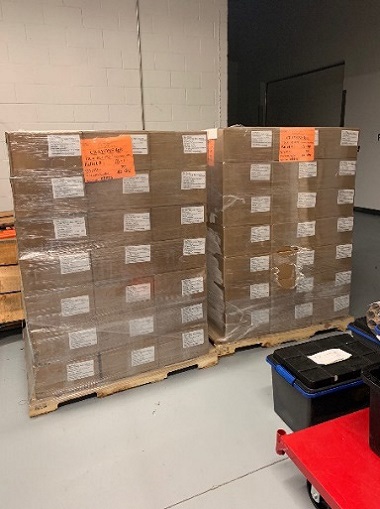 Assisting in this effort was the large business, which was willing to deliver the requested volumes to multiple locations as needed at no cost.
In the end, Partners in Project Green was able to coordinate the diversion of more than 25,000 kg of crayons, activity books, and other educational materials from the landfill.
These items were distributed in Toronto, Markham, Richmond Hill, Whitby, Milton, and Schomberg. Tens of thousands of children and students will benefit from the use of these materials.
Key numbers from this exchange include:
44.9 skids of crayons and 6 skids of activity books were distributed.

More than 2.6 million crayons and 280,000 activity books will be reaching children and students in the Greater Toronto Area.

16 locations received varying volumes of materials that will be distributed to students or through community programs benefiting families.
"We are so grateful for the donation of these crayons to our schools. This donation will benefit approximately 9,000 kindergarten students, 2,000 toddlers and preschoolers, and about 4,800 grade one students. Thank you to Partners in Project Green for facilitating this exchange!" — Recipient
Do you have materials that you would like to divert from landfill and help support local non-profit organizations?
FIND OUT MORE.