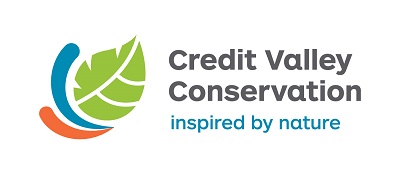 CSR Through Film and Stormwater Management     
IMAX Corporation 's "Big Picture" Corporate Social Responsibility program uses the power of film to have a positive impact on the future of the plant, through educational screenings of sustainability-themed films and educational programming for young filmmakers.
In 2012, IMAX extended their sustainability mandate offscreen by leading the way in stormwater management innovation to prevent flooding and water pollution. In partnership with Credit Valley Conservation (CVC), IMAX undertook one of the first commercial parking lot retrofits in Ontario to include low-impact-development technologies. These technologies were aimed at managing stormwater as close to the source as possible. IMAX first partnered with CVC in 2009-2010 through the Greening Corporate Grounds program in which they undertook a naturalization project at their headquarters.
CVC worked with IMAX to identify a "treatment train" to minimize runoff flowing from their parking lot into the storm sewer and reduce water pollution. They chose above- and below-ground green infrastructure technologies and installed a section of permeable pavers, three bioswales, a Sorbtive® media vault and a Jellyfish® filter.
Permeable pavers are an alternative to conventional asphalt that allow rainfall to drain into underground gravel storage beds. In the winter, they prevent meltwater from pooling and reduce slippery surface conditions. This minimizes the need for road salt, which compromises water quality and is toxic for freshwater wildlife.
The 2021 parking lot retrofit was an important step toward transforming IMAX's sustainability vision into on-the-ground action and building climate resilience to increased frequency and intensity of precipitation events.
Read on to learn more about the IMAX Parking Lot Retrofit and the IMAX Low Impact Development Feature Performance Assessment .
---
Partners in Project Green's Building a Climate Resilient Business Resource Kit provides a foundation in the basics of current climate science, the impacts of climate change on businesses, and mitigation and adaptation strategies. Please explore these resources and connect with us to advance your organization's climate resiliency.
Resource Kit Contents
Primers
Impacts
Mitigation
Adaptation
Case Studies