A "Small City" – Scale Stormwater Management and Energy Storage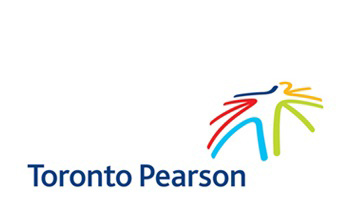 The Greater Toronto Airports Authority owns, operates and maintains the Toronto Pearson airport. Basically, a small city, the GTAA employs 50 thousand people and in 2019, the GTAA served over 50 million passengers. After a lull in customers over the COVID-19 pandemic, things are starting to pick up again.  
As a weather-centered business specializing in aviation and transportation, climate change is a major consideration for the GTAA. Things like flight delays from extreme weather are noticeably increasing with climate change. Having a large carbon footprint as an organization, the GTAA sees significant opportunities to reduce emissions and safeguard their future as a vital service provider and employer. 
Representing a physically large space, the GTAA engages in regular climate forecasting of the area. 15 years ago, the airport made a major investment in stormwater management in response to increased precipitation. The facilities have the capacity to capture the first 25 millimeters of rainfall from the property, and from there, the GTAA controls remaining flow to the municipal stormwater system. This helps to manage flood risk and reduce strain on municipal infrastructure. In winter, the GTAA can mitigate chemical loading from vehicle de-icing processes by testing for contamination and diverting to a stormwater treatment plant.  
With more mixed precipitation and freezing events from climate change, the GTAA's de-icing practices must be robust. This has involved increasing storage capacity for glycol containment (de-icing agent) in anticipation of more freezing rain in the future.  
To prepare for power outages caused by extreme weather, the GTAA invested in a 117-megawatt, natural gas powered, cogeneration facility. While they do not have the land available for solar backup, they intend to move in this direction and are exploring other ways to green the cogeneration facility.  
The GTAA has been participating in voluntary sustainability reporting under the global reporting initiative for over 10 years. They see this as their responsibility as a good neighbour considering their significant footprint in the community. Most recently, the GTAA has been shifting toward an environmental-social-governance (ESG) focus. This has involved reframing data from an investor and stakeholder standpoint, opening the door to green investment opportunities.  
The GTAA reports on Scope 1, 2 and 3 of greenhouse gas emissions and believes that the more granular the data, the better it can be managed. In 2011, the GTAA set a 20% GHG emission reduction target by 2020 and surpassed it by achieving a 70% reduction 2020. They are now aiming for net zero.  
For more information about the GTAA's Community and Environment, please visit their website.
---
Partners in Project Green's Building a Climate Resilient Business Resource Kit provides a foundation in the basics of current climate science, the impacts of climate change on businesses, and mitigation and adaptation strategies. Please explore these resources and connect with us to advance your organization's climate resiliency.
Resource Kit Contents
Primers
Impacts
Mitigation
Adaptation
Case Studies