Portico Community Church Parking Lot Retrofit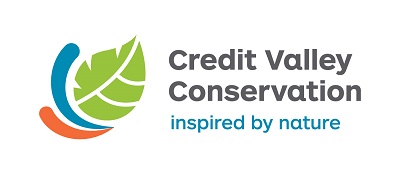 The Portico Community Church is located in the Streetsville neighbourhood of the City of Mississauga, adjacent to the Credit River. In 2009, Portico expanded their Mississauga campus by adding more than 200 paved parking spaces to serve their growing and diversifying congregation. To maximize their positive community and environmental impact, the church worked with Credit Valley Conservation to incorporate LID measures on site. The goal of the project was to reduce erosion and pollutants flowing into the river by slowing, filtering, and absorbing rainwater running off their parking lot. 
These goals were achieved through introducing permeable pavement, a bioretention cell and a bioswale that worked together as a system. The excess rainfall not captured by the permeable pavement was absorbed by the bioswale and bioretention cell/rain garden that filters water into the earth.  
CVC's monitoring was focused on the bioretention area. In the subsequent 2 years after implementation, monitoring found that any ponding of water that occurred on the surface was absorbed by the bioswale/retention features within 24 hours.
Some of the lessons learned were that rigorous testing of bioretention soils were necessary to ensure they performed properly, and soil replacements could be avoided. To reduce labour costs and foster a sense of stewardship over the site, CVC and Portico brought in volunteers from the local community to assist with planting and maintenance. It is also advised to use some mature plants to ensure the site looks full and healthy and to increase survival chances.  
To learn more about the CVC Portico Church Case Study, check out the links below: 
Credit Valley Conservation monitoring factsheet: https://cvc.ca/wp-content/uploads/2012/11/Portico-Monitoring-Factsheet.pdf 
Credit Valley Conservation general factsheet: https://cvc.ca/wp-content/uploads/2016/01/Factsheet_Portico_Final.pdf 
Credit Valley Conservation case study: http://www.creditvalleyca.ca/wp-content/uploads/2014/05/Portico-Case-Study-Final-May-5.pdf 
---
Partners in Project Green's Building a Climate Resilient Business Resource Kit provides a foundation in the basics of current climate science, the impacts of climate change on businesses, and mitigation and adaptation strategies. Please explore these resources and connect with us to advance your organization's climate resiliency.
Resource Kit Contents
Primers
Impacts
Mitigation
Adaptation
Case Studies