Toronto Inner Harbour Floatables Strategy: Trash Trapping Program Results
What is the Toronto Inner Harbour Floatables Strategy?
The goal of the Toronto Inner Harbour Floatables Strategy is to improve water quality and aesthetics of the Harbour through the management of floatables debris by identifying ways and providing support for ongoing maintenance and further improvements to the Toronto waterfront.
Floatables are described as any foreign matter that may float or remain suspended in the water column, including plastic, aluminum cans, wood products, bottles and paper products (United States Congress, 2000).
Read more about the Floatables strategy here.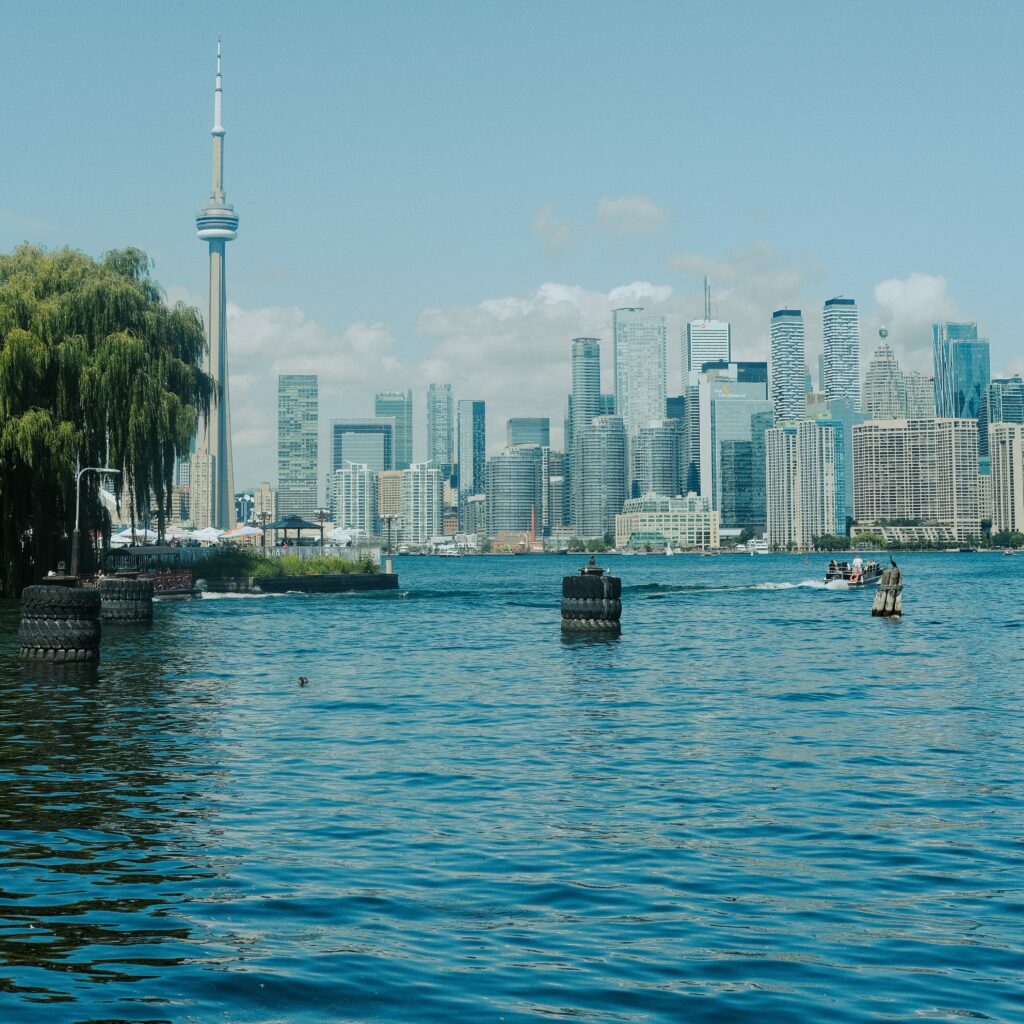 The 2022 Results
In collaboration with the University of Toronto's Trash Team, PortsToronto, the City of Toronto, Swim Drink Fish, and Waterfront BIA, – the Toronto and Region Conservation Authority is applying a watershed-based approach of upstream and downstream solutions to address the growing problem of plastic pollution in the Toronto Inner Harbour.  
In Summer 2022, over 100kg of anthropogenic litter was collected (including nearly 100,000 pieces of small plastics) using Seabins, LittaTraps and skimming by hand. Ten LittaTraps were installed in storm drains throughout the Queens Quay area. Over 6,000 pieces of litter were collected and diverted from stormwater runoff before it entered Lake Ontario in five months. Does it surprise you that cigarette butts were the most common large item collected (more than 1,500). Learn more about the results of the Trash Trapping Program.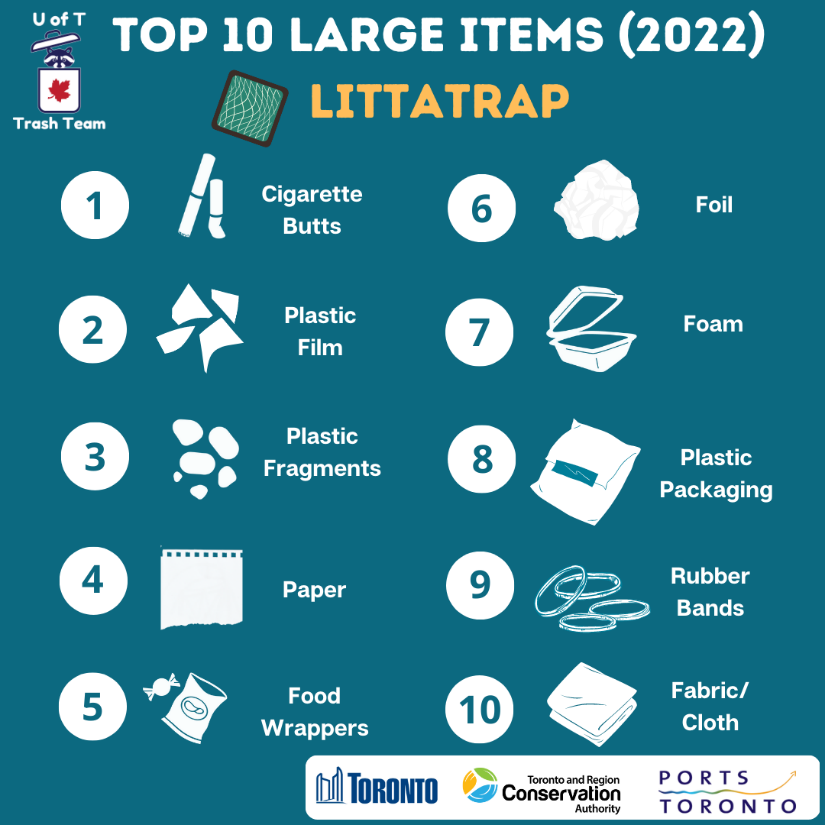 Learn More About the Trash Trapping Program
Learn more about Partners in Project Green's Water Stewardship programs and resources by visiting the Water Stewardship section and subscribing to our newsletter!
Any questions regarding water or waste, please contact Darlene Coyle, darlene.coyle@trca.ca