Wilfrid Laurier University, like many other organizations, had to suspend certain programs during the pandemic. After a 2-year pandemic hiatus, The Freestore reopened on September 9, 2022.
The Freestore Story
The Freestore is operated by Laurier's Sustainability Office in partnership with Martin Luther University College, and provides students with the opportunity to shop for household and school items, including dishes, décor, small appliances and stationery, at no charge! Students may take up to 5 items per visit and explore the more than 1,084 pounds of goods collected through the Sustainability Office's annual Move-Out Program that make up the Freestore's inventory.
Exciting News!
In just 4 months of reopening, the Freestore has reached its goal of diverting 2,000 lbs of waste from landfill on February 8, 2023! This milestone was achieved through the tireless group effort of students, staff, and volunteers after the program reset once pandemic restrictions were lifted in September 2022.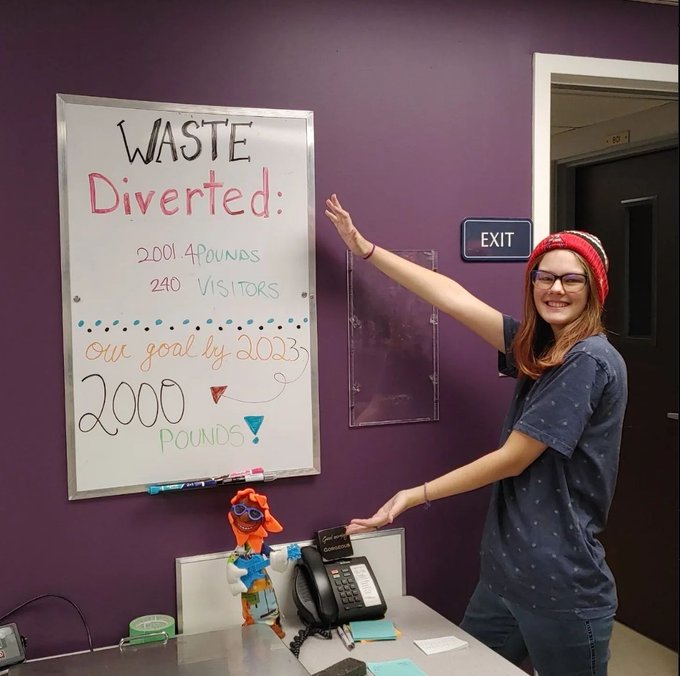 The Freestore aims to change the way students think about using and reusing items, and positively influence circularity at Laurier's Waterloo campus. Promoting zero-waste behaviours impacts all aspects of climate change while addressing important social and financial issues faced by students.

Dan McGregor, Outreach and Programs Coordinator, Sustainability Office, Wilfrid Laurier University
What's Next?
The Freestore's new goal is to have 5,000 lbs diverted by 2024.
For more information on this incredible resource, please visit The Freestore