Easier than ever to donate your Laptops, Tablets & Cellphones through ERA's Free Pick-Up Service
There are many drop-off sites in Canada where people can bring their unwanted electronics, but how many offer same day pickups from your home this easily?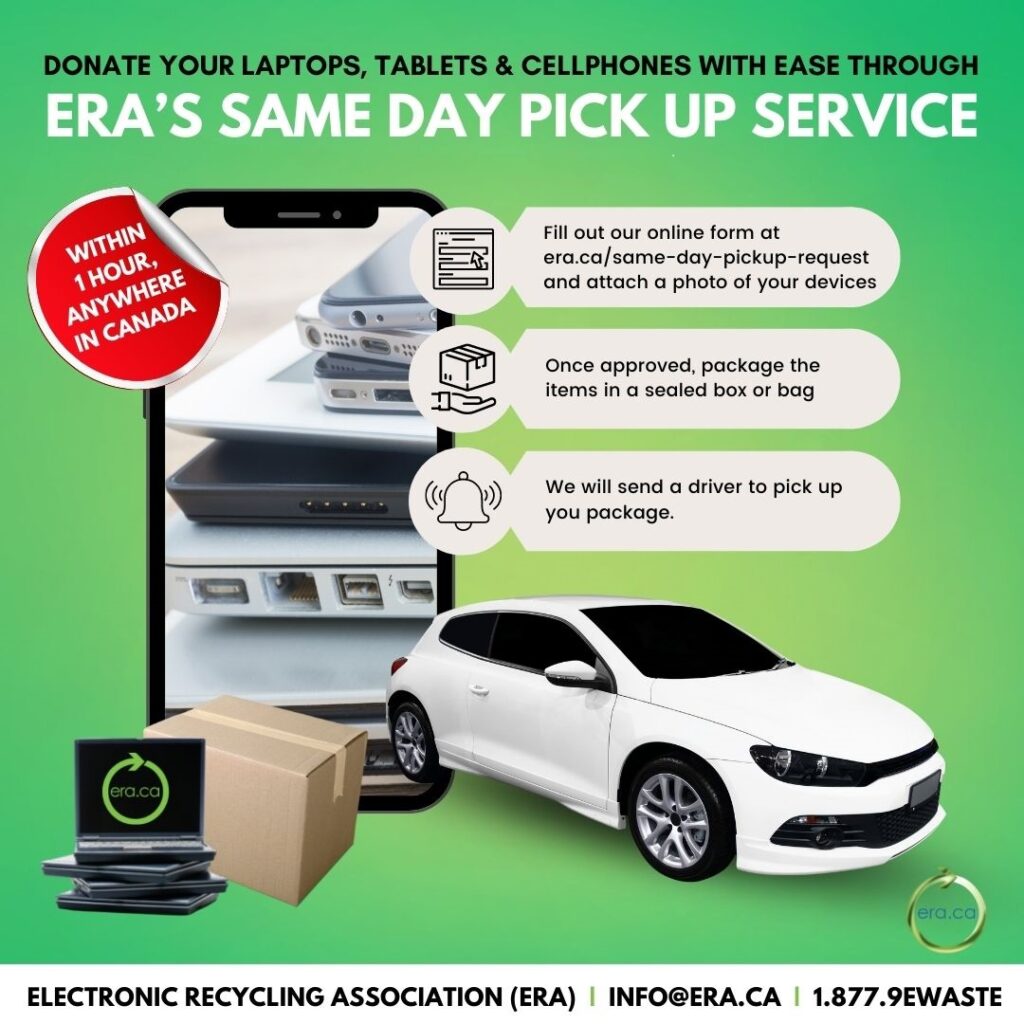 The Electronic Recycling Association (ERA) is excited to announce our newest promotion to make disposing of your laptops, tablets, and cellphones as fast and convenient for you as possible.
Simply fill out our online form and attach a photo of your devices. Once approved, package the items in a sealed box or bag, wiping down surfaces with disinfectant. We will then send a driver to pick up your package. You'll get notifications providing instructions on how to help ensure a smooth pickup and when your driver is arriving.


With a focus on recovery, refurbishment, and reuse, ERA continuously supplies charitable groups with donated IT equipment while securely managing the retiring IT assets of organizations and individuals across Canada. As a non-profit organization with deep community roots, it is our "reuse" focus and donation activities that set us apart from others in this sector.