Attention non-profit organizations! Partners in Project Green's Material Exchange has a large volume of office furniture available for donation. Those interested in receiving a donation would need to pick-up the material between May 31-July 1, 2023 from the loading dock.
The material is located in Toronto (Bathurst St. & College St.) and is available to non-profit organizations.
Please contact Darlene Coyle (Darlene.Coyle@trca.ca) with your requested items.
Items Available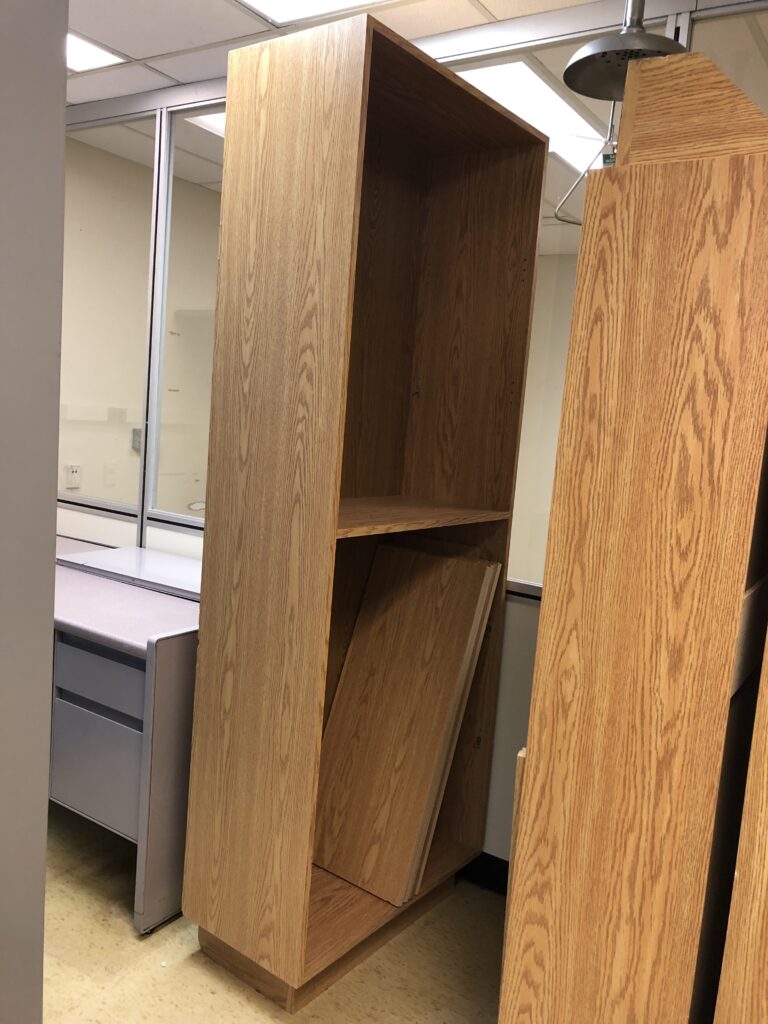 Item #1: Bookshelves
Quantity: 6
Description: 3 large (1 brown, 2 grey), 2 medium (brown), 1 small (brown).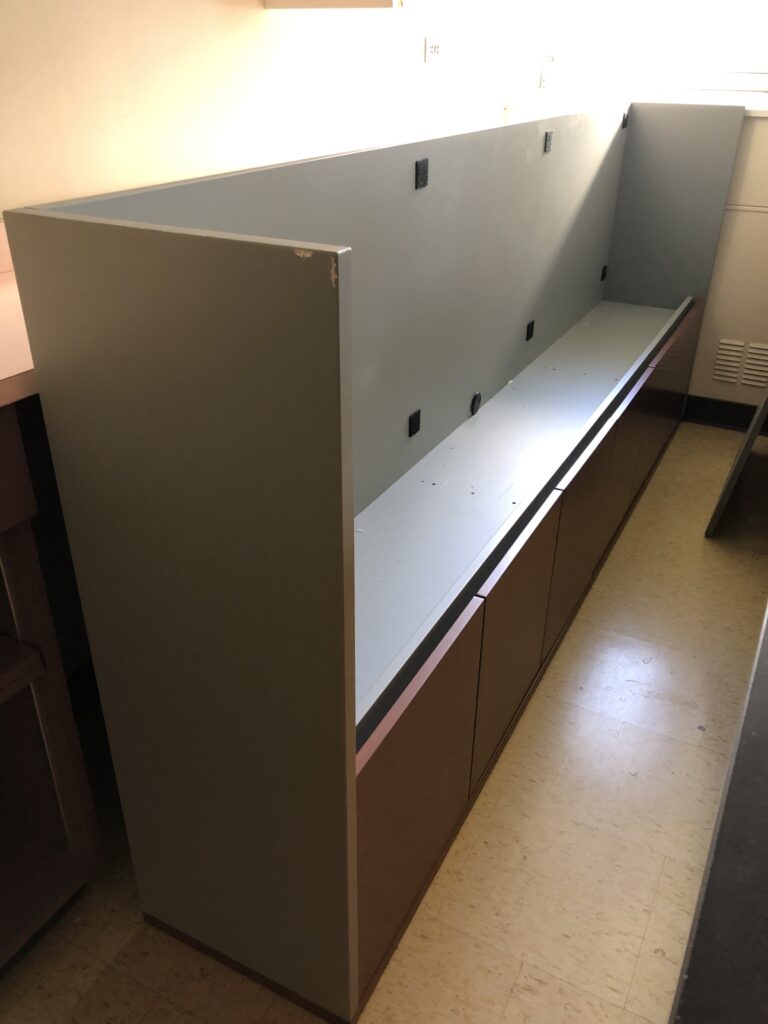 Item #2: Desk Hutch
Quantity: 2
Description: Large desk hutch (grey) that sits over a desk for storage.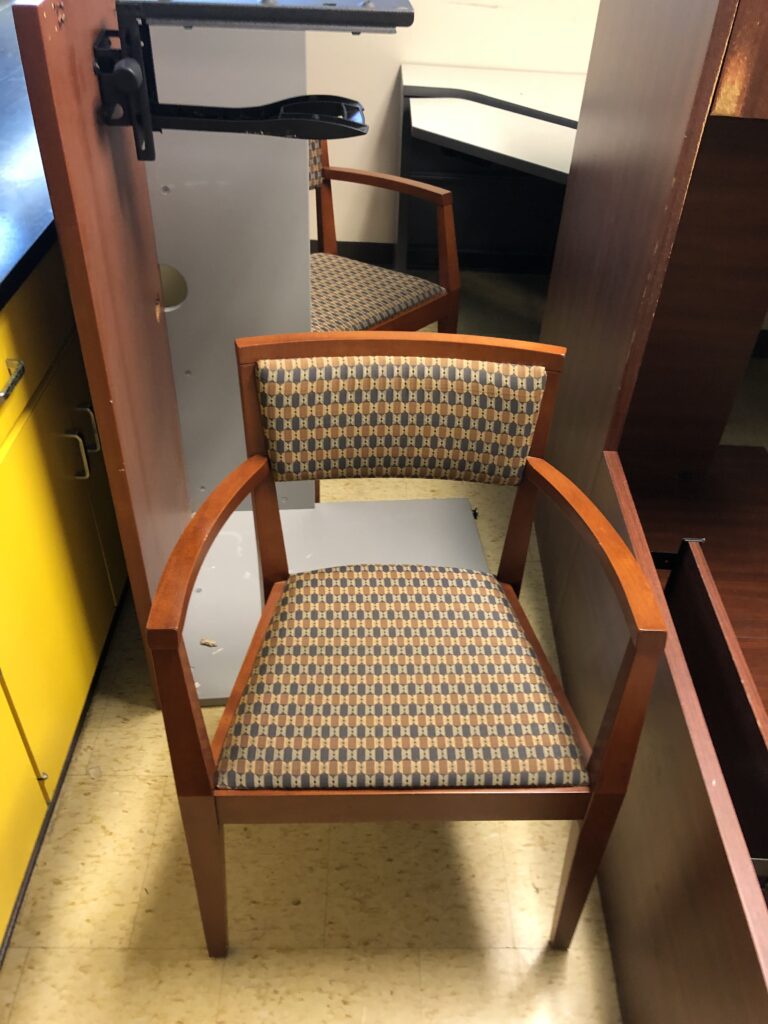 Item #3: Chairs
Quantity: 2
Description: Wooden chair with seat cushion.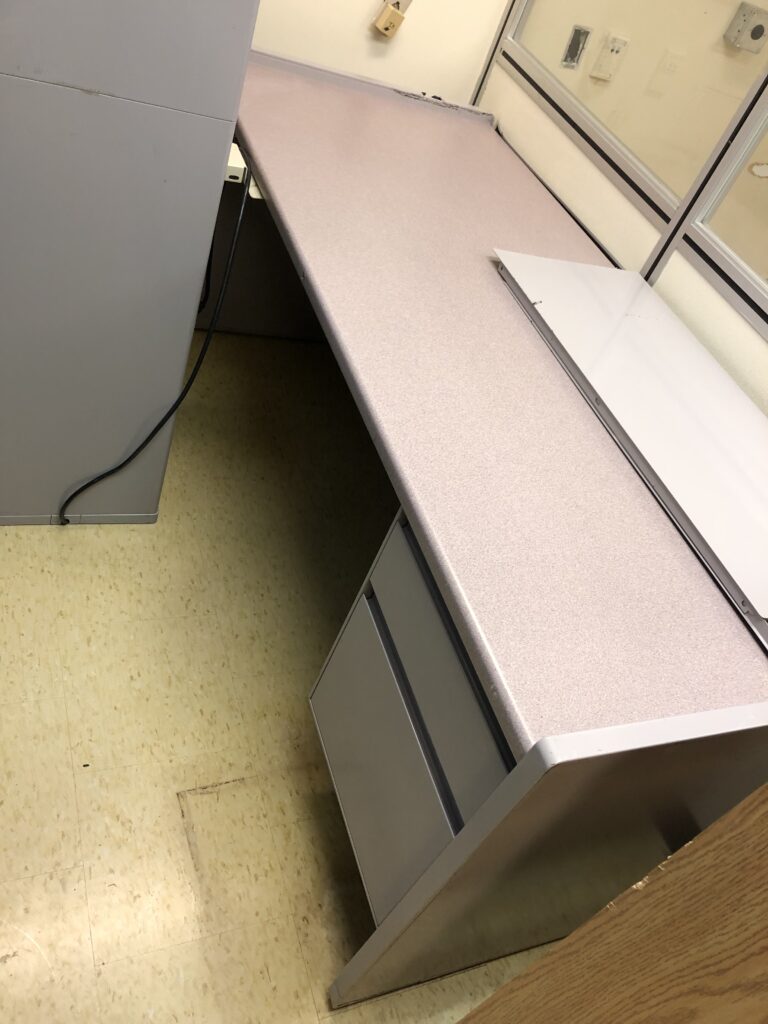 Item #4: Desks
Quantity: 6
Description: 1 Grey desk (pictured), 1 small corner desk (grey), 3 medium L-shaped desks (grey & brown). 1 large L-shaped desk (red/brown)