Energy Performance and the Circular Economy
In a perfect circular economy, nothing is wasted. The goal of the circular economy is to retain and recover as much value as possible from resources by reusing, repairing, refurbishing, remanufacturing, repurposing, or recycling products and materials. As a part your organization's Environmental, Social and Governance (ESG) goals, some action items that consider the circular economy include a dedication to reduce material waste, reuse materials in innovative ways, and recycle materials and resources as much as possible. This approach goes beyond just material goods to include resources like water and energy, essential elements to business operations across all sectors.  
It is important to consider your organization's energy needs and performance as part of the circular economy process. Old machinery, buildings with poor insulation, or outdated processes can result in the consumption of more fossil fuels than necessary, create excess heat, or require more cooling through air or liquid processes. These inefficiencies can cost an organization more expenses and reduce productivity.  
Considering a circular economy with energy means to implement strategies and changes that will help reduce your organization's overall energy consumption. It also means to reuse or recycle energy generated in one area to power processes in another area of production. Ultimately, finding energy efficiencies is a cost-saving exercise that will reduce operational expenses with the simultaneous benefit of lowering your carbon emissions.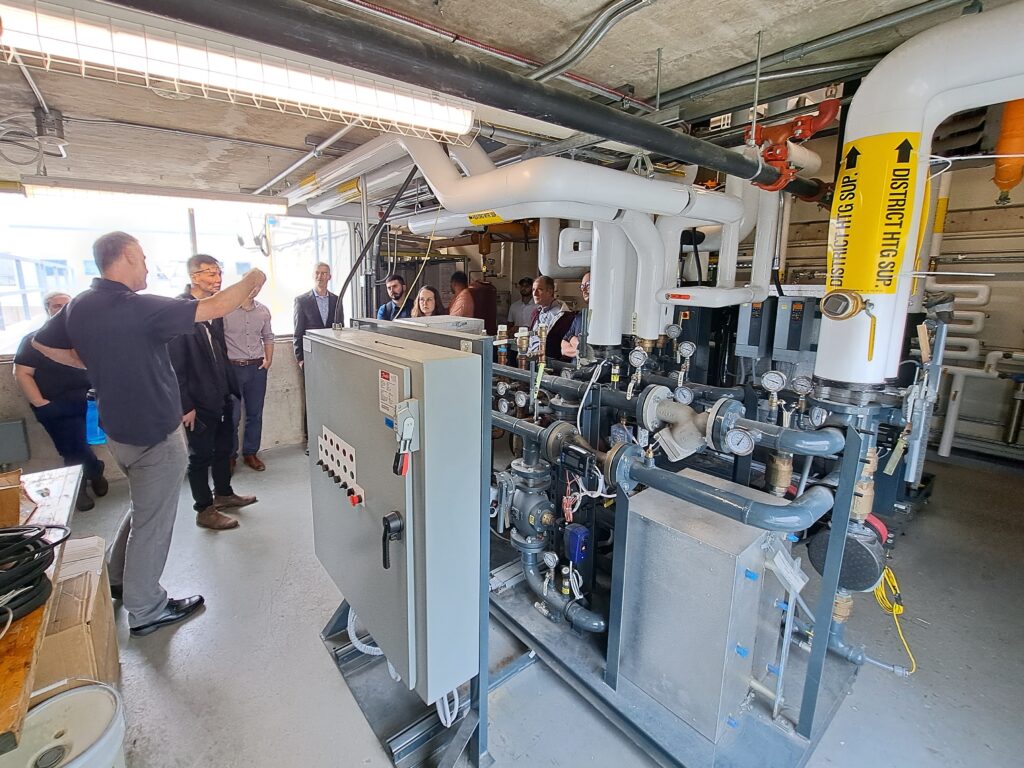 Our Partners in project Green (PPG) members are finding opportunities to bring energy use into the circular economy. Take Sheridan College for example, where they have installed a district energy system. This has replaced conventional heating and cooling of buildings with a closed loop insulated pipe system that distributes thermal energy from heated water to multiple buildings on their campus. Since installing the system, Sheridan has seen a 50% reduction in source energy consumption and a 40% reduction in carbon emissions.    
How can your organization start to consider energy performance in our circular economy strategies? PPG offers a variety of free resources to the public such as our Building a Climate Resilient Business Resource Kit that includes articles on energy efficiency and conservation, fuel switching and heat capture and recovery.  Additional opportunities and resources can be accessed through our Energy Performance programs. If your business is ready to take on some major projects, retrofits, and energy management strategies, or have emerged as leaders in this space, consider joining our Energy Leaders Consortium to collaborate with other industry leaders in this space.  
If you are looking for more guidance on how to improve your organization's energy performance, please reach out to PPG's Coordinator Julia Kole at julia.kole@trca.ca