Recycling Collection Drive 2022
Looking for a way to engage your employees and do something great for the environment?
Get involved in Waste Reduction Week and Circular Economy Month in Canada this October! Partners in Project Green is organizing a Recycling Collection Drive to recycle clothing and textile waste with Diabetes Canada. Organizations that register for the Recycling Collection Drive will help divert waste from landfill and engage their employees around sustainability.
Help us reach our target of diverting 12,500 pounds of clothing and household textiles from landfill!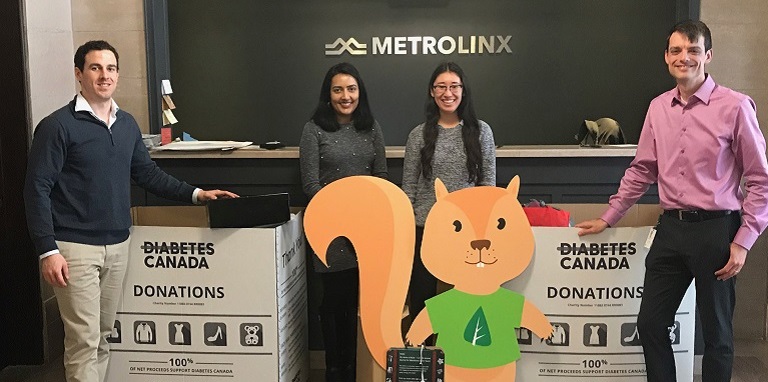 Registration for the 2022 program is now open!
Package Benefits
Registration fees: $425 per site for PPG members | $475 per site for non-members.
Participants receive:
Plug-and-play Waste Reduction Week/Circular Economy Month campaign to make participation easy
Program guide
Training webinar for organizers
Communications templates to help engage with your employees
Digital promotional poster that includes your organization's logo (8½" x 11″)
Two bins to hold material (Dimensions: 36"W by 24"D by 36"H; each holds up to 10 full 67-litre garbage bags)
Collection service by Diabetes Canada (1 pick-up at end of campaign)
Certificate confirming amount of material diverted from landfill
Registrants will receive additional resources and support to ensure their collection drives run smoothly.
Key Dates
August 15, 2022 (8:00am): Registration opens
September 16, 2022 (12:00pm): Registration closes
September 19, 2022 (4:00pm): Sites confirmed
September 22 (1:00pm – 2:30pm): Participant training webinar
September 23: Participant campaign resources distributed
October 5-7, 2022 (8:30 am to 4:30 pm): Bins are dropped off
October 10-23, 2022: Organizations collect material
October 24-28, 2022 (8:30 am to 4:00 pm): Bins are picked up
Results 2016-2019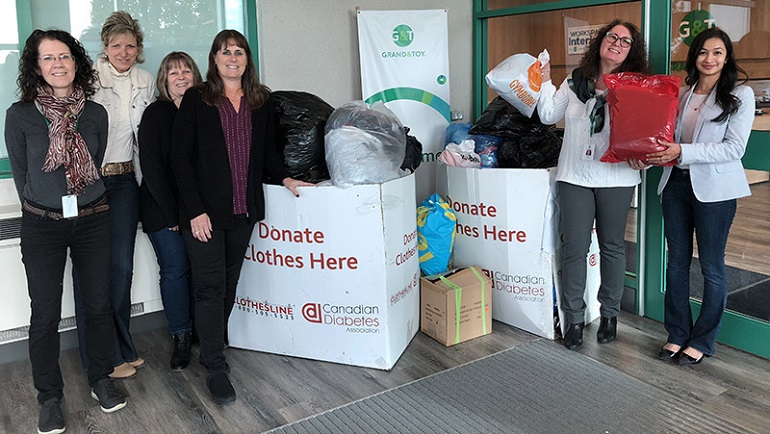 • 231 drives across the GTA
• 98,000 employees reached
• 39.1 tonnes diverted from landfill
From 2016-2019, organizations that have participated in Recycling Collection Drive include: Bentall Kennedy, C.D. Sonter, Combined Metal Industries, DB Schenker of Canada, Grand & Toy, IKEA, Intact Insurance, Providence Healthcare, Longos, Metrolinx, Mother Parker's Tea & Coffee, OLG, QuadReal Property Group, SunLife, Toronto Pearson, Toshiba of Canada Limited, Velcro Canada, Woodbine Entertainment, Weston Forest, and Unity Health, and municipalities including: City of Brampton, City of Mississauga, City of Vaughan, Region of Peel, Town of Caledon, and York Region.
For more information, contact: anna.currier@trca.ca.
About the partners
About Partners in Project Green

Partners in Project Green's waste management programs provide organizations with hands-on support to facilitate the capture and diversion of waste materials, support local communities and move towards a circular economy. LEARN MORE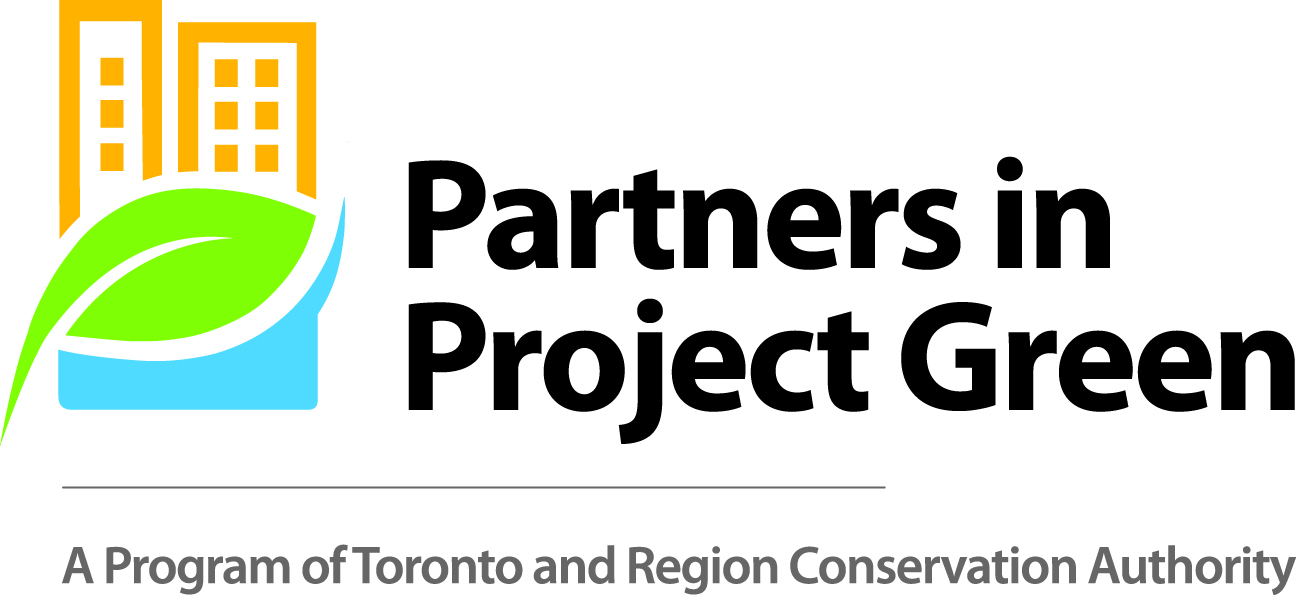 About Diabetes Canada

Diabetes Canada collects gently used clothing, electronics and small household items. The $10 million in annual proceeds help us fund world-leading Canadian research, as well as services for people affected by the disease. We also help the environment by diverting 100 million lb. from landfill. LEARN MORE