Helping Businesses Become Resilient in the Face of Climate Change
Partners in Project Green's Green Infrastructure and Climate Resiliency programming helps property managers, commercial developers, industrial manufacturers, institutional facilities, and business owners understand their climate risks and identify opportunities to mitigate those risks. PPG provides support to take action and become more resilient through nature-based solutions.
This programming focuses on green infrastructure, also referred to as Low Impact Development (LID), which utilizes the environmental services that nature provides as a method of building resiliency to climate change while creating a host of co-benefits such as:
Improved water quality & groundwater recharge
Reduced number of costly flooding events
Reduced urban heat island effect
Increased habitat for pollinators and other wildlife (e.g., birds)
Enhanced natural beauty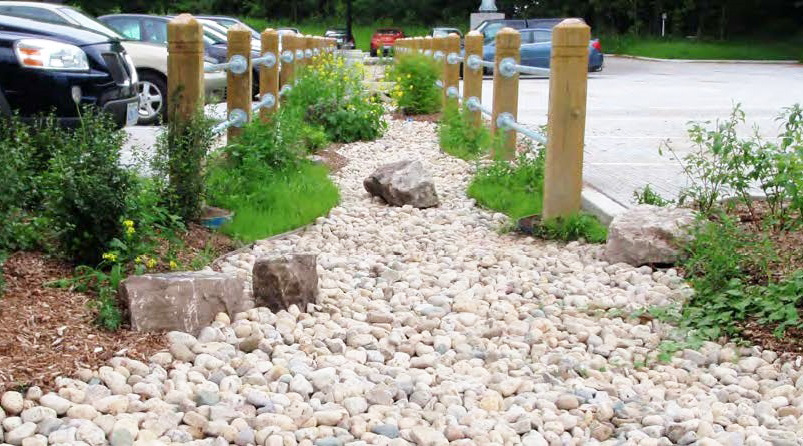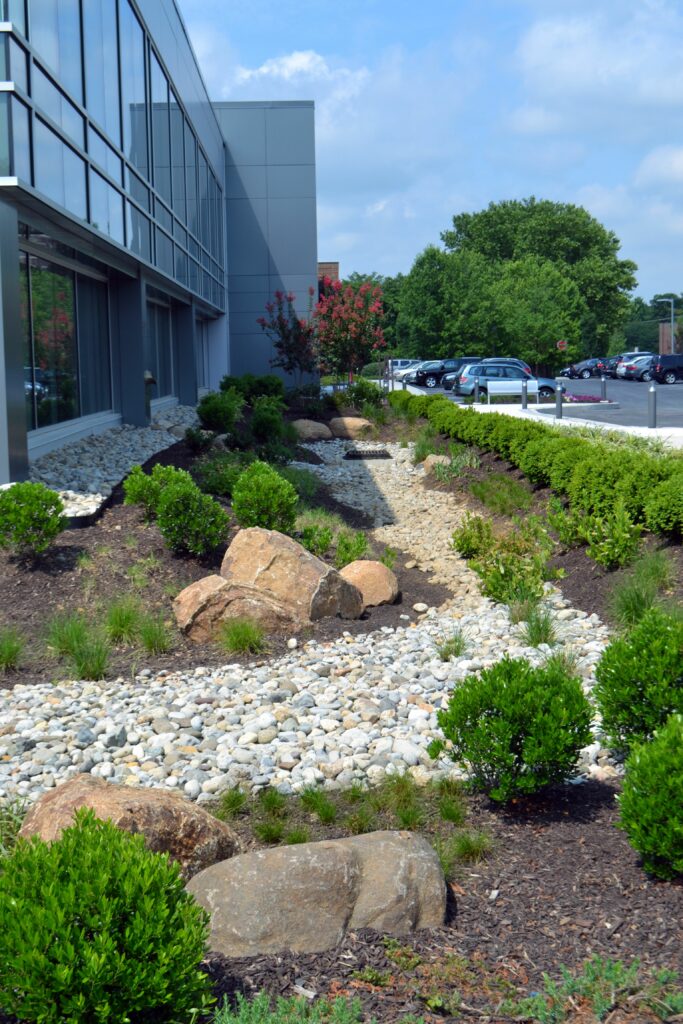 The International Panel on Climate Change Assessment Report series have highlighted a strong business case for climate action by businesses. Climate-resilient development is an approach to climate action that combines mitigation with adaptation and an excellent opportunity for businesses to make an impact.
While natural infrastructure can take shape in many ways, one of the most effective outcomes is reducing impermeable surfaces such as concrete and asphalt, and replacing them with grass, gardens, gravel, or other solutions. These enhancements allow water to soak into the ground rather than run off into municipal storm drains, or into your building.
PPG natural infrastructure and climate resiliency programming seek to reduce the prevalence of impermeable surfaces in the Greater Toronto Area through the on-site implementation of natural infrastructure on corporate properties, and through business-led sponsorship of stormwater offset projects.
---
The Business Case for Natural Infrastructure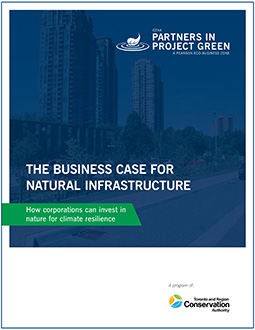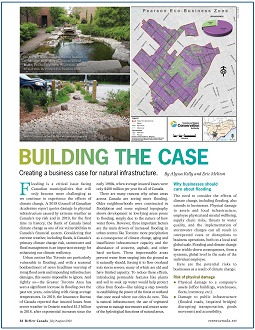 ---
A Case Study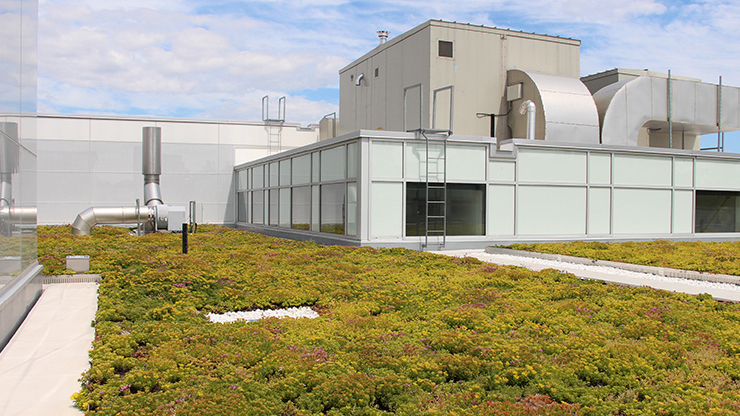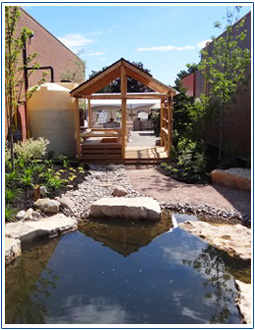 ---
HOW DO I GET STARTED?
Partners in Project Green will support you in determining what alignment makes sense for your business on its journey to building climate resilience through natural infrastructure. PPG will begin by establishing connectivity with the municipal programs of interest, industry experts, and service and technology vendors that we represent and support.
Program Update
Are you interested in improving your business' resilience to flooding and extreme heat? Check out the new Corporate Flood and Heat Risk Management Resource Hub which will empower the Industrial, Commercial, and Institutional (ICI), and Multi-Unit Residential Building (MURB) sectors with best practices for adapting to flooding and extreme heat. Solutions will highlight how green infrastructure and low-impact development techniques can help!