May 27, 2020




1:00 pm - 2:45 pm
The Business Case for Natural Infrastructure
---
Flooding is a critical issue facing Canadian municipalities that will only become more challenging as we continue to experience the effects of climate change. Extreme weather, including floods, is Canada's primary climate change risk, so it is important to enhance our climate resiliency through stormwater and flood management.
The need to consider the effects of climate change, including flooding, also extends to businesses. Physical damage to assets and local infrastructure, employee physical and mental health, supply chain risks, threats to water quality, and the implementation of stormwater charges can all result in unexpected costs or disruptions to business operations, both on a local and global scale.
PPG's position as a liaison between the conservation community and the private sector presents a unique opportunity to provide information for businesses on flooding issues in the GTA, on the multiple benefits of natural infrastructure, and to support the business case for companies to act.
The event will take place via Go To Webinar from 1:00 to 2:00 p.m. on Wednesday May 27, followed by the opportunity to join online networking sessions from 2:00 to 2:45 p.m. One of the rooms will be dedicated to networking for municipalities, and the other will be for businesses.
QUESTIONS?
Please contact Saba Khan at saba.khan@trca.ca.
---
PRESENTER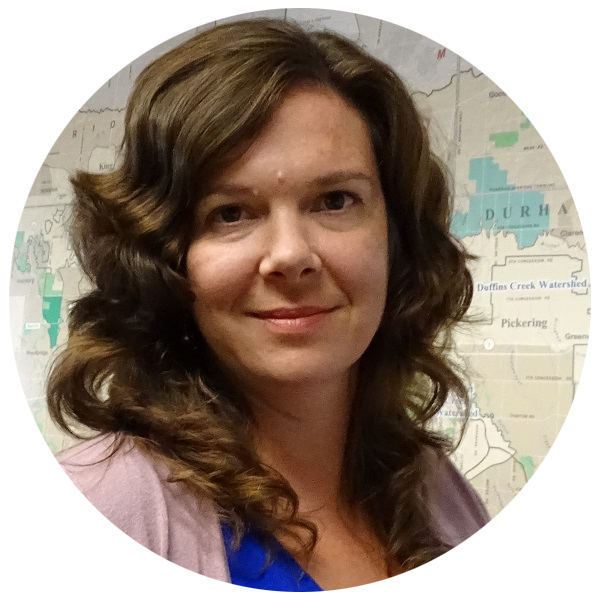 Victoria Kramkowski
Government and Community Relations Specialist, Peel/York Watersheds, Toronto and Region Conservation Authority (TRCA)
Dr. Victoria Kramkowski is Government and Community Relations Specialist at Toronto and Region Conservation Authority (TRCA), where she spearheads strategic partnerships and projects that move forward TRCA's mandate and support the work of municipal partners. Her work includes projects related to the business case for natural assets and ecosystem services, greenspace management, and public engagement.
Previously, Victoria worked at the City of Mississauga where she implemented and administered the City's stormwater charge program, including incentive and outreach programs for corporate and residential properties. Dr. Kramkowski's prior experience also includes environmental policy development and analysis, natural resource management, urban planning and scenario planning. Victoria has a PhD in environmental planning from York University.