Workshop 1: Identifying GHG Reduction Opportunities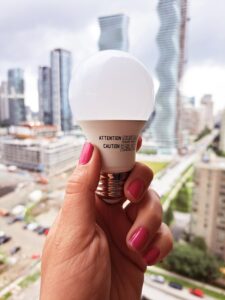 Join Partners in Project Green and the City of Mississauga for our first workshop of the Mississauga Climate Leaders Program: Identifying GHG Reduction Opportunities.
This session will provide an overview of greenhouse gas (GHG) reduction opportunities to help attendees understand how to identify and act on them in their facilities. Hear from experts and business leaders and learn how your organization can start reducing GHG emissions today. Dive into scenarios with group discussions to further apply learnings towards carbon emission solutions and brainstorm with other Mississauga business professionals.
The workshop will take place on Tuesday, November 28thth from 8:00am to 11:30am at the IDEA Square One, a fantastic new hub for Mississauga's entrepreneurship and innovation community. Doors open at 8:00am for networking and refreshments. The session starts at 8:30am. Workshop space is limited so be sure to register today, you won't want to miss it!
Benefits of attending:
Learn how to identify GHG projects from subject matter experts
Hear from business leaders on their GHG reduction journeys
Identify the actions your organization can take to start making reductions
Network with like-minded businesses
Connect with GHG reduction experts and learn about programs and incentives to help with implementation
Who should attend:
These workshops are intended to support Mississauga-based organizations that own or lease their buildings and are looking for guidance on measures and actions they can adopt within their facilities/operations.
Sustainability professionals
Facilities and operations managers
Energy managers
Consultants
Speaker Bios
Stay tuned for details about our key presenters for this session!
For more information, contact our Coordinator, Energy Performance, Julia Kole at julia.kole@trca.ca or 437-880-2156.
The Mississauga Climate Leaders Program is provided in partnership with the City of Mississauga, the Mississauga Board of Trade, and TRCA's Partners in Project Green.