This June, Partners in Project Green invites our members to join the clean up of Taylor Creek. This FREE event will be hosted by Don't Mess With The Don, University of Toronto Trash Team, PortsToronto, Toronto and Region Conservation Authority, and Swim Drink Fish with the goal of removing litter from Taylor Creek, preventing it from traveling to the Don River, into Lake Ontario, and to our oceans via the St. Lawrence River.
This is a wonderful opportunity to engage employees on a Sunday morning to get outside, give back to nature and the community and help improve the quality of our freshwater by reducing litter upstream. Come clean up trash around the area and learn about the ongoing stewardship of our watershed from partners of the Toronto Inner Harbour Floatables Strategy.
This clean up is supported by the Commission for Environmental Cooperation's Reduction of Marine Litter Project. We all live in a watershed and are connected downstream to the lake and ocean by streams, rivers, and stormwater.
Date: Sunday, June 11, 2023.
Location: Taylor Creek Park (Stan Wadlow section at Haldon Avenue)
Time: 10:00 AM – 1:00 PM
Be sure to wear your corporate gear — whether it's a shirt or hat — so our photographer can capture your team in action!
Snacks, drinks, and tools will be provided. Please bring your reusable water bottles and wear closed-toed shoes.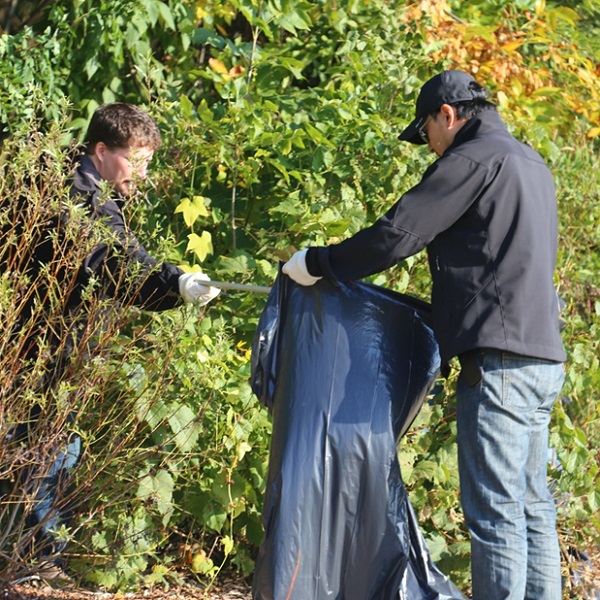 Registration closes on June 9, 2023. All PPG members and their families are welcome!
We request PPG members to register as a group with one person acting as the team lead. We will get in touch with all team leaders to confirm participants and finalize attendance. All Individual Member registrants may register themselves and their families.
PPG Member Registration- Clean Up Taylor Creek